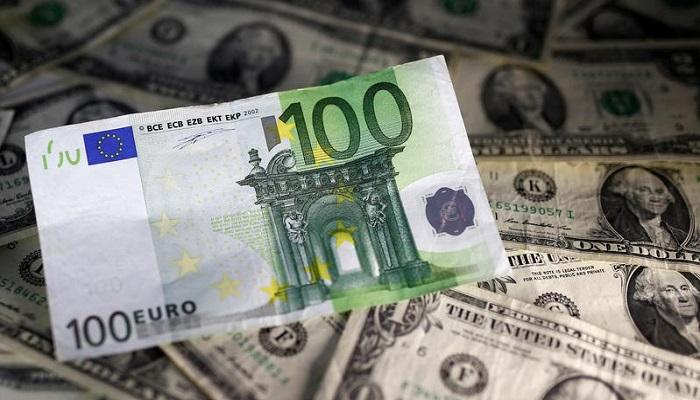 economyU.S. dollarbreakingeuro
2022-07-08 18:48A-AA+
Shafaq News/ The value of the US dollar has risen so much that it has become almost equal to the value of the euro for the first time in 20 years.
The Associated Press reported that the US dollar index, which measures the value of the US currency against six major foreign currencies, has jumped nearly 12 percent this year and reached its highest level in two decades. The euro is currently valued at just under $1.02.
Agency indicated; He indicated that the value of the dollar rose mainly because the Federal Reserve raised interest rates more than the central banks in other countries, in an attempt to reduce inflation rates, which reached levels unprecedented in 40 years.
The interest rate hike caused US Treasury yields to rise, attracting investors looking for more returns than they could get anywhere else in the world.
The agency says this increased demand for dollar-denominated securities has boosted the value of the dollar.
Also contributing to the rise in the value of the dollar, according to the chief economist at High Frequency Economics, Rubella Farooqui, is that despite concerns about a possible recession in the United States, "the US economy is in a stronger position compared to Europe."
This year, the value of the euro has fallen largely due to growing fears that the 19 countries that use this currency will plunge into recession.
The war in Ukraine has inflated oil and gas prices, negatively affecting European consumers and businesses alike.
In particular, Russia's recent cut in natural gas supplies to Europe has sent prices skyrocketing and raised fears of a blackout that could force governments to ration power to factories in order to avoid the crisis's impact on homes, schools and hospitals.
Robin Brooks, chief economist at the International Banking Group's Institute for Trade Finance, wrote on Twitter this week that the war in Ukraine dealt a "physical blow to Europe, undermining Germany's growth model that relies on cheap Russian energy."
"Europe is facing a seismic shift, which means the euro needs to fall to reflect that," he added.
Slower European growth may eventually give the European Central Bank less time to raise interest rates and adjust economic growth to tackle its own inflation problem.
The European Central Bank announced that it will raise its key interest rate by a quarter point when it meets later this month, and possibly by as much as half a point in September.
Analysts pointed out that there is another factor that boosted the demand for the dollar, which is its importance as a globally recognized safe haven, in light of the recent turmoil in financial markets.
https://shafaq.com/ar/%D8%A7%D9%82%D8%AA%D8%B5%D9%80%D8%A7%D8%AF/%D8%AA%D8%AD%D9%88%D9%84-%D8%B2%D9%84%D8%B2%D8%A7%D9%84%D9%8A-%D9%81%D9%8A-%D9%88%D8%B1%D9%88%D8%A8%D8%A7-%D8%A7%D9%84%D8%AF%D9%88%D9%84%D8%A7%D8%B1-%D9%8A%D9%82%D8%AA%D8%B1%D8%A8-%D9%85%D9%86-%D9%85%D8%B3%D8%A7%D9%88%D8%A7%D8%A9-%D8%A7%D9%84%D9%8A%D9%88%D8%B1%D9%88-%D9%84-%D9%88%D9%84-%D9%85%D8%B1%D8%A9-%D9%85%D9%86%D8%B0-%D8%B9%D9%82%D8%AF%D9%8A%D9%86