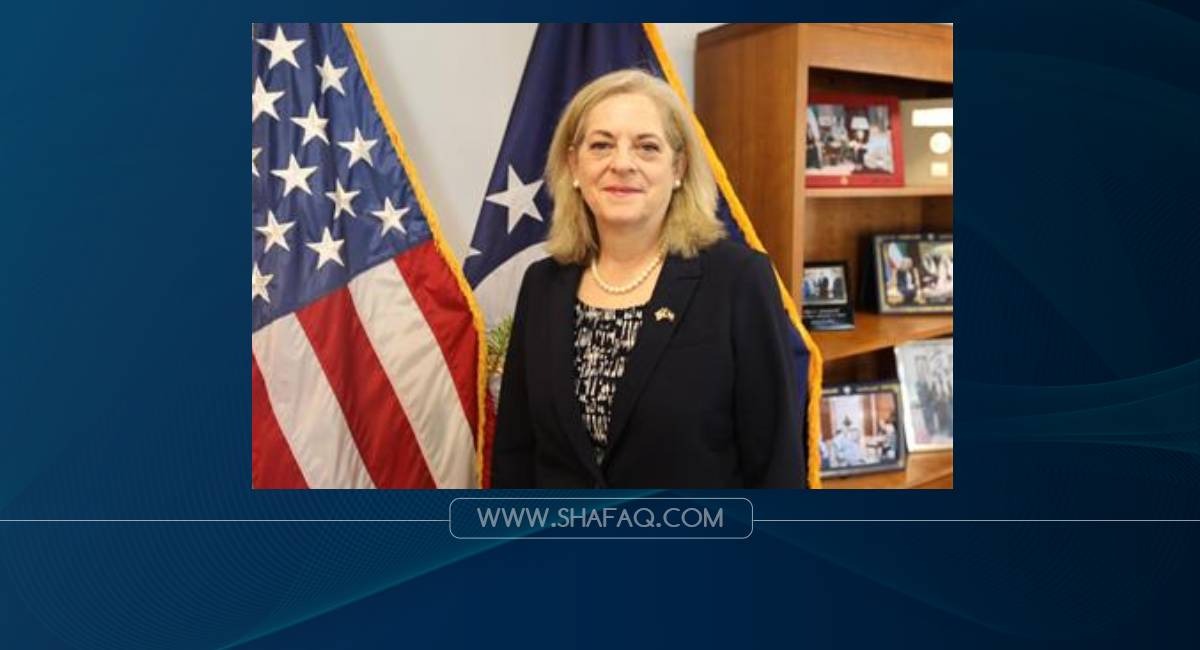 politicsIraqbreakingUnited States of AmericaThe new ambassador to Baghdad
2022-05-25 06:53A-AA+
Shafaq News/ An American newspaper revealed today, Wednesday, that the American diplomat, Elena Romanovsky, has taken the legal oath in preparation for taking over her position as her country's ambassador in Baghdad, while the new ambassador indicated that Iraq remains a priority in US foreign policy and a "cornerstone" for regional stability.
"The National" newspaper said in a report published and seen by Shafak News that "the new US ambassador-appointed to Iraq, Elena Romanovsky, took the legal oath, marking the assumption of her position, during a ceremony in front of US Vice President Kamala Harris in Washington."
The report pointed out that "Romanovsky assumes her new position at a time when Iraq is facing internal and external security challenges."
During sessions discussing her appointment to the new position in Iraq, Romanovsky said that "Iraq remains a priority in US foreign policy, and a cornerstone of regional stability."
"The United States supports a stable, prosperous, and democratic Iraq that serves all of its citizens, including the most vulnerable and marginalized communities," Romanovsky told the Senate Foreign Relations Committee at the time, noting that "strengthening political, economic, and civil society groups will be one of her main priorities as ambassador to Baghdad." ".
The US Senate had approved the proposal of the administration of President Joe Biden to appoint Romanovsky to her post as ambassador in Baghdad, last March.
Alina Romanovsky is a diplomat with more than four decades of experience in various US departments and agencies, and her last diplomatic assignment was the position of ambassador to Kuwait, after she worked for the US Department of Defense and Intelligence.
https://shafaq.com/ar/%D8%B3%DB%8C%D8%A7%D8%B3%D8%A9/%D8%B3%D9%81%D9%8A%D8%B1%D8%A9-%D9%88%D8%A7%D8%B4%D9%86%D8%B7%D9%86-%D8%A7%D9%84%D8%AC%D8%AF%D9%8A%D8%AF%D8%A9-%D8%A7%D9%84%D8%B9%D8%B1%D8%A7%D9%82-%D9%88%D9%84%D9%88%D9%8A%D8%AA%D9%86%D8%A7-%D9%88%D8%AD%D8%AC%D8%B1-%D8%B2%D8%A7%D9%88%D9%8A%D8%A9-%D8%A7%D9%84%D8%A7%D8%B3%D8%AA%D9%82%D8%B1%D8%A7%D8%B1-%D8%A7%D9%84-%D9%82%D9%84%D9%8A%D9%85%D9%8A