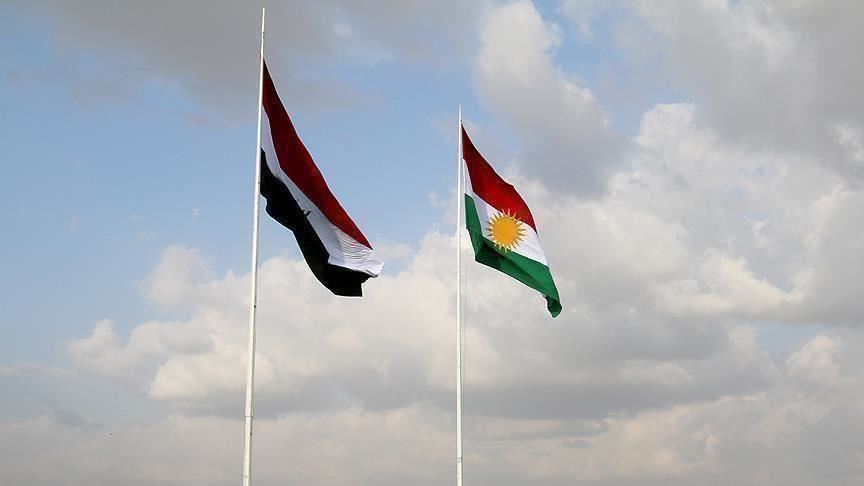 politicsKurdistan Regionpetrol Ministrybreakingoil deal
2022-05-19 15:23A-AA+
A document obtained by Shafak News Agency revealed, on Thursday, that the Federal Oil Ministry will manage the crude export file from Kurdistan Region, based on the decision of the Federal Supreme Court, "after matters reached a dead end in this regard."
According to the document directed by the Minister of Oil, Ihsan Abdul-Jabbar, to the General Authority for Monitoring the Allocation of Federal Imports, his ministry has addressed the regional government to nominate authorized representatives of the competent authorities to implement the Federal Court's decision regarding the export of Kurdistan's oil, and they have not been named so far, and that his ministry's attempts to establish a rational administrative system It ensures the optimal investment of state resources and achieves the interests of all parties in accordance with the aforementioned Federal Supreme Court decision, which gives space for the region to manage its resources through federal institutions with expanded powers, which did not achieve the desired results, as the regional government stated its opinion in this regard, and considered the court's decision unconstitutional, unacceptable and totally rejected. In detail."
He added, "Our ministry has proceeded with a set of measures in accordance with its federal responsibilities in managing the country's overall oil activity to achieve the desired goal of maximizing the national return and achieving integration in managing the energy file and in line with the provisions of the court's decision above."
The Federal Supreme Court had declared last February 15 that the oil and gas law of the Kurdistan Regional Government was unconstitutional and abolished, and obligating the regional government to hand over the entire oil production from the oil fields in the region and other areas from which the Ministry of Natural Resources in the Government of Kurdistan extracted oil and handed it over to the federal government, represented Federal Ministry of Oil.
The Kurdistan Region described the decision as "unconstitutional" and was based on a law dating back to the time of the previous regime, and the regional government stressed that "such an unconstitutional decision cannot be accepted."
And the Kurdistan Region began to sell its oil in isolation from the federal government, after a stifling financial crisis as a result of the collapse of oil prices during the ISIS invasion of areas in Iraq, in addition to the disputes with Baghdad that prompted the latter to stop paying the salaries of the region's employees.
Baghdad says its national oil company, SOMO, is the only one authorized to sell Iraqi crude oil, but each side claims the constitution is on its side. Since the Iraqi oil and gas law remained imprisoned in the drafting stage due to differences, there was room for maneuver.
The oil file is one of the most prominent outstanding issues between Baghdad and Erbil.
Baghdad used to pay 453 billion Iraqi dinars per month (about $380 million) as salaries to the employees of the Kurdistan Region, but it stopped them after the region conducted the independence referendum on its part, and because of what Baghdad said that the region was not committed to handing over its oil according to the terms of the federal budget.
After several rounds of political negotiations, the region was obligated, according to an agreement with the government in Baghdad, to hand over 250 thousand crude barrels per day of crude oil produced from its fields to the state-owned company SOMO, and hand over the revenues to the federal public treasury.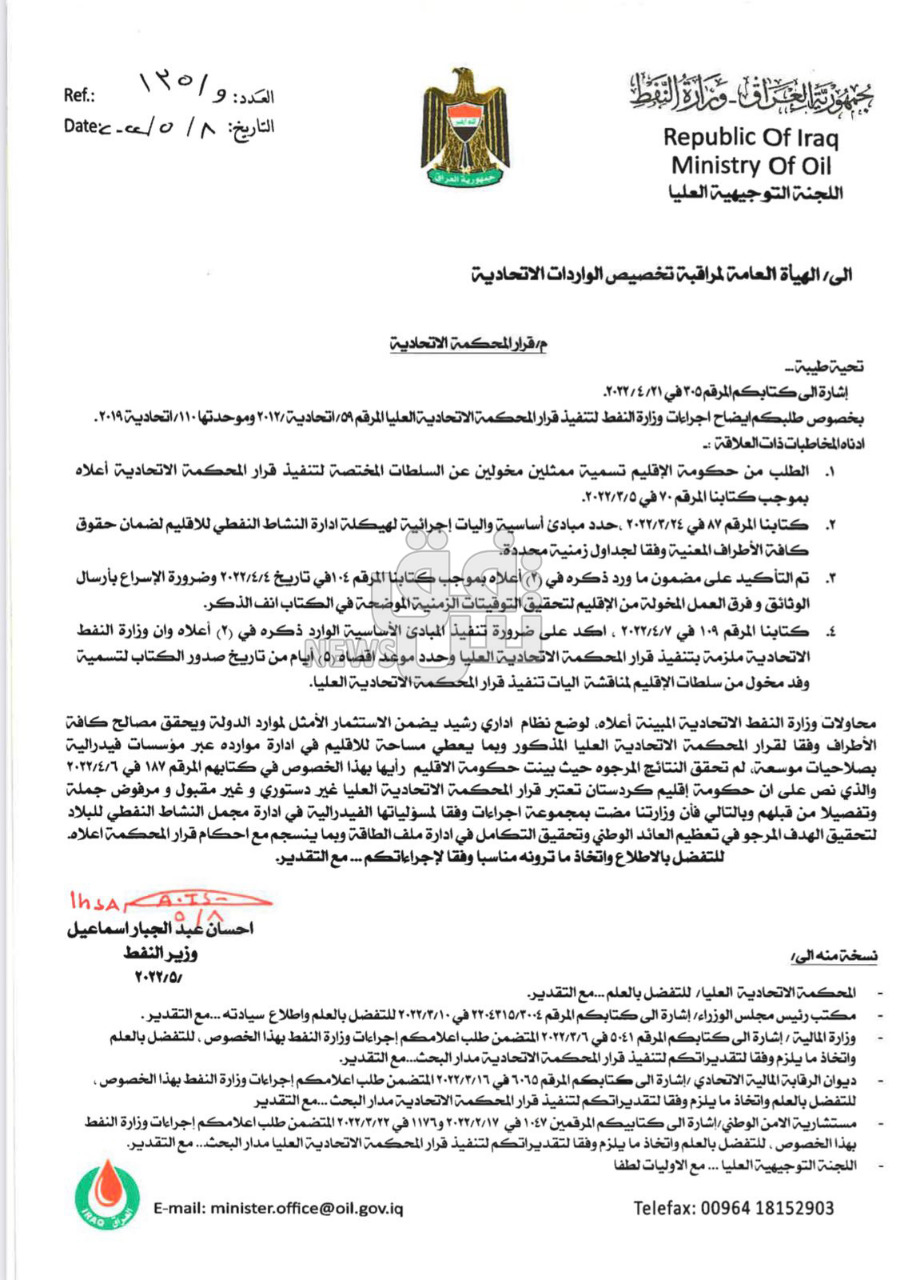 https://shafaq.com/ar/%D8%B3%DB%8C%D8%A7%D8%B3%D8%A9/%D9%88%D8%AB%D9%8A%D9%82%D8%A9-%D8%A7%D9%84%D9%86%D9%81%D8%B7-%D8%A7%D9%84%D8%A7%D8%AA%D8%AD%D8%A7%D8%AF%D9%8A%D8%A9-%D8%AA%D8%B9%D9%84%D9%86-%D9%86%D9%87%D8%A7-%D8%B3%D8%AA%D8%AA%D9%88%D9%84%D9%89-%D8%AF%D8%A7%D8%B1%D8%A9-%D8%AA%D8%B5%D8%AF%D9%8A%D8%B1-%D8%A7%D9%84%D8%AE%D8%A7%D9%85-%D9%85%D9%86-%D8%A7%D9%82%D9%84%D9%8A%D9%85-%D9%83%D9%88%D8%B1%D8%AF%D8%B3%D8%AA%D8%A7%D9%86