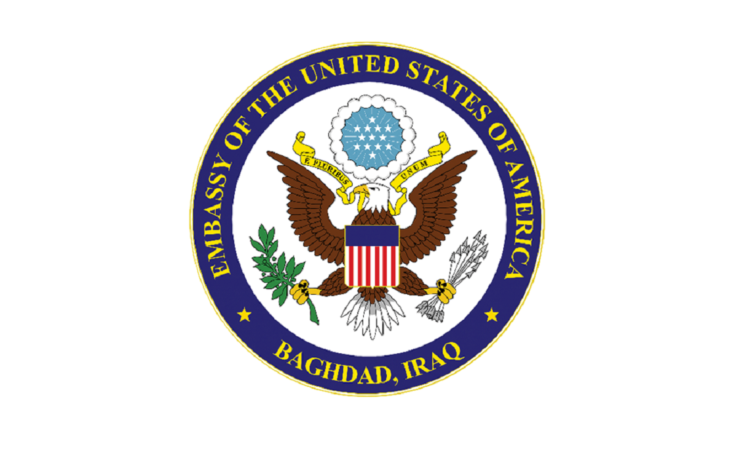 politicsbreakingUnited States of Americabombardment
2022-05-02 05:44A-AA+America condemns the missile strikes on Khabat Erbil: an attack on Iraq's sovereignty
https://shafaq.com/ar/%D8%B3%DB%8C%D8%A7%D8%B3%D8%A9/%D8%A7%D9%85%D8%B1%D9%8A%D9%83%D8%A7-%D8%AA%D8%AF%D9%8A%D9%86-%D8%A7%D9%84%D9%82%D8%B5%D9%81-%D8%A7%D9%84%D8%B5%D8%A7%D8%B1%D9%88%D8%AE%D9%8A-%D8%B9%D9%84%D9%89-%D8%AE%D8%A8%D8%A7%D8%AA-%D8%B1%D8%A8%D9%8A%D9%84-%D8%A7%D8%B9%D8%AA%D8%AF%D8%A7-%D8%B9%D9%84%D9%89-%D8%B3%D9%8A%D8%A7%D8%AF%D8%A9-%D8%A7%D9%84%D8%B9%D8%B1%D8%A7%D9%82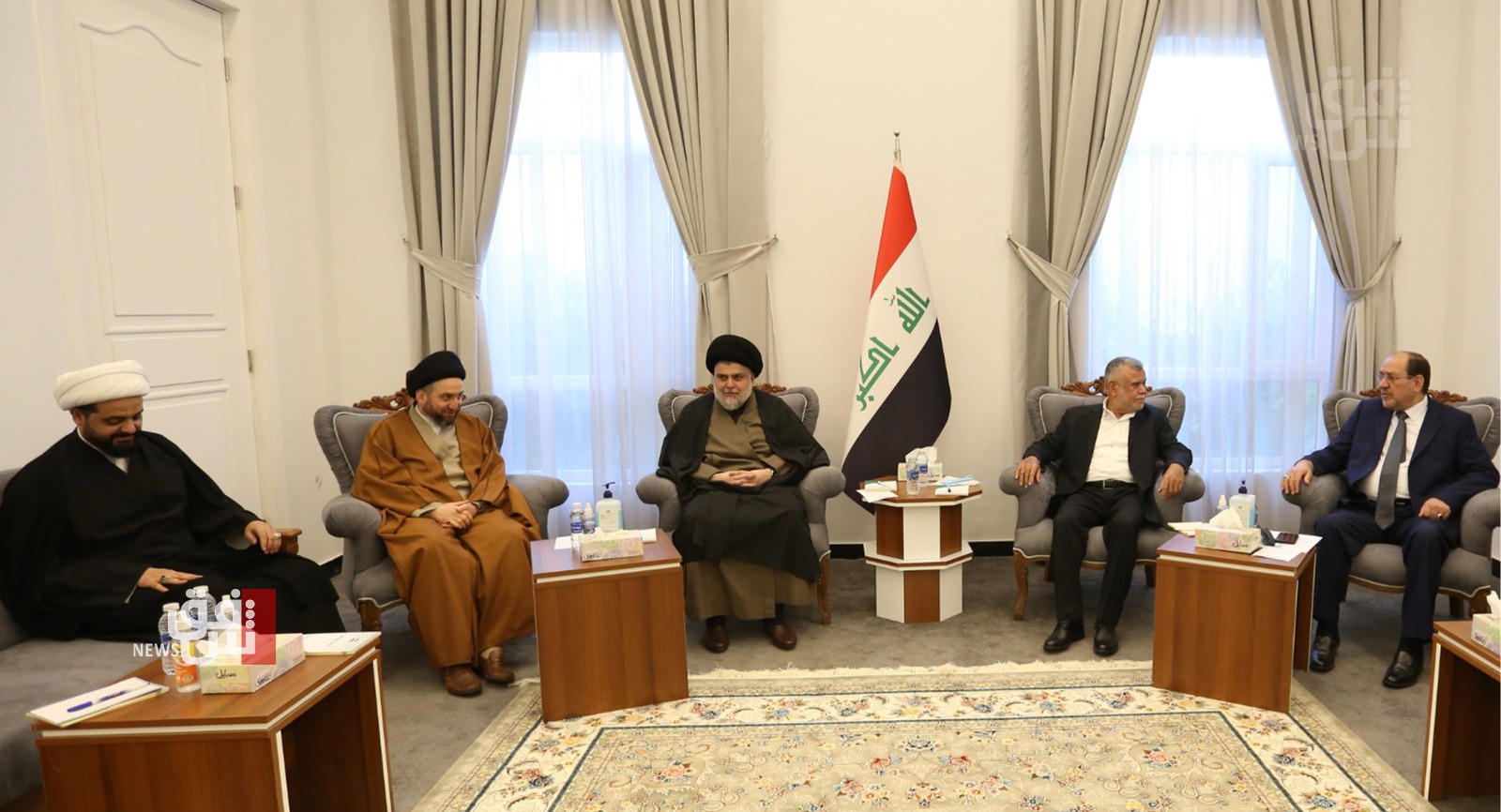 politicsbreakingMuqtada al-SadrShiite coordination frameworkTriple Alliance
2022-05-02 05:40A-AA+
Shafaq News/ Salah al-Obeidi, spokesman for the leader of the Sadrist movement, Muqtada al-Sadr, confirmed today, Sunday, the Sadrist bloc's readiness to go to the opposition if the other parties were able to form the new government.
Al-Obaidi said in a statement to "Voice of Kurdish-speaking America" ​​and seen by Shafak News Agency, "If the other parties form the government without us, we will become an opposition and we will receive it in a sporting spirit."
He added, "There is pressure on the parties in the tripartite alliance from inside and outside Iraq, but our relationship is strong."
The tripartite alliance includes the Sadrist bloc, the Kurdistan Democratic Party, and the "Sunni" Alliance of Sovereignty.
Iraq has been experiencing a political crisis since the early parliamentary elections were held and their results were announced, after prominent Shiite forces within the "coordinating framework" that includes Shiite forces objected to the results, in addition to the existence of deep differences between the political forces over the formation of the next government.
And the leader of the Sadrist movement, Muqtada al-Sadr, gave the Shiite framework forces forty days, ending with Eid al-Fitr, to form a new government.
On the tenth of last October, Iraq held early legislative elections to get out of a political crisis that swept the country after large demonstrations in the central and southern regions in 2019 in protest against the widespread unemployment in society, the spread of financial and administrative corruption in government departments and institutions, and the deteriorating reality The service and the livelihood, which prompted the former prime minister, Adel Abdul-Mahdi, to resign under popular pressure.
https://shafaq.com/ar/%D8%B3%DB%8C%D8%A7%D8%B3%D8%A9/%D9%85%D8%AA%D8%AD%D8%AF%D8%AB-%D8%A8%D8%A7%D8%B3%D9%85-%D8%A7%D9%84%D8%B5%D8%AF%D8%B1-%D9%84%D9%84-%D8%B7%D8%A7%D8%B1%D9%8A%D9%8A%D9%86-%D8%B4%D9%83%D9%84%D9%88%D8%A7-%D8%A7%D9%84%D8%AD%D9%83%D9%88%D9%85%D8%A9-%D9%88%D8%B3%D9%86%D8%B0%D9%87%D8%A8-%D9%84%D9%89-%D8%A7%D9%84%D9%85%D8%B9%D8%A7%D8%B1%D8%B6%D8%A9-%D8%A8%D8%B1%D9%88%D8%AD-%D8%B1%D9%8A%D8%A7%D8%B6%D9%8A%D8%A9