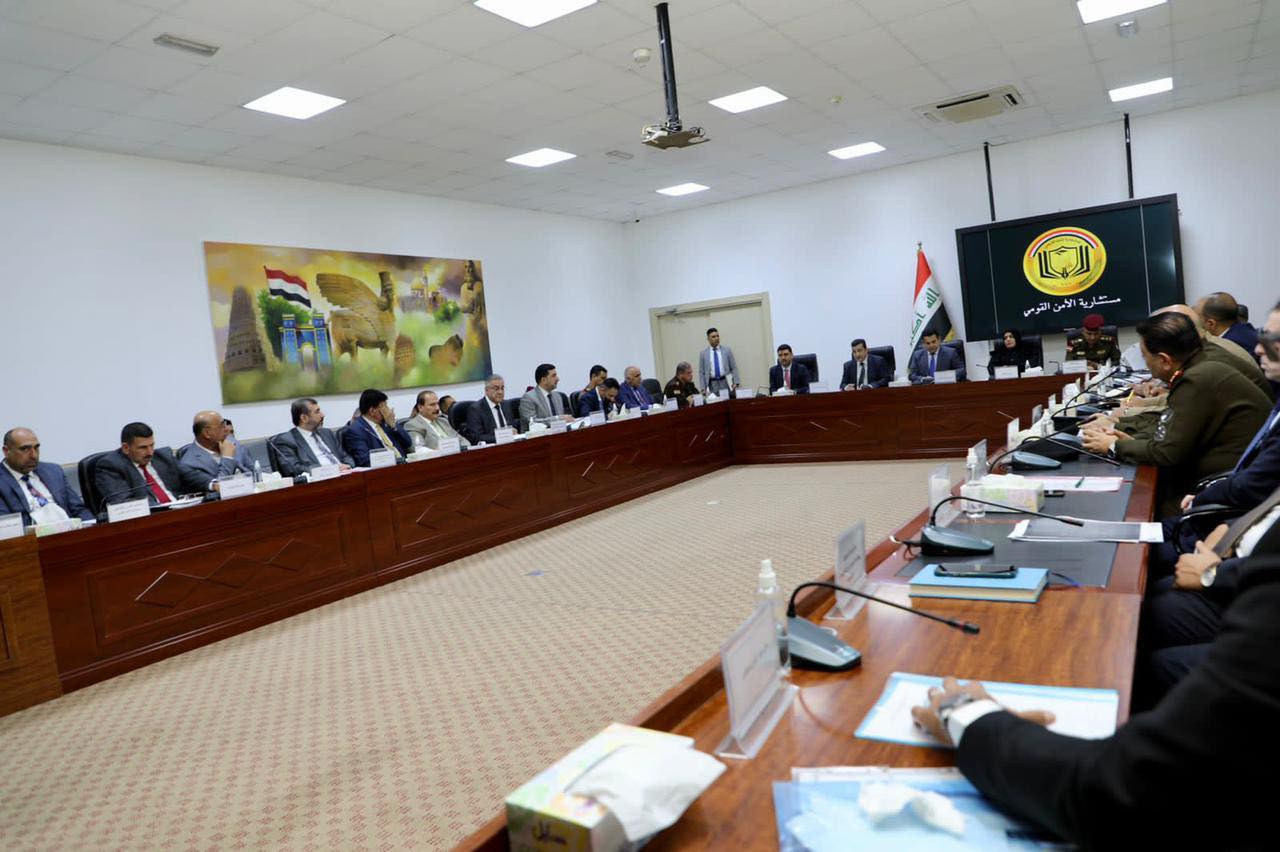 2022-04-05 22:05A-AA+
Shafaq News/ The Council of National Security Agents in Iraq agreed today, Tuesday, to conclude a military memorandum of understanding with NATO.
Earlier today, the Council held its eighth session for 2022, headed by the National Security Adviser, Qassem Al-Araji, and in the presence of the members of the Council.
A statement issued by Al-Araji's office said that the council discussed the topics on its agenda and took the necessary decisions and recommendations regarding them.
Where the Council agreed to conclude (the Memorandum of Understanding between the Ministry of Defense of the Republic of Iraq and the NATO Group), according to the statement.
The statement added that with regard to the issue of (the security-intelligence center in the Iraqi Reform Department), the Council directed the formation of a joint committee, to review, review and mature this file, and clarify what is related to defining the tasks and powers of each party, coordination mechanisms among them and preventing potential intersections.
https://shafaq.com/ar/%D8%A3%D9%85%D9%80%D9%86/%D8%A7%D9%84%D8%B9%D8%B1%D8%A7%D9%82-%D9%8A%D9%88%D8%A7%D9%81%D9%82-%D8%B9%D9%84%D9%89-%D8%A8%D8%B1%D8%A7%D9%85-%D9%85%D8%B0%D9%83%D8%B1%D8%A9-%D8%AA%D9%81%D8%A7%D9%87%D9%85-%D9%85%D8%B9-%D8%A7%D9%84%D9%86%D8%A7%D8%AA%D9%88