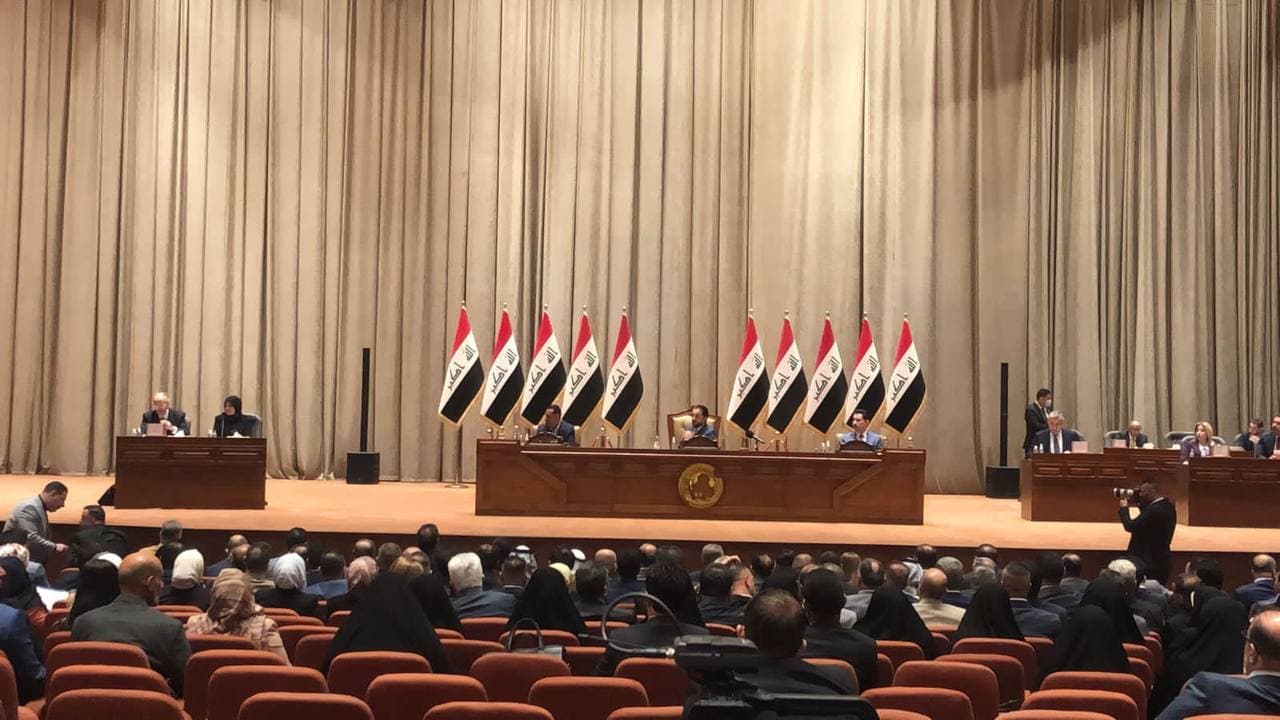 politicsMinister of FinanceIraqi parliament
2022-02-28 05:52A-AA+
Shafaq News/ Minister of Finance Ali Allawi, accompanied by Deputy Taif Sami, participated in the Iraqi parliament session against the background of the repercussions of the rise in the exchange rates of the dollar against the local currency, at the request of the minister and 100 parliamentarians in this regard.
The session was preceded by a meeting between the Presidency of Parliament with the heads of parliamentary blocs and the Minister of Finance.
Shafak News Agency correspondent in Parliament said that the minister will talk about the financial crisis, revenues and the reasons for raising the exchange rate, and then the questions will be asked to the minister by the council members.
The Iraqi Council of Representatives held a meeting on Saturday (February 19) attended by the Governor of the Central Bank, Mustafa Ghaleb Mikhaif, and the Minister of Finance, Ali Abdul Amir Allawi, boycotted it to discuss the repercussions of the rise in the exchange rate of the dollar against the dinar.
After the meeting, the Iraqi parliament formally requested the Public Prosecution to prevent the current Minister of Finance, Ali Abdul Amir Allawi, from traveling, after the latter refused to attend the hosting.
It is noteworthy that the Central Bank of Iraq, on December 19, 2020, officially announced the amendment of the foreign exchange rate (the US dollar) to be 145,000 dinars for every $100, according to the state's general budget for the year 2021 approved by the House of Representatives.
As a result, according to specialists, the annual inflation in Iraq rose significantly, so that the prices of all materials and commodities in the Iraqi market rose significantly, which sparked a wave of strong resentment among the popular circles, as well as the objections of some interested in economic affairs.
https://shafaq.com/ar/%D8%B3%DB%8C%D8%A7%D8%B3%D8%A9/%D9%88%D8%B2%D9%8A%D8%B1-%D8%A7%D9%84%D9%85%D8%A7%D9%84%D9%8A%D8%A9-%D9%88%D9%88%D9%83%D9%8A%D9%84%D9%87-%D9%8A%D8%B4%D8%A7%D8%B1%D9%83%D8%A7%D9%86-%D8%A8%D8%AC%D9%84%D8%B3%D8%A9-%D8%A7%D9%84%D8%A8%D8%B1%D9%84%D9%85%D8%A7%D9%86-%D8%A7%D9%84%D8%B9%D8%B1%D8%A7%D9%82%D9%8A