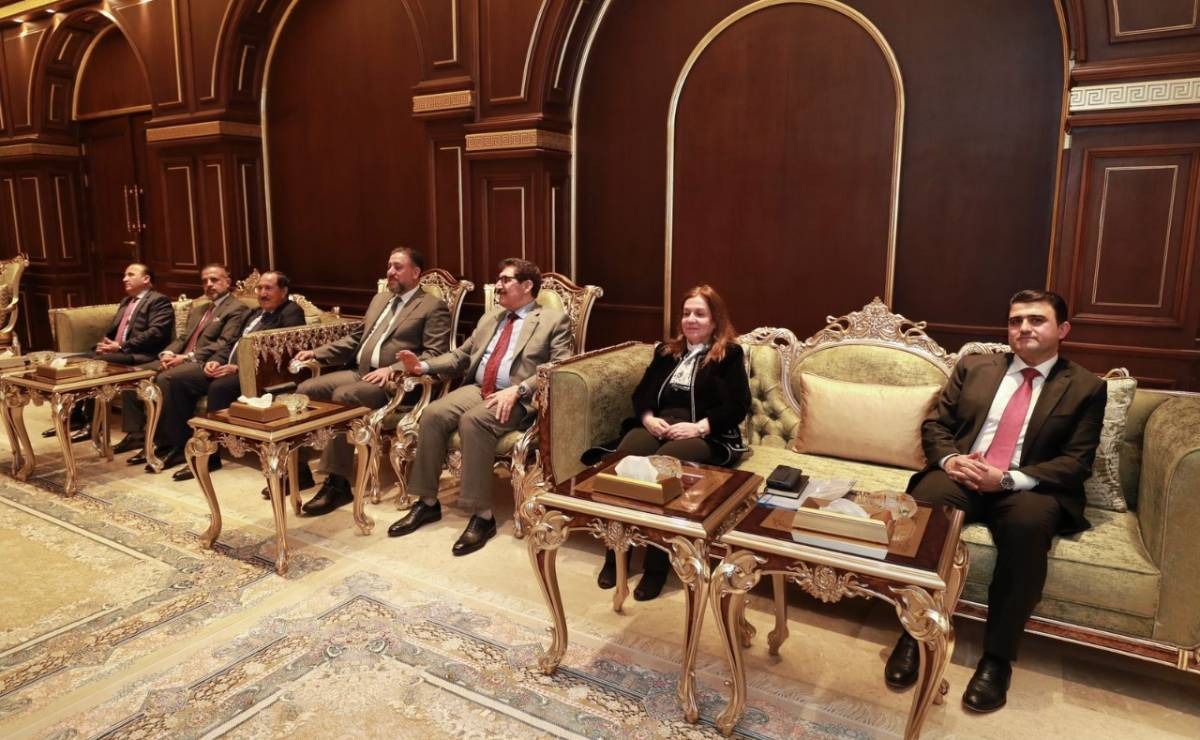 politicsKurdistan Democratic Partythoracic massmajority governmentSovereignty AllianceTriple Alliance
2022-02-27 13:55A-AA+
Shafaq News/ The tripartite alliance, during a meeting that continues until now, in the Iraqi capital, Baghdad, renewed its adherence to forming a "majority" government despite its rejection by internal and external parties.
The tripartite alliance includes the Sadrist movement, the Kurdistan Democratic Party, and the "Sovereignty" alliance, which includes most of the winning Sunni forces in the legislative elections that took place in October of 2021.
An informed source told Shafaq News Agency, "The meeting of the tripartite alliance in Baghdad is still going on until the moment, during which it was emphasized to expedite the formation of the majority government, despite the rejection of it by internal and external parties."
The tripartite alliance held a meeting this afternoon in the capital, Baghdad, to discuss the latest political developments.
The meeting was attended by the delegation of the Kurdistan Democratic Party, headed by Fadel Mirani, and the delegation of the Sadrist bloc headed by Nassar al-Rubaie, in addition to the delegation of the Sovereignty Alliance headed by Khamis al-Khanjar, and Parliament Speaker Muhammad al-Halbousi.
Shafak News Agency learned, from informed sources, earlier, that the meeting aims to develop a map to determine the course of the new political process according to the data of the stage, that is, after the decision of the Federal Court on the oil of the Kurdistan Region.
The leader of the Sadrist movement, Muqtada al-Sadr, seeks, through the tripartite alliance, to form a national majority government, while stressing the exclusion of the "State of Law" coalition led by al-Maliki, but the rest of the Shiite forces within the "coordinating framework" reject this and demand a consensual government in which all political forces in Parliament participate. Similar to previous courses.
https://shafaq.com/ar/%D8%B3%DB%8C%D8%A7%D8%B3%D8%A9/%D8%A7%D9%84%D8%AA%D8%AD%D8%A7%D9%84%D9%81-%D8%A7%D9%84%D8%AB%D9%84%D8%A7%D8%AB%D9%8A-%D9%8A%D8%AC%D8%AF%D8%AF-%D8%AA%D9%85%D8%B3%D9%83%D9%87-%D8%A8%D8%AA%D8%B4%D9%83%D9%8A%D9%84-%D8%AD%D9%83%D9%88%D9%85%D8%A9-%D8%A7%D9%84-%D8%BA%D9%84%D8%A8%D9%8A%D8%A9