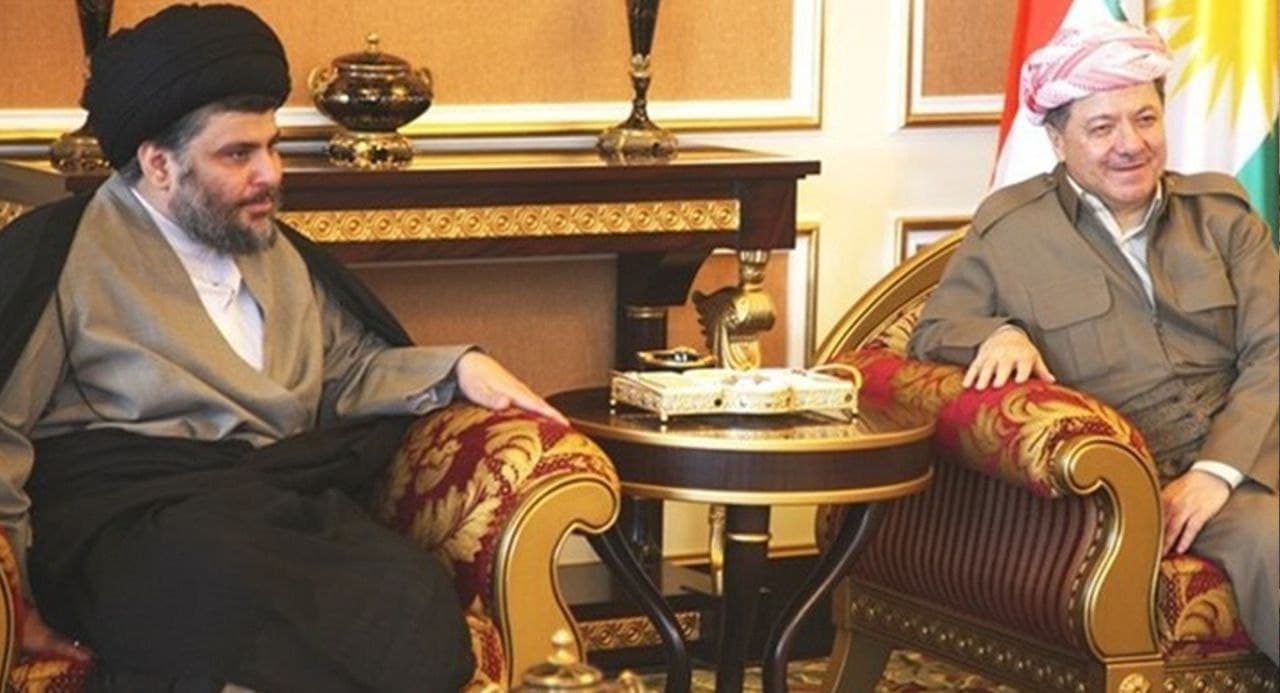 politicscoordinating frameworkSovereignty AllianceBarzani's initiative 2022-02-02 06:40A-AA+
Shafaq News/ The Sovereignty Alliance, led by Khamis al-Khanjar, which includes Sunni political forces, affirmed on Wednesday that the initiative of Kurdish leader Massoud Barzani will achieve success in resolving the political crisis.
The leader of the coalition, Amjad al-Dini, told Shafaq News Agency, "Barzani's initiative came in order to find a breakthrough for the political crisis that Iraq is witnessing, and we believe that this initiative will meet with success in the near future."
He revealed that "there will be an expanded meeting of all political forces (Shiite, Sunni, Kurdish), to find a real solution to the political crisis in the near future."
The leader of the Sovereignty Alliance added, "We believe that the scene will be the closest to the political scene that it was in during 2018, meaning that the political forces will be divided into two parts, then the formation of a new government that includes all political parties."
Kurdish leader Massoud Barzani launched an initiative on Monday, sending Kurdistan Region President Nechirvan Barzani, Parliament Speaker Muhammad al-Halbousi, and leader of the Sovereignty Alliance Khamis al-Khanjar to Najaf Governorate to meet with the leader of the Sadrist movement Muqtada al-Sadr at his residence in Hananah, in an attempt to resolve the situation and bring the destinations closer. Considering between Al-Sadr and the forces of the coordination framework to move forward in forming the new government.
https://shafaq.com/ar/%D8%B3%DB%8C%D8%A7%D8%B3%D8%A9/%D8%AA%D8%AD%D8%A7%D9%84%D9%81-%D8%A7%D9%84%D8%B3%D9%8A%D8%A7%D8%AF%D8%A9-%D9%85%D8%A8%D8%A7%D8%AF%D8%B1%D8%A9-%D8%A8%D8%A7%D8%B1%D8%B2%D8%A7%D9%86%D9%8A-%D8%B3%D8%AA%D8%AD%D9%82%D9%82-%D8%A7%D9%84%D9%86%D8%AC%D8%A7%D8%AD-%D9%88%D9%87%D8%B0%D8%A7-%D9%87%D8%AF%D9%81%D9%87%D8%A7-%D8%A7%D9%84%D8%B1-%D9%8A%D8%B3%D9%8A