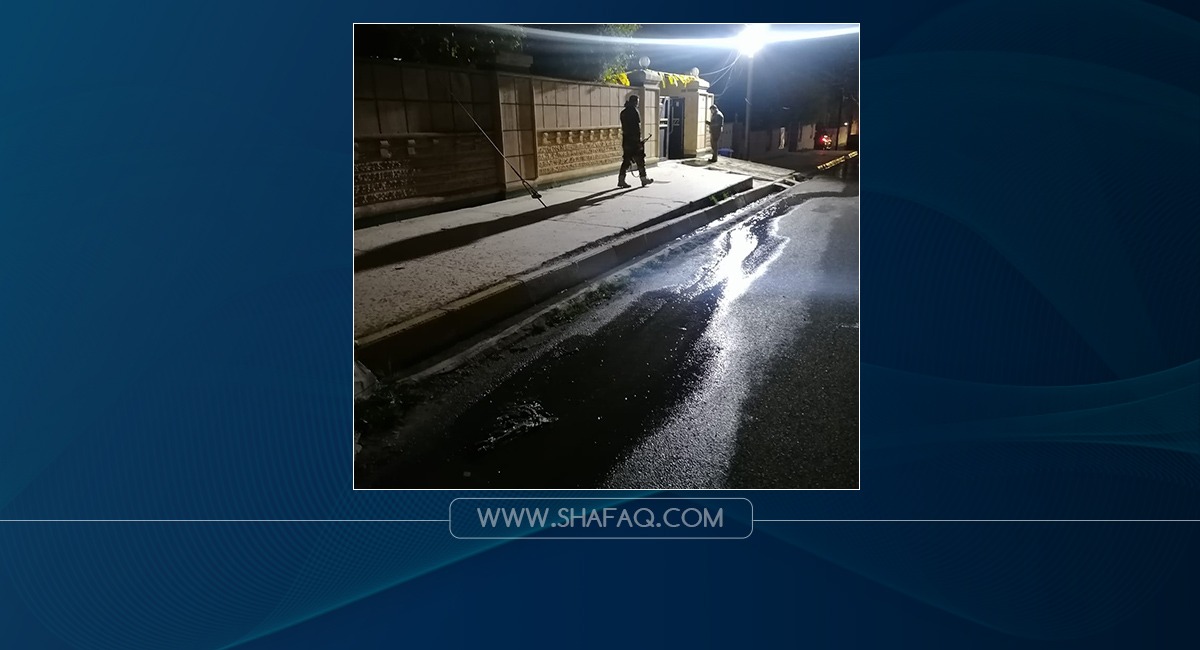 securitybreakingattackshand grenade 2022-01-19 12:17A-AA+
Shafaq News/ A security source reported that on Wednesday evening, unknown persons threw a grenade at the office of the Vice President of the Iraqi Parliament in the city of Kirkuk.
The source told Shafaq News Agency, "Unidentified persons in a car threw a grenade at the office of the second deputy speaker of the Iraqi parliament, Shakhwan Abdullah, in the Rahimawa area of ​​Kirkuk city."
The source added that the Pomegranate explosion caused material damage to the office, without causing any casualties.
The headquarters of the Kurdistan Democratic Party in Baghdad was subjected to a similar attack last week, before similar attacks were launched on the offices of the Progress and Azm alliance in the Iraqi capital.
The attacks come amid political and security tensions in Iraq since the last parliamentary elections last October, and amid major differences between political forces over the formation of the next government.
https://shafaq.com/ar/%D8%A3%D9%85%D9%80%D9%86/%D9%87%D8%AC%D9%88%D9%85-%D8%A8%D8%B1%D9%85%D8%A7%D9%86%D8%A9-%D9%8A%D8%AF%D9%88%D9%8A%D8%A9-%D8%B9%D9%84%D9%89-%D9%85%D9%83%D8%AA%D8%A8-%D9%86%D8%A7-%D8%A8-%D8%B1-%D9%8A%D8%B3-%D8%A7%D9%84%D8%A8%D8%B1%D9%84%D9%85%D8%A7%D9%86-%D8%A7%D9%84%D8%B9%D8%B1%D8%A7%D9%82%D9%8A