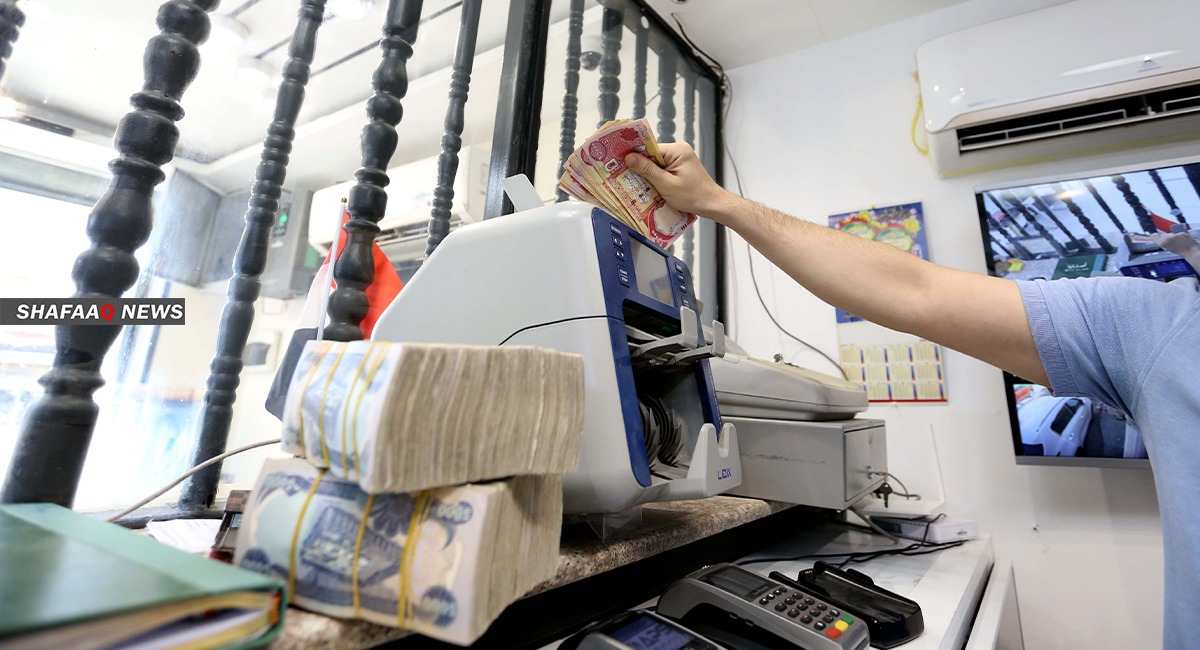 KurdistanKurdistan RegionBaghdadStaffsendsalaries 2022-01-15 06:14A-AA+
Shafaq News/ The head of the Kurdistan Regional Government's representation in Baghdad, Faris Issa, said on Saturday that the amount of 200 billion dinars allocated by the federal government to finance the monthly salaries of employees and workers in the private sector will arrive this week.
In a statement to reporters today, Issa said that the procedures for sending 200 billion dinars, which are the salaries for the month of December last year, have been completed, and this amount will arrive this week.
On Wednesday, the Kurdistan Regional Government announced the approval of the Federal Council of Ministers to send 200 billion dinars to finance salaries.
https://shafaq.com/ar/%D9%83%D9%88%D8%B1%D8%AF%D8%B3%D9%80%D9%80%D8%AA%D8%A7%D9%86%D9%8A%D8%A7%D8%AA/%D8%A8%D8%BA%D8%AF%D8%A7%D8%AF-%D8%AA%D8%B1%D8%B3%D9%84-200-%D9%85%D9%84%D9%8A%D8%A7%D8%B1-%D8%AF%D9%8A%D9%86%D8%A7%D8%B1-%D9%84%D9%89-%D8%A7%D9%84-%D9%82%D9%84%D9%8A%D9%85-%D9%84%D8%AA%D9%85%D9%88%D9%8A%D9%84-%D8%B1%D9%88%D8%A7%D8%AA%D8%A8-%D8%A7%D9%84%D9%85%D9%88%D8%B8%D9%81%D9%8A%D9%86