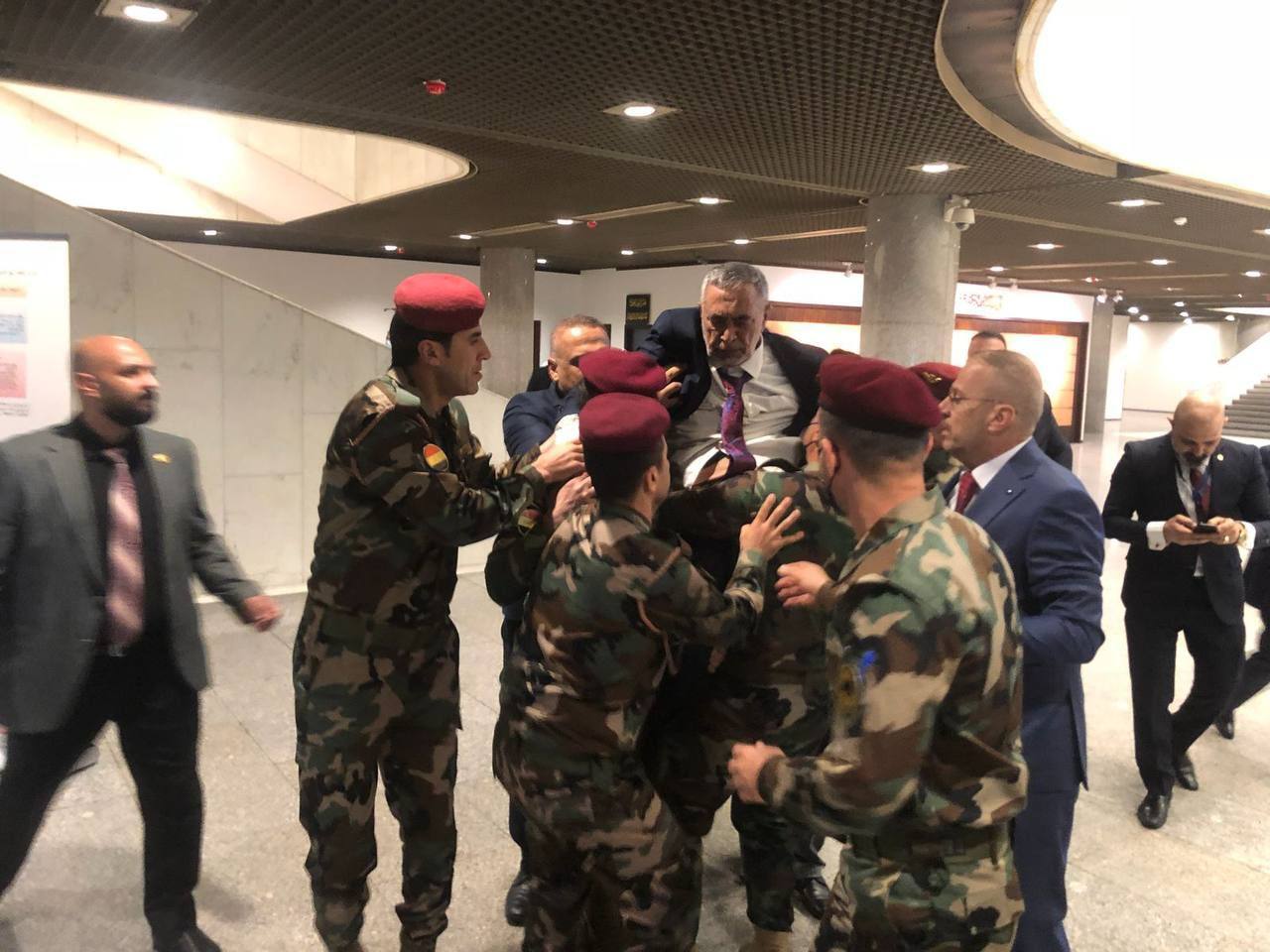 politicsbreakingbiggest massthoracic massShiite coordination framework 2022-01-10 10:24A-AA+
Shafaq News/ The list of the most numerous bloc handed over by the coordination framework at the opening session of the Iraqi Council of Representatives revealed the double names of deputies who were registered in other alliances, contrary to the law of the Electoral Commission for the year 2021.
And Article (45) of the Iraqi Parliament Elections Law No. (9) of 2020 stipulates that (no deputy, party, or bloc registered within an open election-winning list has the right to move to a coalition, party, bloc, or other list except after the formation of the government immediately after the elections Without prejudice to the right of the open or individual lists registered before the elections from the coalition with other lists after the elections).
The list of the coordination framework contained the names of the political entities that formed the most numerous bloc, among them the names of 5 independent deputies, who protested the inclusion of their names without their knowledge of this, which prompted them to issue a statement declaring their repudiation of any alliance in which their names were combined.
Each of the representatives (Ali Hussein Al-Saadi, Hassanein Al-Khafaji, Yasser Iskandar and Tut, Nazim Al-Sibli, and Abdel-Hadi Al-Hasnawi) signed a handwritten document that was received by Shafaq News Agency; "I have not, and will not, participate or belong to any party or entity so far, and I am not responsible for any party that provides my name and signature."
Shafaq News Agency has also seen the marking of the National Contract bloc led by Faleh al-Fayyad, which had previously joined the Azm Alliance led by Khamis al-Khanjar before it joined forces with the advance led by Muhammad al-Halbousi.
According to a previous statement issued by the Al-Khanjar Alliance, confirming the participation of the National Contract within the Azm Alliance.
While President Mahmoud al-Mashhadani presided over the session, the coordination framework submitted a request to consider it the largest bloc with a list of 88 deputies, according to what the framework announced.
This angered the Sadrist bloc, which a number of its deputies entered into a verbal altercation with the tire's deputies.
The head of the Sadrist bloc, Hassan al-Athari, before the opening session was adjourned by its elected president, Muhammad al-Halbousi, presented a list of the names and signatures of the most numerous parliamentary bloc to the new parliament presidency.
The bloc, which has the largest number, according to the constitution, addresses the formation of the new government.
https://shafaq.com/ar/%D8%B3%DB%8C%D8%A7%D8%B3%D8%A9/%D8%A7%D9%84-%D8%B7%D8%A7%D8%B1-%D8%A7%D9%84-%D9%83%D8%AB%D8%B1-%D8%B9%D8%AF%D8%AF%D8%A7-%D9%83%D8%AA%D9%84-%D9%85%D8%B2%D8%AF%D9%88%D8%AC%D8%A9-%D8%A7%D9%84%D8%AA%D8%AD%D8%A7%D9%84%D9%81-%D9%88%D8%A7%D8%B3%D9%85%D8%A7-%D8%AF%D9%88%D9%86-%D8%B9%D9%84%D9%85-%D8%B5%D8%AD%D8%A7%D8%A8%D9%87%D8%A7-%D9%88%D8%AB%D8%A7-%D9%82