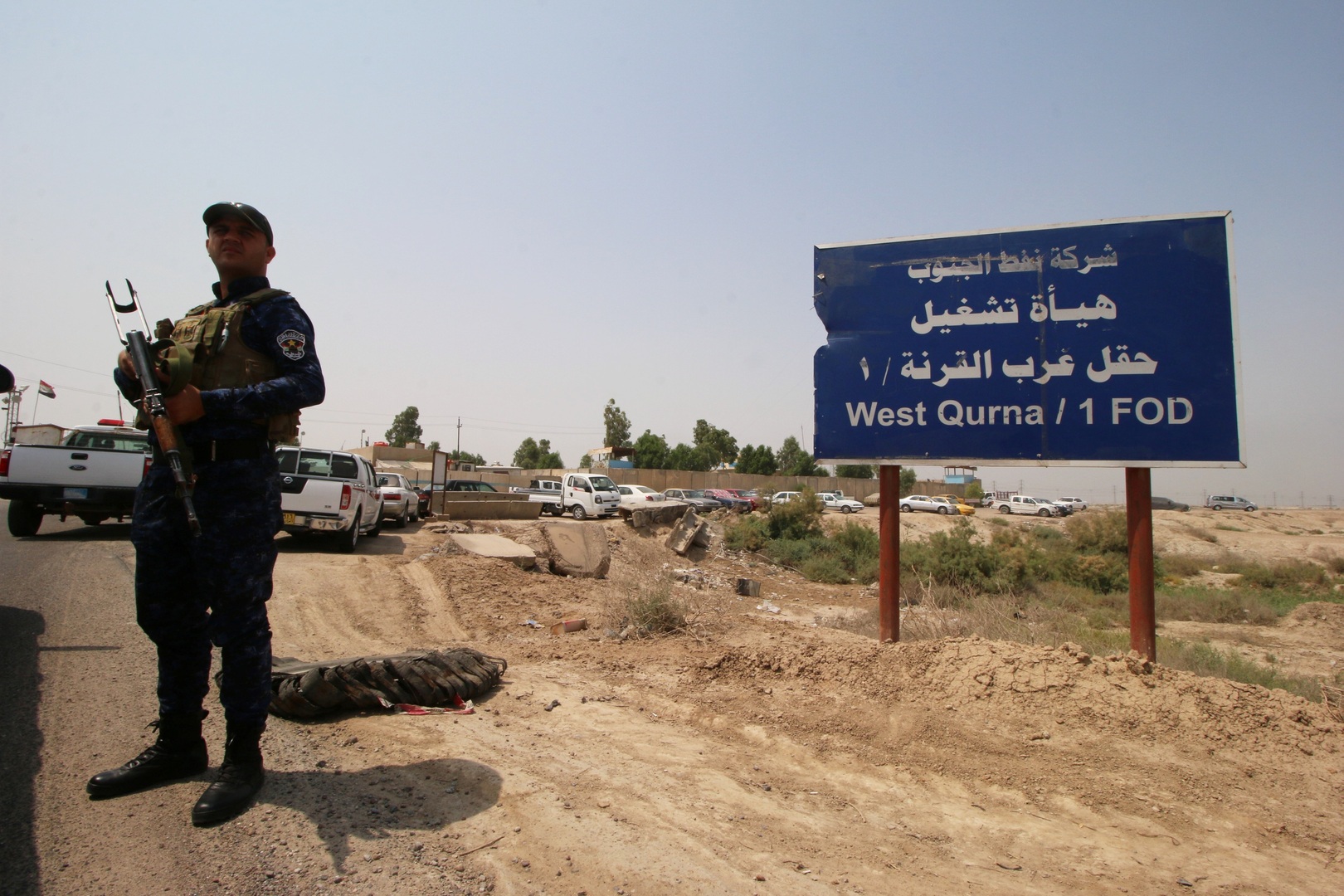 economypetrol MinistrybreakingGourna field 2022-01-05 05:37A-AA+
Shafaq News/ The Minister of Oil, Ihsan Abdul-Jabbar Ismail, announced, on Wednesday, the Cabinet's approval for the National Oil Company to acquire ExxonMobil's share in West Qurna/1 field, which is one of the giant fields.
ExxonMobil's share is 32.7% in the West Qurna/1 field. The West Qurna field is one of the large oil fields in Iraq, and oil was extracted from it for the first time in 1973. It is estimated that it contains 24 billion barrels of oil reserves.
During the year 2010, Iraq signed several contracts with international companies to develop its oil fields within the first and second licensing rounds. Most of these fields were concentrated in the fields of the south, and Exxon was one of the companies that won the contract for West Qurna field, the first phase within an alliance of several companies.
The other partners in the field are Japan's Itochu (19.6%), Indonesia's Pertamina (10%) and the Iraqi State Oil Exploration Company (5%).
However, Iraq rejected the deal and wanted to replace ExxonMobil with another American company, not less than the American company that seeks to get out of the field or buy the Basra Oil Company its share.
https://shafaq.com/ar/%D8%A7%D9%82%D8%AA%D8%B5%D9%80%D8%A7%D8%AF/%D8%B4%D8%B1%D9%83%D8%A9-%D8%A7%D9%84%D9%86%D9%81%D8%B7-%D8%A7%D9%84%D8%B9%D8%B1%D8%A7%D9%82%D9%8A%D8%A9-%D8%AA%D8%B3%D8%AA%D8%AD%D9%88%D8%B0-%D8%B9%D9%84%D9%89-%D8%AD%D8%B5%D8%A9-%D8%A7%D9%83%D8%B3%D9%88%D9%86-%D9%85%D9%88%D8%A8%D9%8A%D9%84-%D9%81%D9%8A-%D8%AD%D9%82%D9%84-%D8%BA%D8%B1%D8%A8-%D8%A7%D9%84%D9%82%D8%B1%D9%86%D8%A9