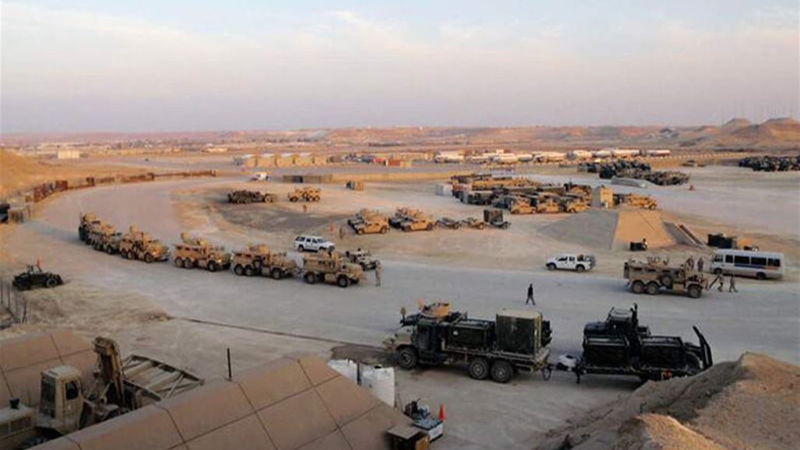 securitybreakingAin Al-Assad base 2022-01-05 15:56A-AA+
Shafaq News/ The air defenses of Ain Al-Assad base in Anbar Governorate managed to shoot down a drone.
A statement by the Security Media Cell stated that the air defenses had treated an unidentified drone that tried to approach the Ain al-Assad air base of the Iraqi Air Force Command in Anbar Governorate, where the treatment was carried out outside the vicinity of the base.
And earlier on Wednesday evening, a security source told Shafaq News Agency that about five missiles targeted the Ain Al-Assad military base in Anbar, referring to the activation of the CERAM system within the base in an attempt to dispel the missiles.
While eyewitnesses from Anbar said that the missiles were fired from a Kia wheel in the village of Bastamiya, (25 km west of Heet district), and they suggested that no material or human losses would be caused.
For its part, the international coalition said in a statement issued after the missile bombing, which was received by Shafaq News Agency, that "the outlaw militias launched at 6:45 pm on Wednesday five missiles towards the Iraqi base of Ain Al-Assad."
The statement explained, "These missiles fell about two kilometers from the base," describing it as "another reckless act that could have caused severe damage to innocent Iraqi civilians."
https://shafaq.com/ar/%D8%A3%D9%85%D9%80%D9%86/%D8%AD%D8%A8%D8%A7%D8%B7-%D9%87%D8%AC%D9%88%D9%85-%D8%AC%D8%AF%D9%8A%D8%AF-%D8%B9%D9%84%D9%89-%D9%82%D8%A7%D8%B9%D8%AF%D8%A9-%D8%B9%D9%8A%D9%86-%D8%A7%D9%84%D8%A7%D8%B3%D8%AF