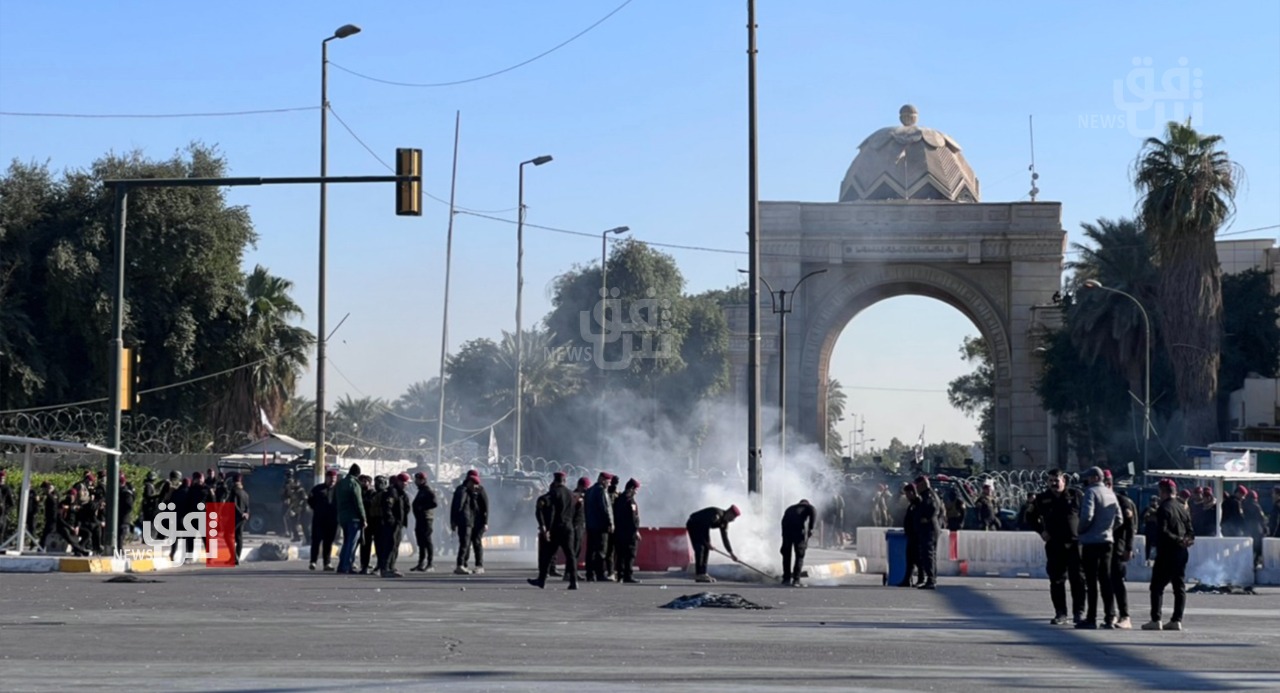 politicsBaghdadbreakingsitraising tents 2021-12-31 08:41A-AA+
Shafaq News/ A security source reported that the supporters of the forces and factions affiliated with the Shiite "coordinating framework" began on Friday evening to raise the sit-in tents from the center of the capital, Baghdad.
The source told Shafaq News Agency, "At 1600 local time, the sit-in began to raise the sit-in tents in front of the gates of the Green Zone."
The source indicated that the sit-in protesters are gradually withdrawing from the gates of the Green Zone.
They have been camping in front of the gates of the Green Zone, which includes government headquarters, parliament and diplomatic missions, since mid-October to protest against the election results, which they claimed were fraudulent, and demanded a manual recount of votes before raising the ceiling of their demands to annul the results.
Their protests were interspersed with violence and clashes with security forces, which resulted in the killing of two demonstrators, in addition to dozens of wounded and wounded on both sides.
The coordinating framework had called on the sit-in protesters to return to their homes after the Federal Court approved the election results last Monday.
https://shafaq.com/ar/%D8%B3%DB%8C%D8%A7%D8%B3%D8%A9/%D9%86%D8%B5%D8%A7%D8%B1-%D8%A7%D9%84-%D8%B7%D8%A7%D8%B1-%D8%A7%D9%84%D8%B4%D9%8A%D8%B9%D9%8A-%D9%8A%D8%B1%D9%81%D8%B9%D9%88%D9%86-%D8%AE%D9%8A%D8%A7%D9%85-%D8%A7%D9%84%D8%A7%D8%B9%D8%AA%D8%B5%D8%A7%D9%85-%D9%85%D9%86-%D8%B3%D8%B7-%D8%A8%D8%BA%D8%AF%D8%A7%D8%AF