political| 11:51 – 31/12/2021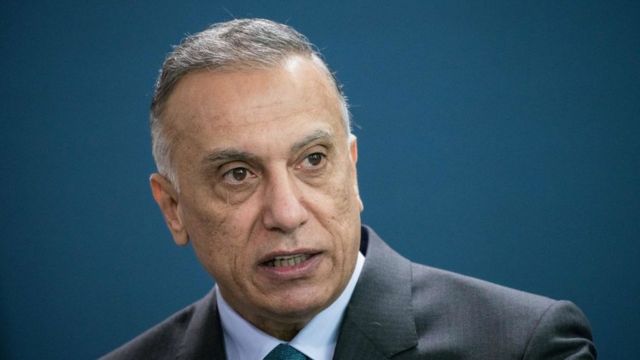 Baghdad – Mawazine News
, Prime Minister Mustafa Al-Kazemi, on Friday, presented the Iraqi people with the new year.
In the congratulatory text, Al-Kazemi said: "
A new year we wish for a year of goodness, reform, prosperity, and progress for our people and humanity.
The Iraqis have faced great challenges with the courage and steadfastness of vibrant peoples, and they are able to create a united future that embraces the principles of equity, work, and reconstruction, and refuses demolition and retreat. .
the state derives its existence from the cohesion of its people, while feed on non – state on the rivalry, conflict and deterioration, and our people deserve the state of good governance sought by. the
government has succeeded in improving Iraq 's foreign relations, and moisturizing the regional atmosphere and the reconstruction of Iraq to the regional and international weight.
A year has passed, sweet and sour, during which we presented the White Paper for Economic Reform, which was well received by many national and international sectors, and it is a plan of action for the next five years.
The year of the departure of foreign forces from Iraq and their replacement by a group of advisors to support our forces in the war against ISIS, after our forces succeeded in eliminating the largest leaders of the terrorist organization, and it is the year of restoring the people's confidence in state institutions, the democratic system, and opening up horizons for social dialogue.
We pull our hands together in all parts of the country; Let us prove that Iraq in 2022 and the following years is a workshop for investment, construction, development, culture, eradication of corruption, and peacemaking, and that the limits of Iraqi ambitions, such as their stature, competencies and dear souls, touch the sky.