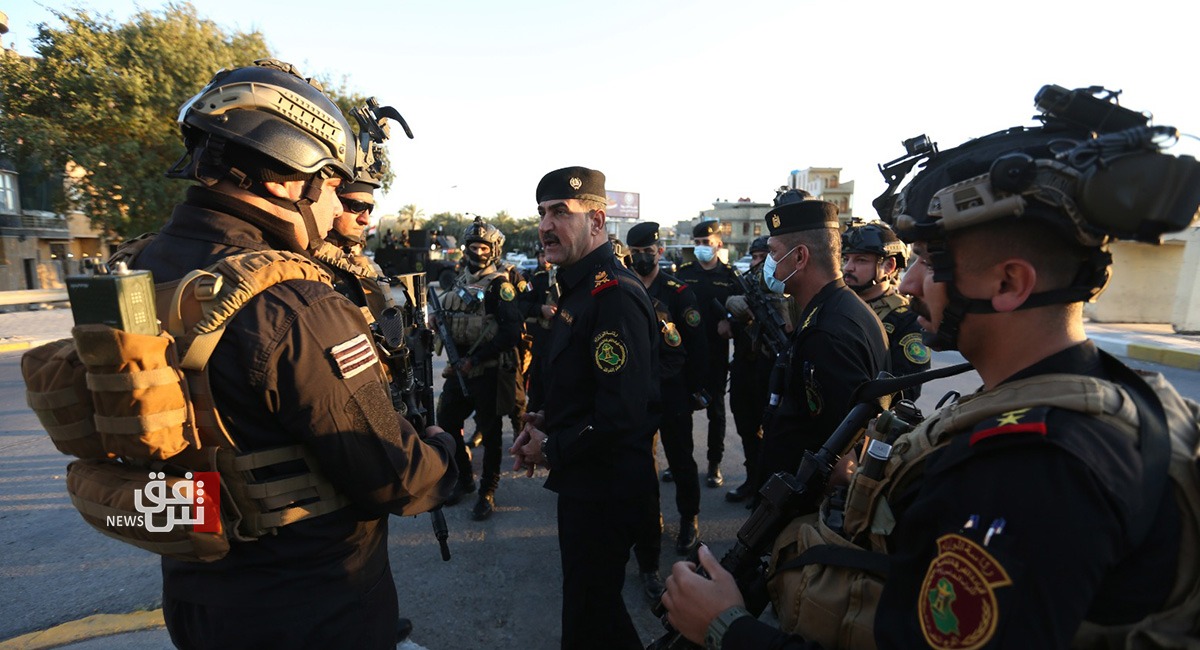 special squad
securitythe green ZonebreakingFederal Courtspecial squad 2021-12-26 15:24A-AA+
Shafaq News/ A security source said on Sunday that the "Special Squad" imposed strict security measures inside the aforementioned area.
The Special Division is responsible for the security of the Green Zone, which includes the headquarters of the Iraqi government and parliament, and diplomatic missions, including the US Embassy, ​​which is a target of armed groups.
The source told Shafaq News Agency, that the security authorities may involve the Anti-Terrorism Service in securing the Green Zone if the need arises.
These strict measures come before the decision of the Federal Court announced its ruling in the case of rejecting the results of the legislative elections, which Shiite forces with wide influence in the popular crowd and armed Shiite factions objected to.
According to private leaks, to Shafaq News Agency, the court ruling scheduled for Monday morning will lead to the dismissal of the lawsuit against the election results, which was filed by Hadi Al-Amiri, leader of the "Al-Fateh" coalition.
https://shafaq.com/ar/%D8%A3%D9%85%D9%80%D9%86/%D8%AC%D8%B1%D8%A7-%D8%A7%D8%AA-%D9%85%D9%86%D9%8A%D8%A9-%D9%85%D8%B4%D8%AF%D8%AF%D8%A9-%D9%81%D9%8A-%D8%A7%D9%84%D9%85%D9%86%D8%B7%D9%82%D8%A9-%D8%A7%D9%84%D8%AE%D8%B6%D8%B1%D8%A7-%D9%82%D8%A8%D9%84-%D8%B3%D8%A7%D8%B9%D8%A7%D8%AA-%D9%85%D9%86-%D8%B9%D9%84%D8%A7%D9%86-%D9%84%D9%84%D9%85%D8%AD%D9%83%D9%85%D8%A9-%D8%A7%D9%84%D8%A7%D8%AA%D8%AD%D8%A7%D8%AF%D9%8A%D8%A9