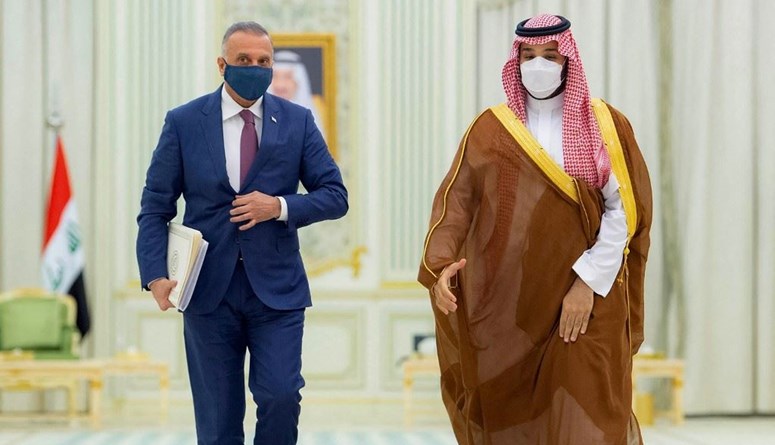 politicsIraqMohammed bin SalmanAl-KazemiSaudi 2021-12-11 23:43A-AA+
Shafaq News/ Saudi media reported on Sunday that Muhammad bin Salman bin Abdulaziz, Crown Prince, Deputy Prime Minister and Minister of Defense, had a phone call with Mustafa Al-Kazemi, Prime Minister of Iraq.
Those media said that bin Salman expressed his congratulations to Al-Kazemi on the occasion of the centenary of the founding of the Iraqi state.
They also reviewed aspects of relations between the two countries and the existing areas of cooperation and ways to support them.
https://shafaq.com/ar/%D8%B3%DB%8C%D8%A7%D8%B3%D8%A9/%D9%85%D8%AD%D9%85%D8%AF-%D8%A8%D9%86-%D8%B3%D9%84%D9%85%D8%A7%D9%86-%D9%8A%D9%87%D8%A7%D8%AA%D9%81-%D8%A7%D9%84%D9%83%D8%A7%D8%B8%D9%85%D9%8A