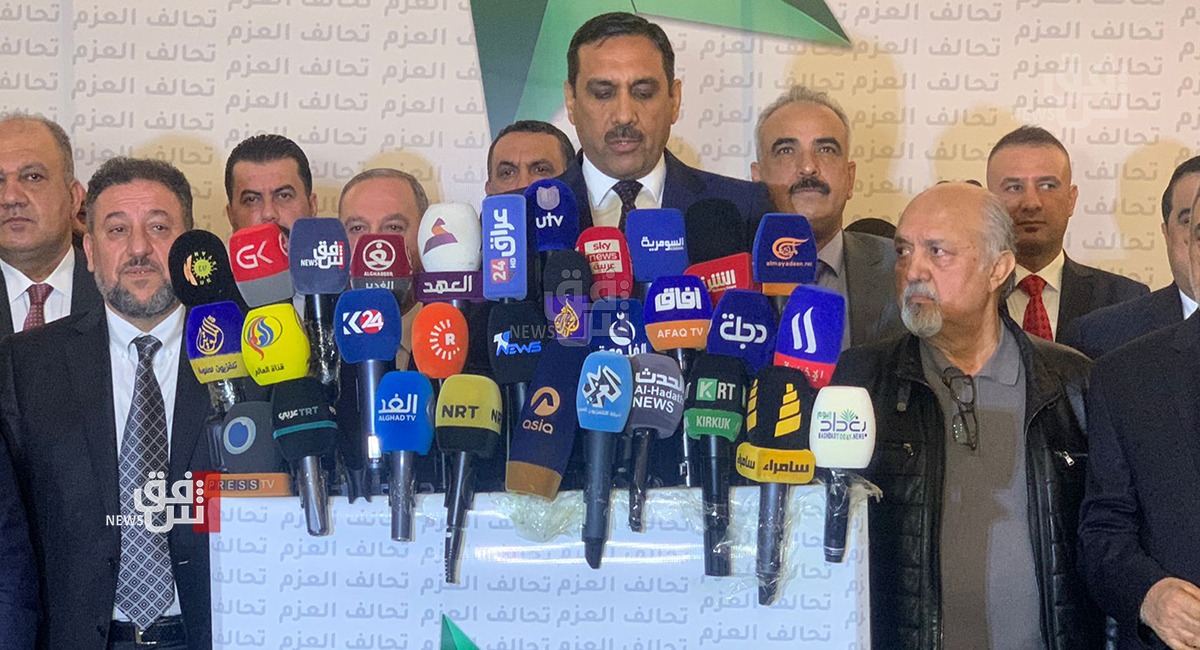 politicsIraqbreakingnew alliance 2021-12-09 06:32A-AA+
Shafaq News/ Today, Thursday, a new political alliance was announced in the Iraqi capital, Baghdad, headed by the leader of the "Azm" alliance, Khamis al-Khanjar.
The alliance includes five political forces, namely: Azm Alliance, the Mass Party bloc, the Hassm Movement for Reform, deputies from the National Contract Bloc, and the Arab Alliance in Kirkuk.
According to the leader of the Al-Azm Alliance, Salem Al-Issawi, during a press conference held in the capital, Baghdad, and attended by Shafak News Agency correspondent, this alliance includes 34 winning candidates in the legislative elections that took place last October.
He added that this alliance represents the Sunni regions in Iraq, explaining that this alliance will have a core mission to seek to establish a true partnership in the management of power and the state, not just formal participation through positions, and to reconsider the adopted policies that led to the monopoly of political, security, and economic decisions, And the resulting crises and problems.
Yea Al-Issawi continued by saying that the new coalition assigned Khamis al-Khanjar to be the sole and official negotiator in expressing the final decision of the coalition with regard to negotiations and agreements, and with regard to political alliances, naming the three presidencies and forming the new Iraqi government.