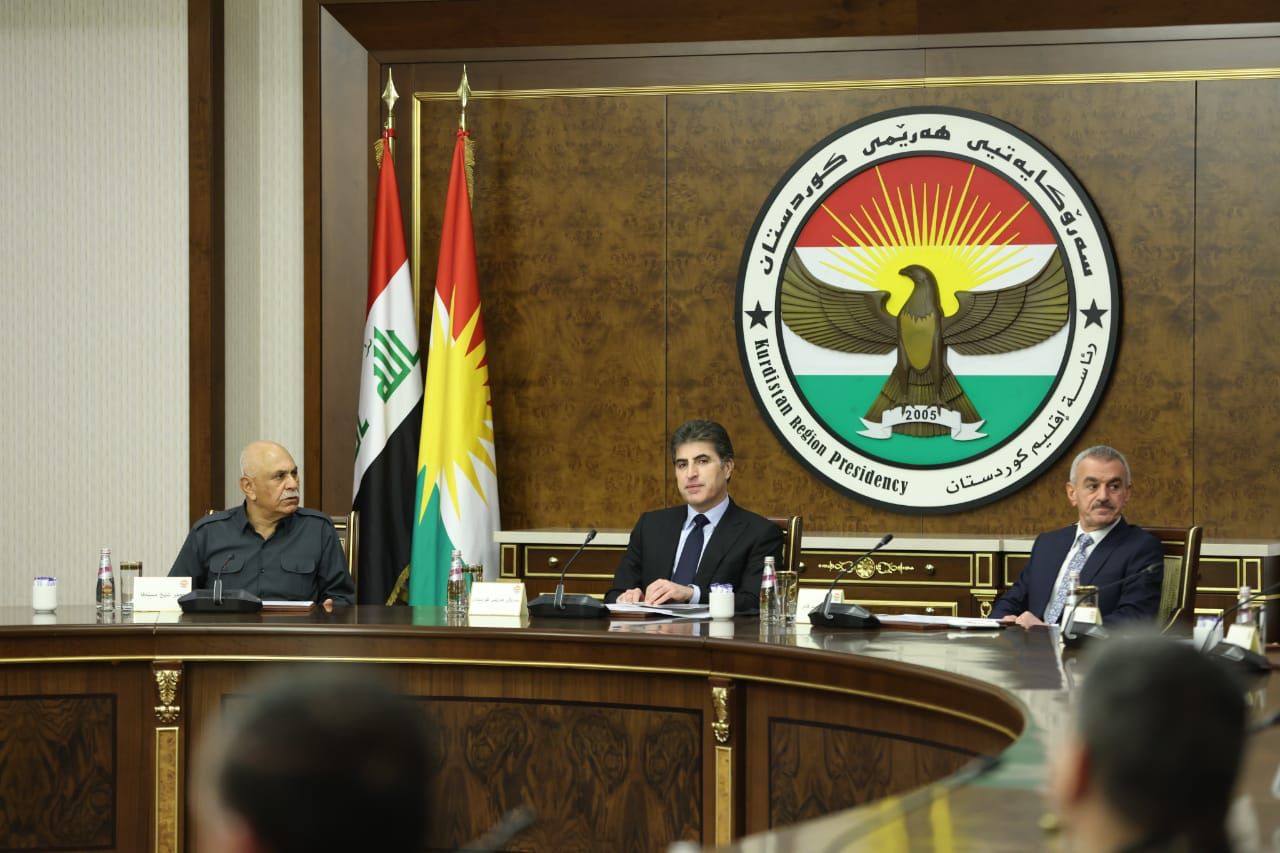 KurdistanISISKurdistan RegionPeshmergabreakingNechirvan Barzani 2021-12-06 06:04A-AA+
Shafaq News/ The President of Kurdistan Region, Nechirvan Barzani held, on Monday, a special meeting with the leaders of the Peshmerga forces.
A source in the presidency told Shafaq News Agency, that the president of the region discussed with the leaders of the Peshmerga the threats of ISIS and the steps that should be taken after the recent attacks.
He added that the meeting will be held with the participation of the Ministers of Peshmerga and Interior and military leaders.
Yesterday, Sunday, the President of the Kurdistan Region, Nechirvan Barzani, warned that the recent ISIS attacks are real dangers to the security and stability of Iraq and the region and even to security in the world, pointing to the need to strengthen the support of the international community and the international coalition for Iraq and the Kurdistan Region, and for Iraq and its partners to work more seriously to confront terrorism and the judiciary. on him.
The Ministry of Peshmerga announced yesterday that its forces were subjected to a brutal attack, in a village near Kirkuk.
And the ministry said in a statement, "On the night of December 5/6, 2021, ISIS terrorists carried out a brutal attack on the site of the 126th Brigade of the Peshmerga forces near the village of Qara Salem."
"As a result of the cowardly attack, there are casualties among the martyrs and the wounded in the ranks of the Peshmerga, which responded to the terrorists and were pursued, and the situation is under the control of our forces," he added.
Security sources say that most of the recent attacks, in which ISIS terrorists are most likely launched from the Qarachogh mountain range between Nineveh Governorate and Kirkuk, which is a relatively rugged area, suitable for ISIS militants to hide, as it represents a buffer zone between the locations of the Iraqi forces and the Peshmerga forces.
This area witnesses repeated attacks by the organization's elements on the Iraqi forces and the Peshmerga.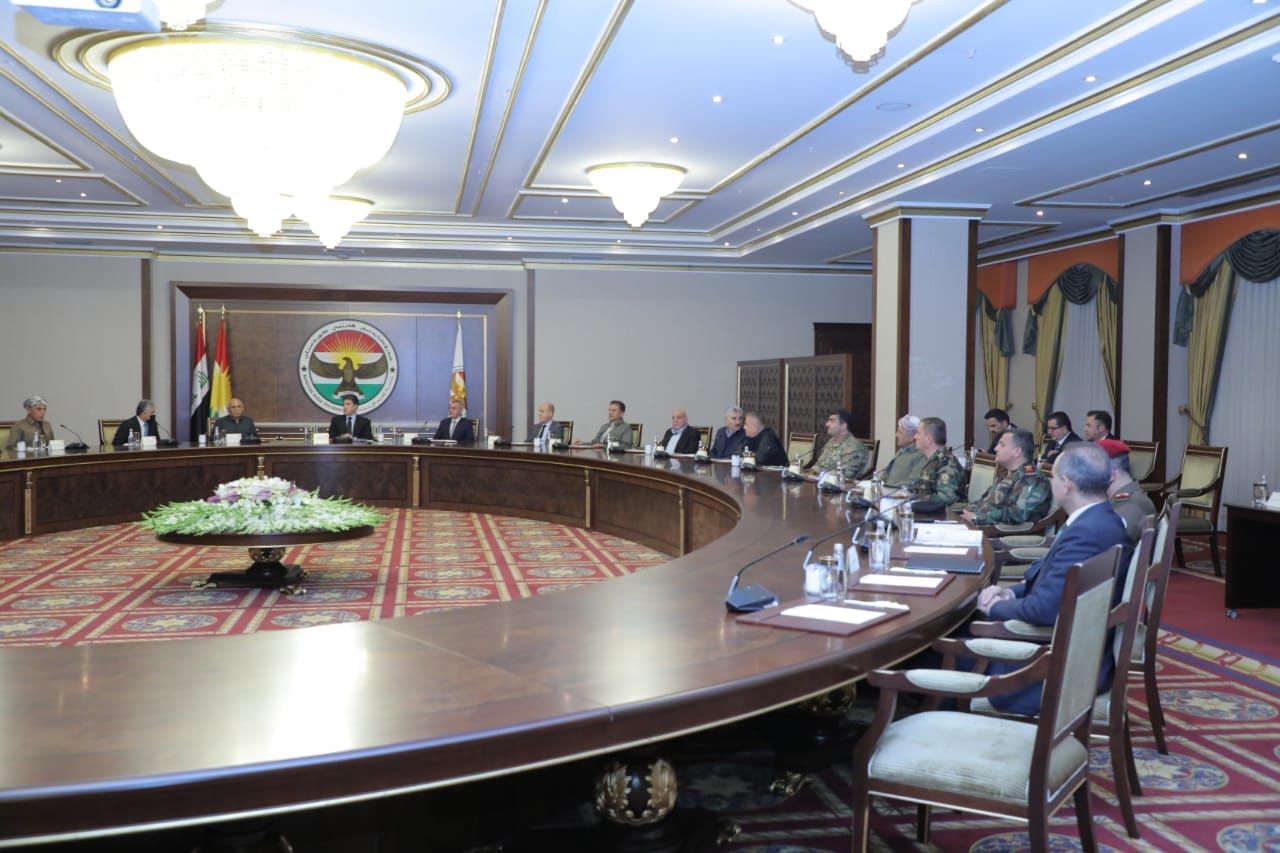 https://shafaq.com/ar/%D9%83%D9%88%D8%B1%D8%AF%D8%B3%D9%80%D9%80%D8%AA%D8%A7%D9%86%D9%8A%D8%A7%D8%AA/%D8%B5%D9%88%D8%B1-%D8%B1-%D9%8A%D8%B3-%D9%82%D9%84%D9%8A%D9%85-%D9%83%D9%88%D8%B1%D8%AF%D8%B3%D8%AA%D8%A7%D9%86-%D9%8A%D8%B9%D9%82%D8%AF-%D8%A7%D8%AC%D8%AA%D9%85%D8%A7%D8%B9%D8%A7-%D9%85%D8%B9-%D9%82%D9%8A%D8%A7%D8%AF%D8%A7%D8%AA-%D8%B9%D8%B3%D9%83%D8%B1%D9%8A%D8%A9-%D9%88-%D9%85%D9%86%D9%8A%D8%A9