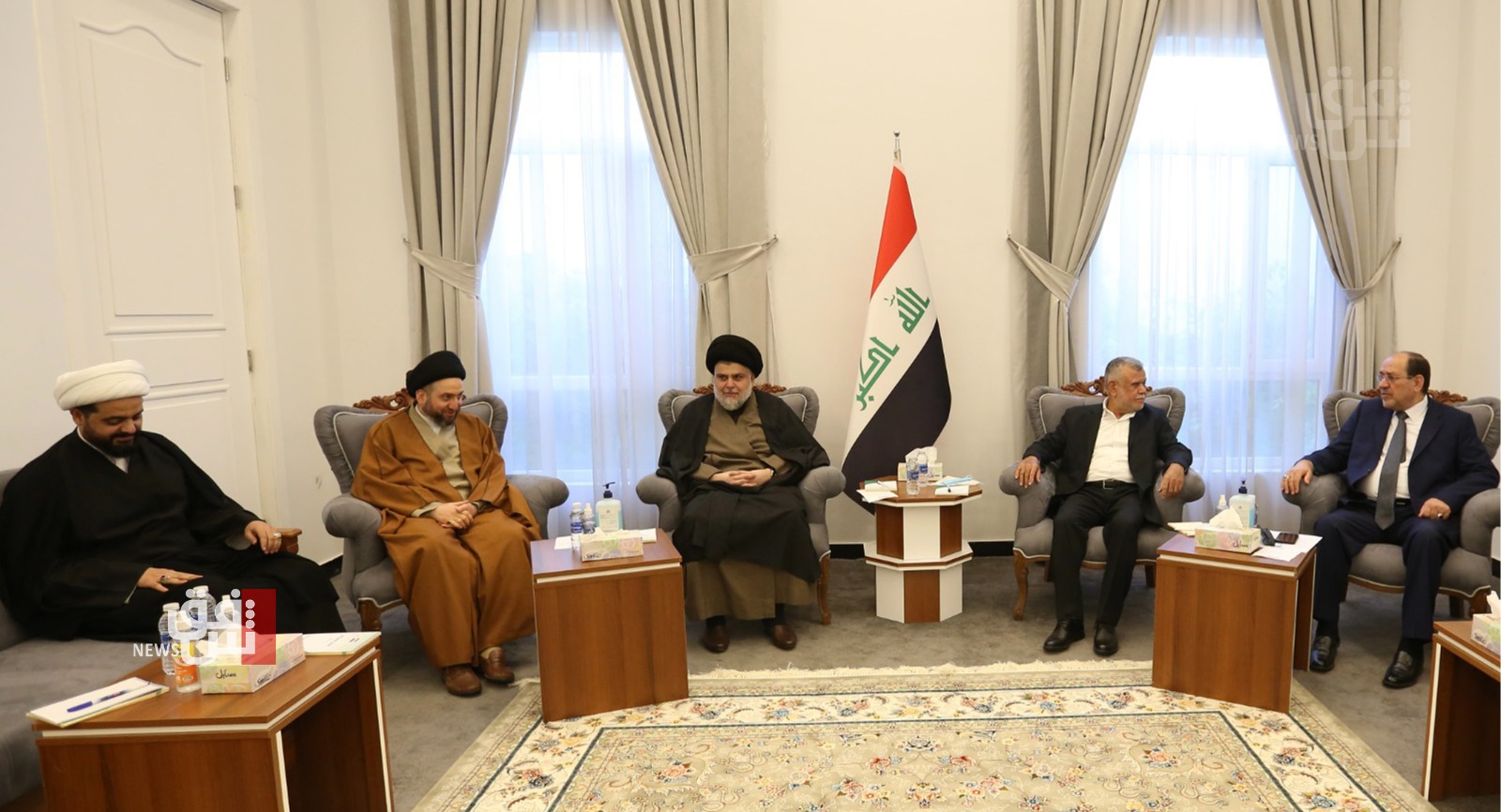 politicsbreakingMuqtada al-Sadrcoordinating framework 2021-12-02 06:09A-AA+
Shafaq News/ The meeting of the comprehensive coordination framework of Shiite forces, with the leader of the Sadrist movement Muqtada al-Sadr, began on Thursday in the Iraqi capital, Baghdad, to discuss post-election options and ways to gather the Shiite house, before forming the next government.
The meeting was held at the home of Hadi al-Amiri, head of the State of Law coalition, Nuri al-Maliki, head of the Wisdom Movement Ammar al-Hakim, head of the Victory Coalition Haider al-Abadi, Secretary General of Asaib Qais Khazali, head of the Islamic Supreme Council Hammam Hammoudi, and head of the National Contract Alliance. Faleh Al Fayadh.
Al-Amiri's alliance suggested, earlier on Thursday, that the formation of the largest bloc that would result in the formation of the next federal government was likely, through an upcoming meeting that would bring together the Shiite coordination framework, with the leader of the Sadrist movement, Muqtada al-Sadr, in the Iraqi capital, Baghdad.
Hammam Hammoudi stressed the importance of the meetings of the Shiite house with all its components, and the dialogues that it is conducting today, and that the unity and stability of Iraq is part of the unity of the Shiite house and its ability to face challenges and correct the course.
The Electoral Commission announced the final polling results on Tuesday, November 30, as the Sadrist bloc topped the results with 73 seats, while the "Progress" coalition led by Muhammad al-Halbousi won 37 seats, and the State of Law coalition led by Nuri al-Maliki won 33 seats.
The Kurdistan Democratic Party won 31 seats, while the Al-Fateh Alliance led by the Secretary-General of Badr Organization Hadi al-Amiri and the Kurdistan Alliance won 17 seats.
The coordination framework of the Shiite forces, which includes the Al-Fateh Alliance under its umbrella, had announced its rejection of the announced results on Tuesday, because of what he said that the commission did not deal seriously with the appeals submitted, stressing its adherence to the lawsuit submitted before the Federal Court to cancel the elections.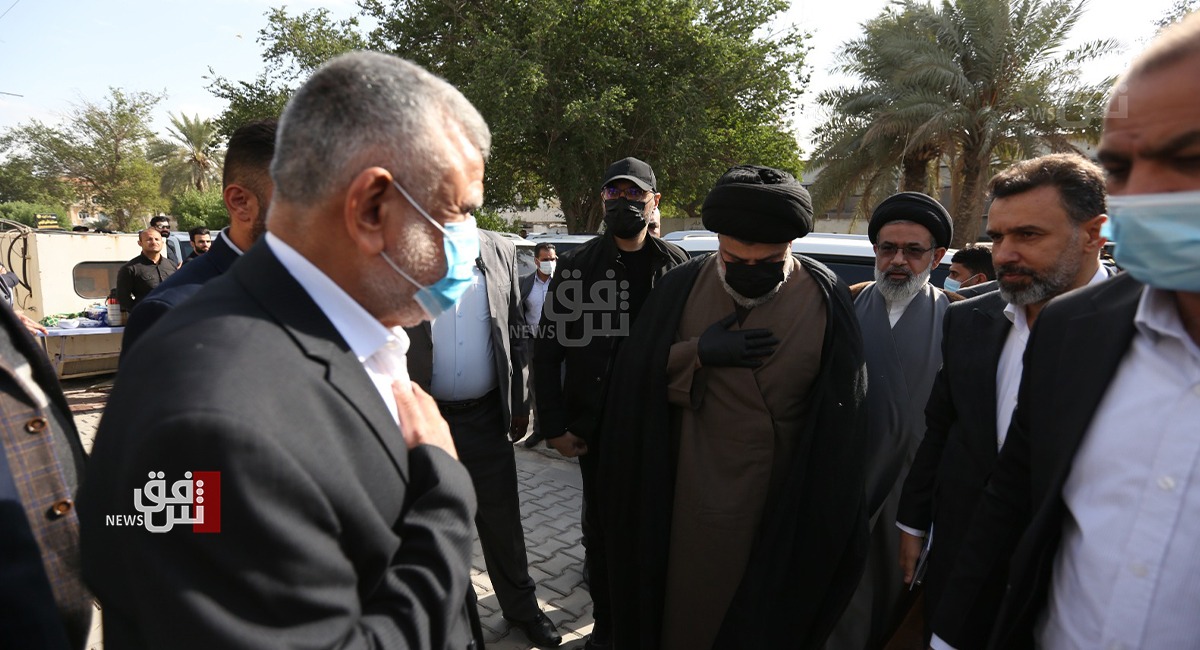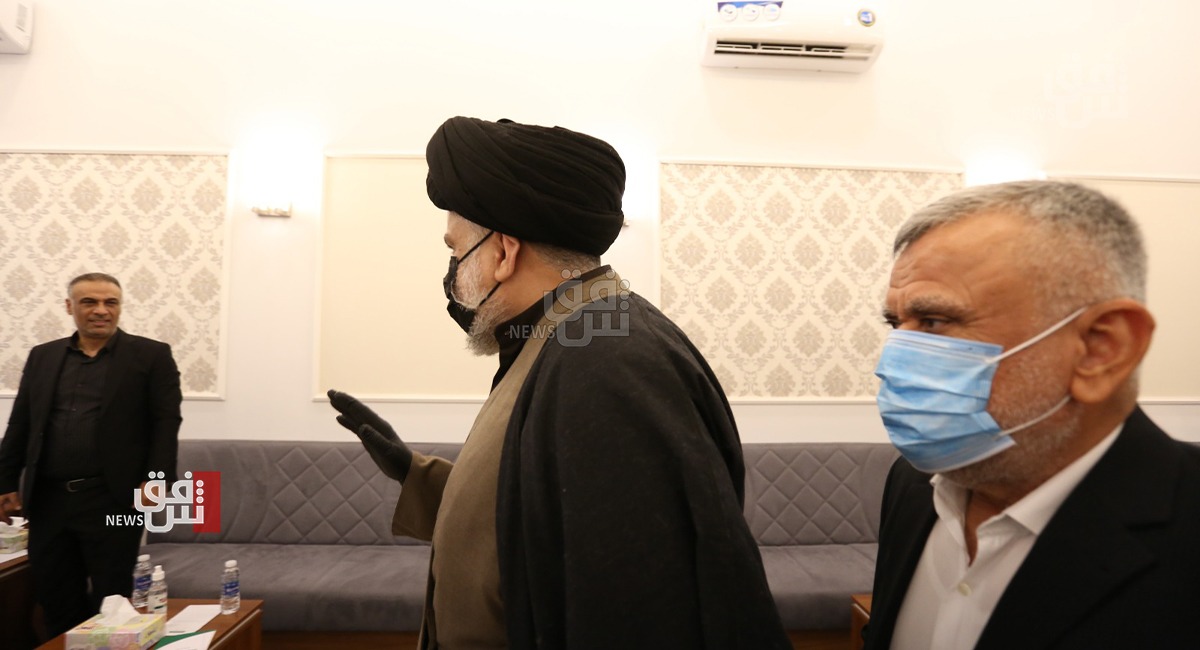 https://shafaq.com/ar/%D8%B3%DB%8C%D8%A7%D8%B3%D8%A9/%D8%A7%D9%86%D8%B7%D9%84%D8%A7%D9%82-%D8%A7%D8%AC%D8%AA%D9%85%D8%A7%D8%B9-%D8%A7%D9%84%D8%B5%D8%AF%D8%B1-%D9%85%D8%B9-%D8%A7%D9%84-%D8%B7%D8%A7%D8%B1-%D8%A7%D9%84%D8%AA%D9%86%D8%B3%D9%8A%D9%82%D9%8A-%D8%A8%D8%A8%D8%BA%D8%AF%D8%A7%D8%AF-%D8%A8%D9%85%D8%B4%D8%A7%D8%B1%D9%83%D8%A9-%D8%A7%D9%84%D8%B2%D8%B9%D8%A7%D9%85%D8%A7%D8%AA-%D8%A7%D9%84%D8%B4%D9%8A%D8%B9%D9%8A%D8%A9