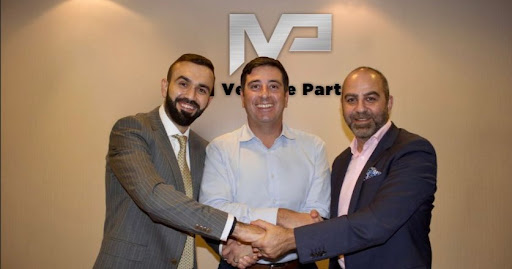 economyIraqbreakinginvestment fundStartups 2021-11-04 07:51A-AA+
Shafaq News/ "My Startup World", an English magazine specialized in business and Middle Eastern markets, stated that three companies have cooperated to establish a new investment fund in Iraq under the name "Iraq Project Partners (IVP)", with the aim of encouraging startups to work.
According to news published by the site and translated by Shafak News Agency; Omar Al-Handal (Al-Mahatta), Bassam Falah (Inovest Middle East, Rowad Iraq) and Muhammad Al-Khudairi (Iraq Tech Ventures) collaborated together to form the New Iraqi Fund.
The site explained that the "Iraq Project Partners" fund plans to invest in emerging companies from the early stages of their establishment to the later stages of their growth, and aims to focus on innovation and the knowledge economy in Iraq, across many industries.
The report quoted Al-Khudairi expressing his enthusiasm because the fund "comes at the right time," explaining that "there are many talented Iraqi entrepreneurs who need capital, with few sources of funding available to them."
For his part, Bassam Falah said; The added value that each of the IVP partners brings is a "unique proposal that will meet the current urgent needs of the Iraqi startup ecosystem."
As for Omar Al-Handal, he expressed his confidence in the capabilities of Iraqi start-up companies, explaining that the fund will be the backbone of all upcoming entrepreneurship opportunities in Iraq.
bitter melon added; "We hope to shed more light on the unique startups that Iraq offers to potential investors."
The site noted that "Iraq Project Partners" boast some of the leading names in startup companies in Iraq, after they participated in what the site described as "the largest fundraising deals in Iraq to date," adding that they "were also an interconnected part of using their institutions to help in Create deal flow and develop competencies.
https://shafaq.com/ar/%D8%A7%D9%82%D8%AA%D8%B5%D9%80%D8%A7%D8%AF/%D8%B5%D9%86%D8%AF%D9%88%D9%82-%D8%A7%D8%B3%D8%AA%D8%AB%D9%85%D8%A7%D8%B1%D9%8A-%D8%AC%D8%AF%D9%8A%D8%AF-%D9%81%D9%8A-%D8%A7%D9%84%D8%B9%D8%B1%D8%A7%D9%82-%D9%84%D8%AA%D8%B4%D8%AC%D9%8A%D8%B9-%D8%A7%D9%84%D8%B4%D8%B1%D9%83%D8%A7%D8%AA-%D8%A7%D9%84%D9%86%D8%A7%D8%B4-%D8%A9