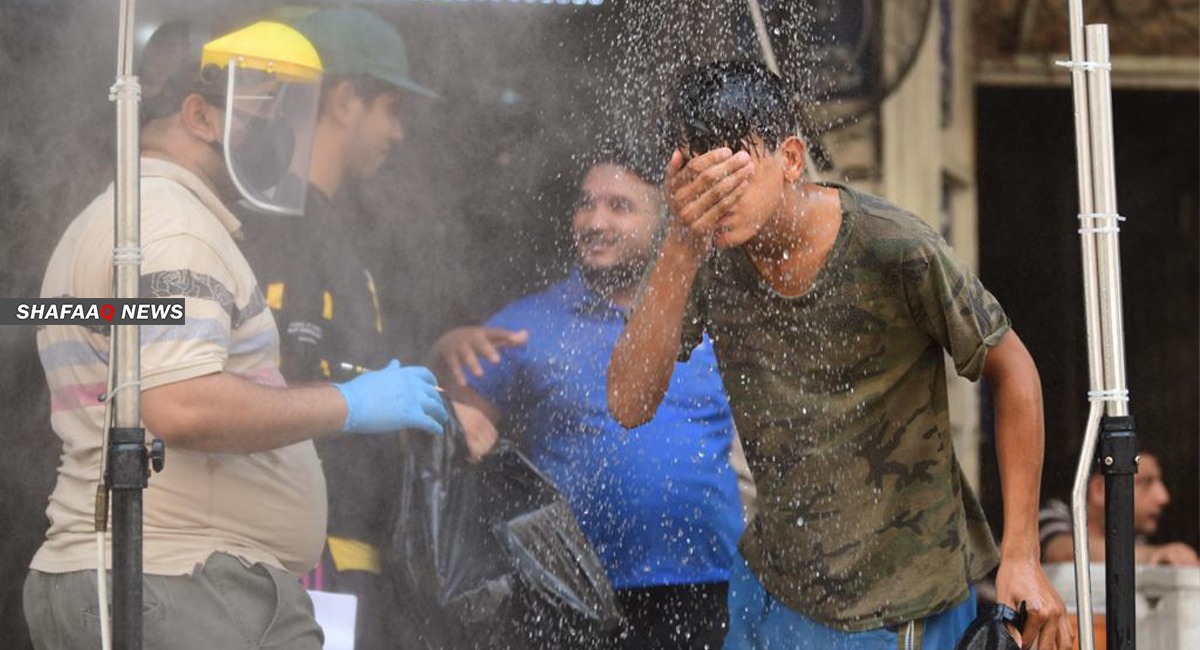 communityIraqClimate changeParis Agreement 2021-11-02 15:52A-AA+
Shafaq News/ A government source said that Iraq officially joined, on Tuesday, the Paris Agreement on Climate Change.
The source told Shafaq News Agency, "Iraq officially joined the Paris Agreement on Climate Change, and deposited the instrument of accession."
The Paris Agreement is the first international agreement to combat climate change in the world, which aims to avoid dangerously high temperatures.
194 countries signed the Paris Climate Agreement, which was adopted in Paris at the conclusion of the climate summit on 12 December 2015.
The Paris Agreement aims to significantly reduce global greenhouse gas emissions, limit the global temperature increase in this century to less than two degrees Celsius, and intensify efforts to reduce it to 1.5 degrees Celsius.
This imposes a severe reduction in greenhouse gas emissions by taking measures to reduce energy consumption, investing in alternative energies and reforestation.
Many countries, especially those on islands that are threatened by sea level rise, assert that they will be in danger if the global temperature rise exceeds 1.5 degrees Celsius.
One of the most important measures of the agreement is to put in place a mechanism for a five-year review of the national pledges, which remain optional. The first mandatory review will take place in 2025 and subsequent reviews should see "progress".
The agreement also contained a clause stipulating reducing the intensity of greenhouse gas emissions by reducing energy consumption, investing in alternative energies and reforestation.
It requires developed countries to make greater contributions to reducing emissions, while developing countries must "continue to improve their efforts" to address global warming "in light of their national conditions."
The agreement requires rich countries to provide $100 billion annually, starting in 2020, to developing and poor countries, to help them finance the choice of alternative energies and renewable energy.
The developing countries also demanded in the text of the agreement that the amount of 100 billion dollars annually is only a "minimum."
A new goal will be proposed in 2025, and developed countries refuse to pay aid alone, and demand that countries such as China, South Korea, Singapore and the oil-rich countries contribute.
https://shafaq.com/ar/%D9%85%D8%AC%D8%AA%D9%80%D9%85%D8%B9/%D9%88%D8%AB%D9%8A%D9%82%D8%A9-%D8%A7%D9%84%D8%B9%D8%B1%D8%A7%D9%82-%D9%8A%D9%86%D8%B6%D9%85-%D8%B1%D8%B3%D9%85%D9%8A%D8%A7-%D9%84%D8%A7%D8%AA%D9%81%D8%A7%D9%82-%D8%A8%D8%A7%D8%B1%D9%8A%D8%B3