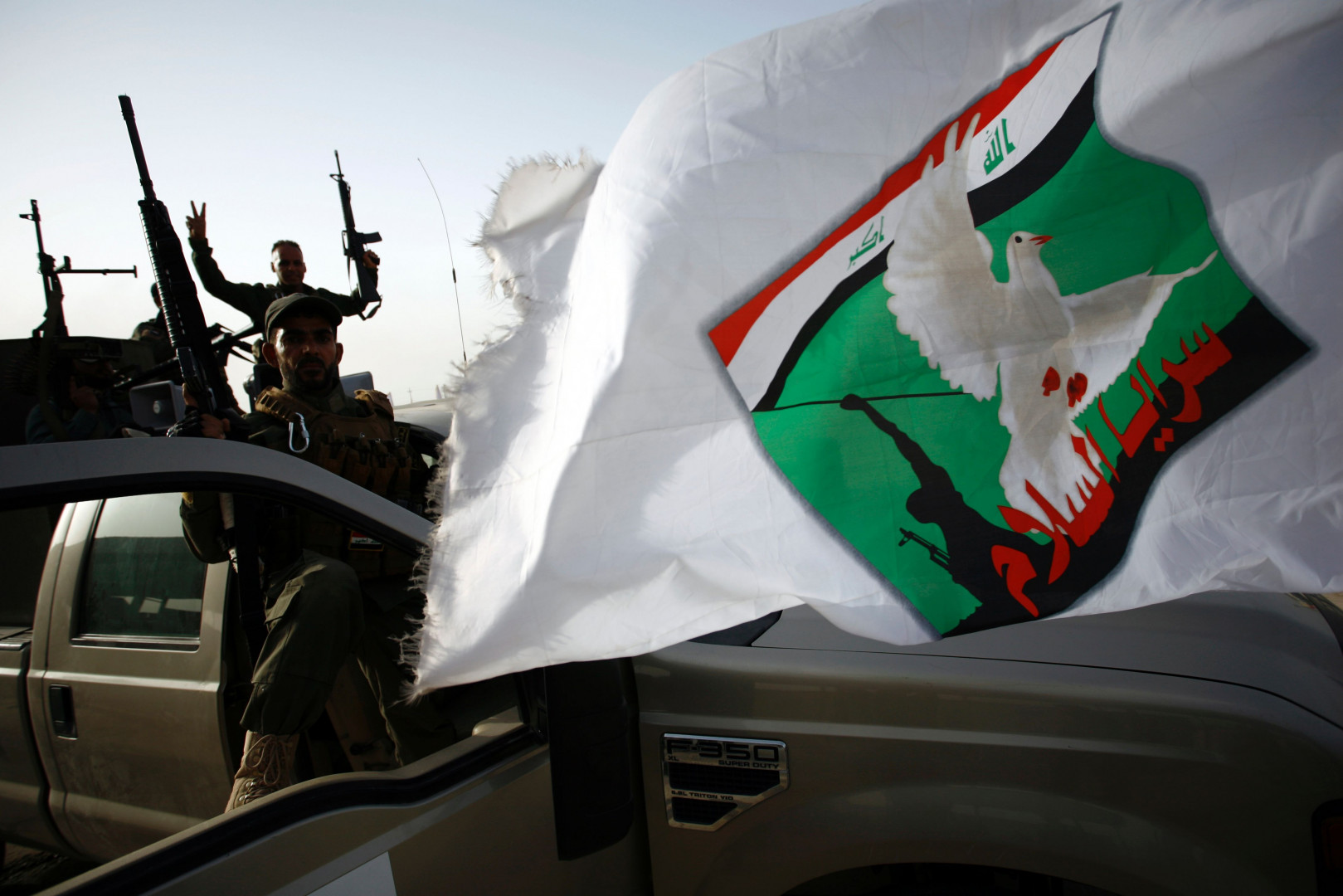 politicsbreakingMuqtada al-SadrSaraya Al Salam 2021-10-29 14:39A-AA+
Shafaq News/ The leader of the Sadrist movement, Muqtada al-Sadr, announced on Friday the closure of the headquarters of his military chapter known as "Saraya al-Salam" in the country's governorates, with the exception of 4 of them.
Al-Sadr said in a statement received by Shafaq News Agency, that he decided, as a first step, to close all the headquarters of Saraya al-Salam, except for the governorates of Najaf, Karbala, Salah al-Din (Samarra) and the capital, Baghdad.
He added that "it is forbidden to any headquarters or carry weapons in other than these provinces, but also in the holy provinces (Karbala and Najaf) except in coordination with the security forces."
Al-Sadr explained that this step comes as a gesture of "goodwill" and "to be a lesson in politics on the one hand and the administration of the state on the other, and in defense of what some people circulate about me that I run the state and establish people through militias."
Saraya al-Salam is the military wing of the Sadrist movement led by al-Sadr, which led the recent early parliamentary elections after his bloc won 73 seats, and aspires to take over his movement as prime minister of the next government.
https://shafaq.com/ar/%D8%B3%DB%8C%D8%A7%D8%B3%D8%A9/%D9%81%D9%8A-%D8%A8%D8%A7%D8%B1%D8%AF%D8%A9-%D8%AD%D8%B3%D9%86-%D9%86%D9%8A%D8%A9-%D8%A7%D9%84%D8%B5%D8%AF%D8%B1-%D9%8A%D8%BA%D9%84%D9%82-%D9%85%D9%82%D8%B1%D8%A7%D8%AA-%D8%B3%D8%B1%D8%A7%D9%8A%D8%A7-%D8%A7%D9%84%D8%B3%D9%84%D8%A7%D9%85-%D8%A8%D8%A7%D8%B3%D8%AA%D8%AB%D9%86%D8%A7-4-%D9%85%D8%AD%D8%A7%D9%81%D8%B8%D8%A7%D8%AA