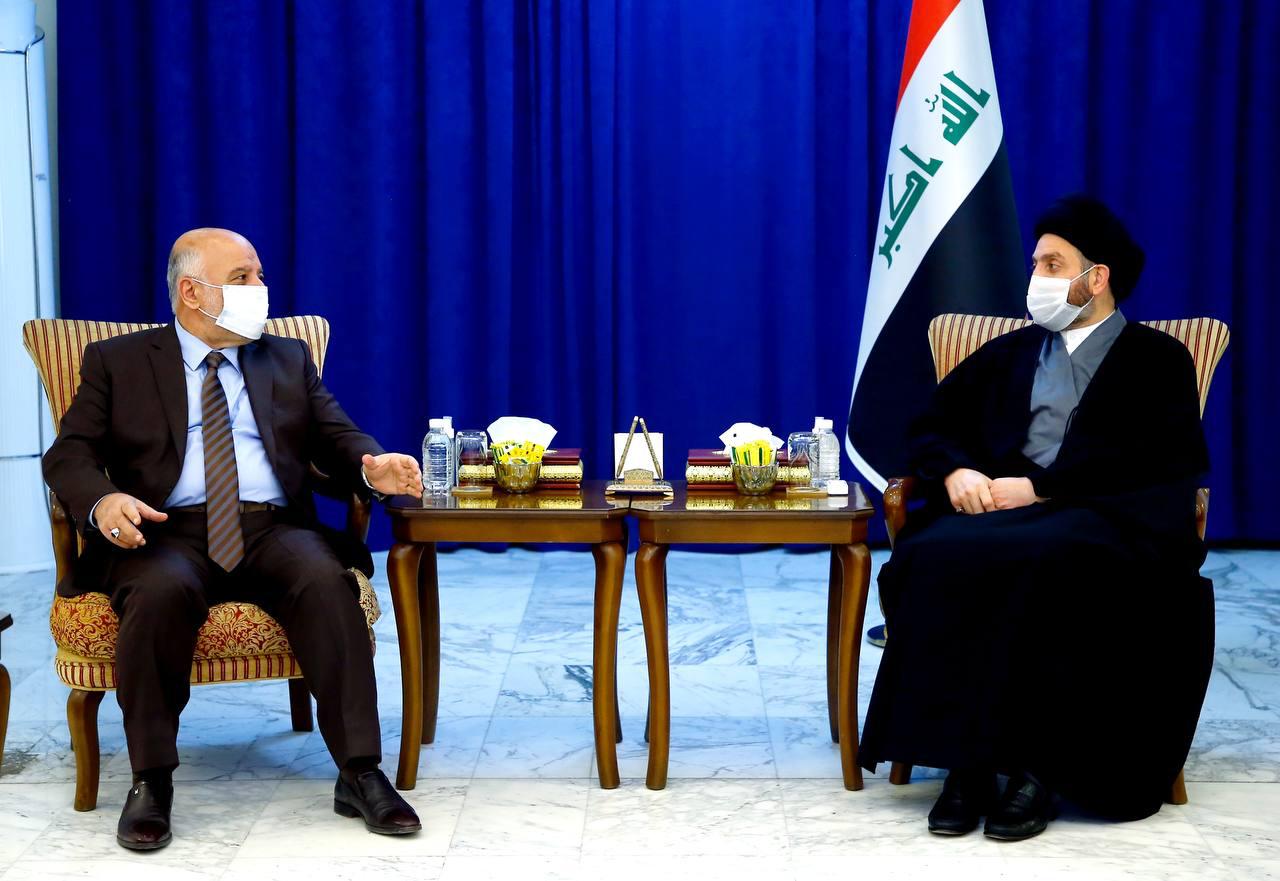 politicsbreakingHaider Al-AbadiAmmar al-HakimShiite coordination framework 2021-10-25 06:26A-AA+
Shafaq News/ The sharpness of the dispute between the leader of the Wisdom Movement Ammar al-Hakim and former Prime Minister Haider al-Abadi caused them not to attend the meeting of the coordination framework, at a time when sources from within the Shiite (coordinating framework) denied the news that spoke about the latter's rift over the division of its parties between a supporter of restoring confidence in the Prime Minister Former Nuri al-Maliki to form the next government, and others reject it.
And the leaks talked about the cracking of the coordination framework due to the lack of everyone's support to restore confidence in former Prime Minister Nuri al-Maliki to return again to the premiership.
The source explained in an interview with Shafak News Agency; "The meeting of the forces and blocs rejecting the election results, which was held in al-Maliki's office, was attended by all parties skeptical of the preliminary results announced by the commission, except for the National Forces Alliance led by Ammar al-Hakim." and between the source; The reasons for not attending (Al-Hakim and Al-Abadi) are due to the existence of a dispute between them over the mechanism for distributing the candidates of both lists, which caused the loss or scattering of the votes of their voters.
The source indicated; He pointed out that "the absence of one or two parties from the meeting, which came out with expected recommendations, does not affect and does not give negative messages about the unity of the coordinating framework."
On the possibility of al-Maliki's return to power, the source revealed that "all political forces and parties have received an important message from (Najaf) that no party can form the next government alone, just as it is not possible for those who were in power to return again under any circumstances, meaning that they were cut off. The way is on the promoters or those seeking to restore confidence in the heads of previous governments."
The source added; "The actors or parties that control the political scene in Iraq are still holding the threads of the movements of the future scene, and any talk outside that context is not applicable on the ground, referring to the difficulty of the Sadrists forming the government without the approval of (America and Iran)."
https://shafaq.com/ar/%D8%B3%DB%8C%D8%A7%D8%B3%D8%A9/%D8%AE%D9%84%D8%A7%D9%81-%D8%A7%D9%84%D8%AD%D9%83%D9%8A%D9%85-%D9%88%D8%A7%D9%84%D8%B9%D8%A8%D8%A7%D8%AF%D9%8A-%D9%8A%D8%B4%D8%B1%D8%AE-%D8%A7%D9%84-%D8%B7%D8%A7%D8%B1-%D8%A7%D9%84%D8%AA%D9%86%D8%B3%D9%8A%D9%82%D9%8A-%D9%88%D8%A7%D9%84%D9%86%D8%AC%D9%81-%D8%AA%D9%85%D9%86%D8%B9-%D8%B9%D9%88%D8%AF%D8%A9-%D8%A7%D9%84%D9%85%D8%A7%D9%84%D9%83%D9%8A-%D8%A8%D9%80-%D8%B1%D8%B3%D8%A7%D9%84%D8%A9