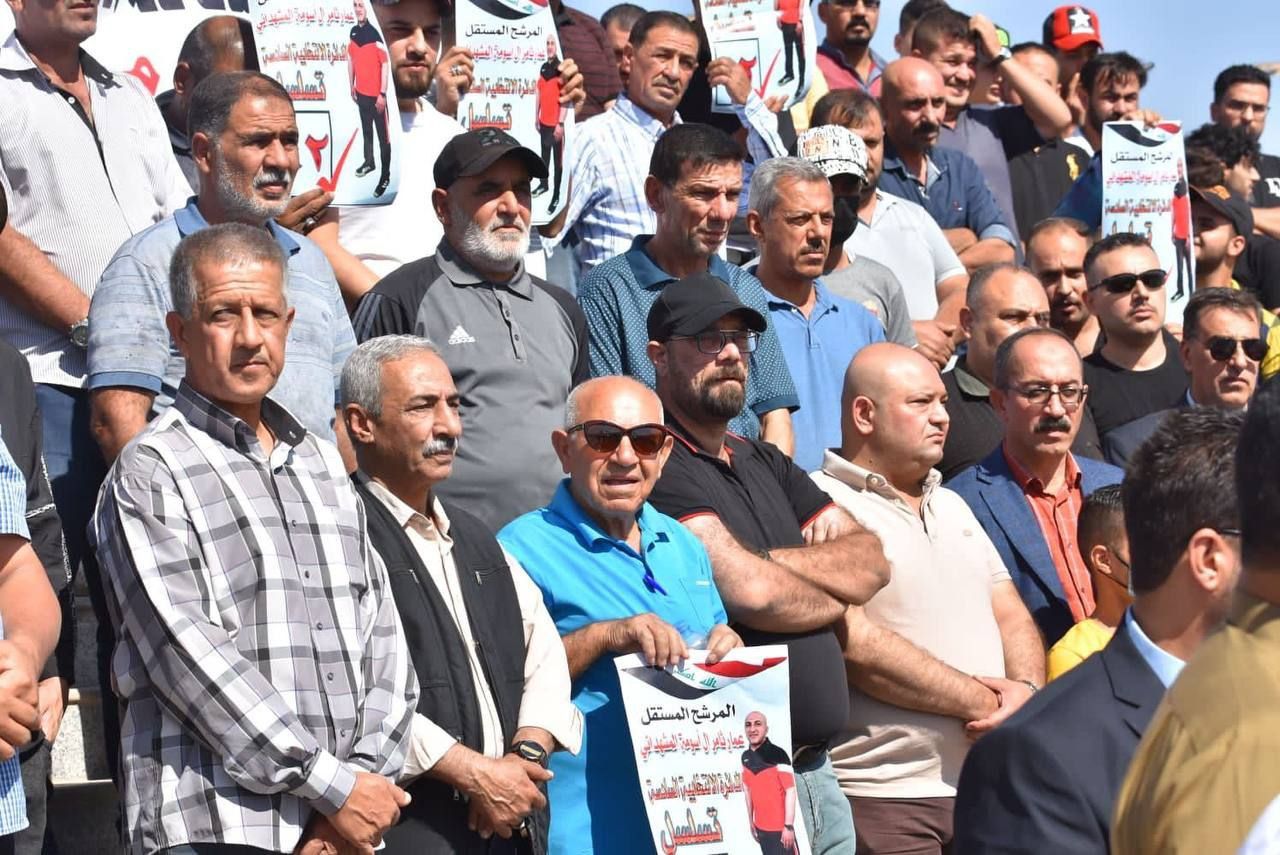 politicsbreakingdemonstrationsElection resultsShiite blocscoordinating framework 2021-10-17 08:07A-AA+
Shafaq News/ Dozens of demonstrators went out on Sunday, in areas north of Baghdad and two provinces in southern Iraq, to protest against the election results announced by the commission yesterday, Saturday.
Multiple sources told Shafak News Agency; Dozens of demonstrators affiliated with the Shiite blocs that lost in the elections cut a highway linking Baghdad with the northern provinces.
The sources added; A number of demonstrators in Wasit province blocked a road with burning tires north of the city of Kut.
In Basra, the sources indicated that a number of protesters blocked public roads in the center of the province, which obstructed traffic.
According to eyewitnesses, the first protests started in the districts and districts of Basra Governorate "in the south" to extend to the areas north of (Al-Hurriya) and in the Al-Hussainiya area, east of the capital.
Hossam Al-Amri, one of the activists in the Coordination Framework protests, told Shafak News Agency; "The protests will continue and may turn into peaceful sit-ins that will not end until our demands for a recount of all stations or the re-election are achieved.
The General Authority of the Wisdom Movement led by Ammar al-Hakim confirmed earlier on Sunday that the masses of the blocs affiliated with the Shiite coordination framework will launch mass demonstrations in Baghdad to demand the government to cancel the election results.
The Coordination of the Armed Factions threatened to resort to fighting if the demonstrators who reject the election results are harmed.
https://shafaq.com/ar/%D8%B3%DB%8C%D8%A7%D8%B3%D8%A9/%D8%A7%D9%84%D8%B9%D8%B4%D8%B1%D8%A7%D8%AA-%D9%85%D9%86-%D8%A7%D9%86%D8%B5%D8%A7%D8%B1-%D8%A7%D9%84%D9%83%D8%AA%D9%84%D8%A9-%D8%A7%D9%84%D8%B4%D9%8A%D8%B9%D9%8A%D8%A9-%D8%A7%D9%84%D8%AE%D8%A7%D8%B3%D8%B1%D8%A9-%D9%8A%D8%AA%D8%B8%D8%A7%D9%87%D8%B1%D9%88%D9%86-%D9%81%D9%8A-3-%D9%85%D8%AD%D8%A7%D9%81%D8%B8%D8%A7%D8%AA