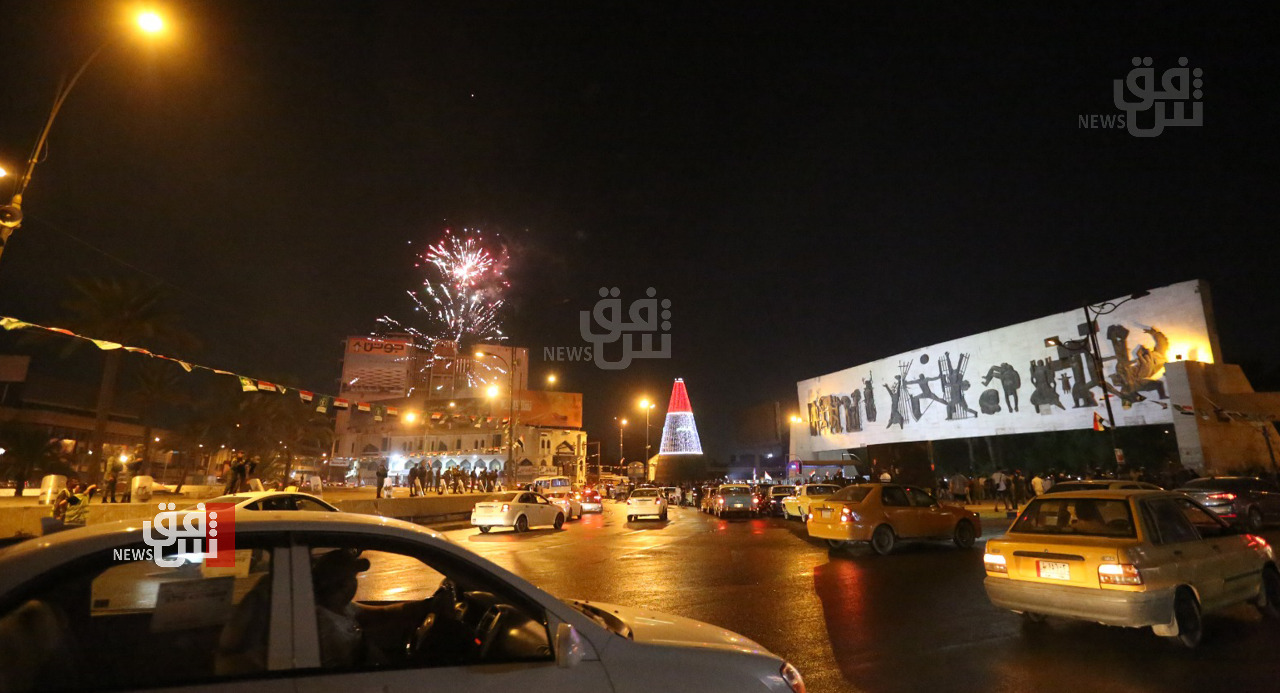 politicsBaghdadfireworksNational dayTahrir SquareBaghdad Municipality 2021-10-03 14:57A-AA+
Shafaq News / The Baghdad Municipality organized, on Sunday evening, large celebrations in Tahrir Square in the center of the capital, on the occasion of the Iraqi National Day, which included launching fireworks and distributing Iraqi flags among citizens.
And the third of October is the anniversary of Iraqi independence in 1932, as well as the day of recognition of Iraq's sovereignty in international forums and taking its place as a fully qualified member of the League of Nations.
The Baghdad and Erbil governments announced, two days ago, the suspension of official working hours on Sunday, to celebrate this occasion.
The second part of the celebration, next to Tahrir Square, was scheduled to be witnessed in the Al-Harithiya area in Baghdad, but it was canceled as a result of the burning of a palm tree due to fireworks.
https://shafaq.com/ar/%D8%B3%DB%8C%D8%A7%D8%B3%D8%A9/%D8%B3%D8%A7%D8%AD%D8%A9-%D8%A7%D9%84%D8%AA%D8%AD%D8%B1%D9%8A%D8%B1-%D8%AA%D8%B6%D9%8A-%D8%B3%D9%85%D8%A7-%D8%A8%D8%BA%D8%AF%D8%A7%D8%AF-%D9%81%D9%8A-%D9%8A%D9%88%D9%85-%D8%A7%D9%84%D8%B3%D9%8A%D8%A7%D8%AF%D8%A9-%D8%B5%D9%88%D8%B1