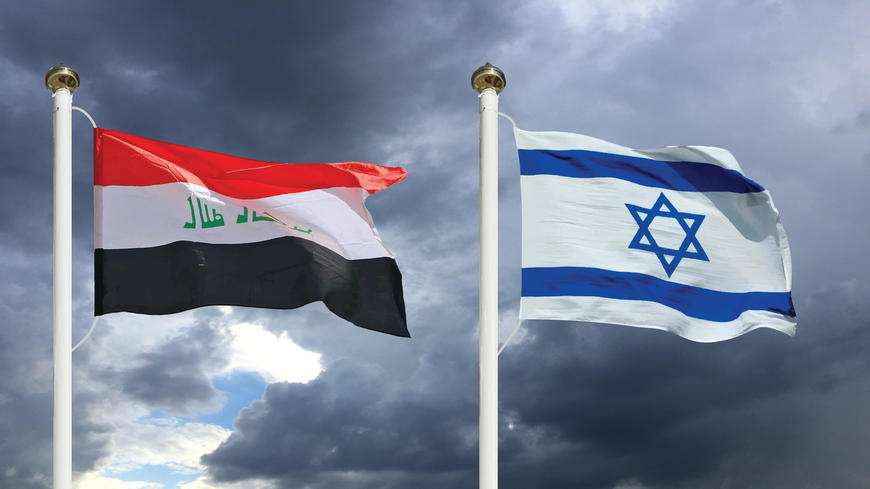 politicsIraqIsraelnormalizationgathering 2021-09-25 06:48A-AA+
Shafaq News/ An Iraqi gathering of hundreds of personalities from the Sunni and Shiite sects has been announced calling for the normalization of relations between Iraq and Israel publicly, in an event that is the first of its kind, as similar calls were individual or not publicly announced.
According to the statement issued by the assembly, it includes more than 300 Iraqis from Baghdad, Mosul, Anbar, Babil, Salah al-Din and Diyala, calling on Iraq in general to enter into relations with Israel and its people through the Ibrahim agreements, similar to the Arab countries that have been normalized.
The statement said: We are a gathering of Sunnis and Shiites that includes members of the (Sunni) Awakening of the Sons of Iraq movement, as well as intellectuals, tribal sheikhs and youth activists from the 2019-21 protest movement. Some of us have faced ISIS and al-Qaeda on the battlefield.
"We have shown in blood and tears for a long time that we oppose all extremists, whether they are Sunni jihadists or Shiite militias backed by Iran. We have also shown our patriotism," the statement said.
"We sacrificed lives for a united Iraq, and we aspire to achieve a federal system of government as stipulated in our nation's constitution," the statement continued.
A few hours after this statement was issued, the "Iraq Awakening" today Saturday distanced itself from supporting or joining this gathering.
The head of the Iraq Awakening Conference, Ahmed Abu Risha, said in a statement today, "Unfortunately, we have heard that some advocates of affiliation with certain components and descriptions are false and slanderous.
He added, "From here and from the height of moral commitment and responsibility, we announce that they do not represent anyone, and they are not allowed to exploit a tribal or regional character to talk about a position they are far from delving into."
In turn, Ammar Tohme, "head of the National Approach" bloc, which represents Muhammad al-Yaqoubi's authority in Najaf, expressed in a statement his condemnation and "strongly" rejection of the invitation of this gathering, calling for "prosecuting the voices professing normalization with" Israel.
Tohme said that "Iraqi law criminalizes these treacherous actions against the constants of the Iraqis and denying the grievances of the Palestinian people tested by the terrorist policies of the Zionist entity and contrasting with the historical positions of the Iraqis in support of the Palestinian cause and perpetuating the momentum of its people's revolution in combating and combating Zionist arrogance and its extreme criminality," as he put it.
The head of the bloc called on "the Iraqi government, parliament, national political forces, social activities and Arab clans to take a united and courageous voice in denouncing and rejecting these malicious plans aimed at diluting the nation's immunity and immunity against" Israel. "In order to deter these and others and block the way for these extraneous sabotage projects (..)."
As for "Israel in Arabic", a site on the social networking platforms on "Twitter" affiliated with the Israeli Foreign Ministry commented, "Dozens of tribal leaders and senior Iraqi officials gathered in the city of Erbil and called for direct contact with Israel."
And the site added, "Our goal is to expand the Abrahamic agreements. The event in Iraq inspires hope, wherever they reach us, we will do our best to return."
https://shafaq.com/ar/%D8%B3%DB%8C%D8%A7%D8%B3%D8%A9/%D8%AA%D8%AC%D9%85%D8%B9-%D9%84%D9%84%D8%B3%D9%86%D8%A9-%D9%88%D8%A7%D9%84%D8%B4%D9%8A%D8%B9%D8%A9-%D8%A7%D9%84%D8%B9%D8%B1%D8%A7%D9%82%D9%8A%D9%8A%D9%86-%D9%8A-%D9%8A%D8%AF-%D8%A7%D9%84%D8%AA%D8%B7%D8%A8%D9%8A%D8%B9-%D9%85%D8%B9-%D8%B3%D8%B1%D8%A7-%D9%8A%D9%84-%D9%8A%D9%84%D8%A7%D9%82%D9%8A-%D9%86-%D9%8A%D8%A7-%D9%88%D8%B1%D9%81%D8%B6%D8%A7-%D8%B4%D8%AF%D9%8A%D8%AF%D8%A7