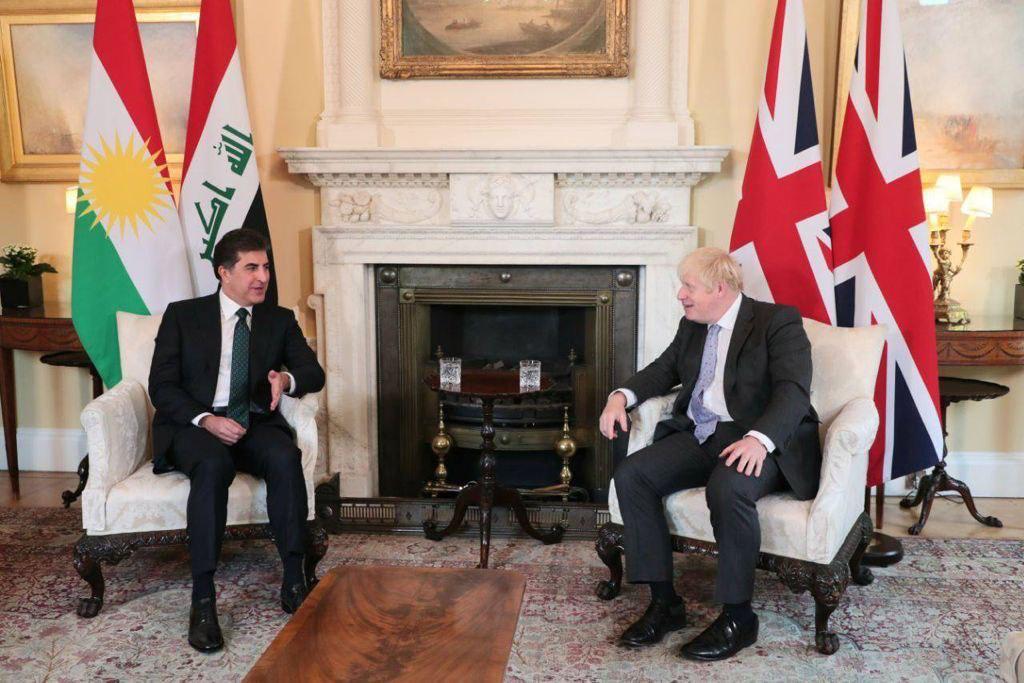 KurdistanbreakingBritainKurdistan Region PresidentNechirvan BarzaniBoris Johnson 2021-09-17 06:08A-AA+
Shafaq News/ British Prime Minister Boris Johnson received, on Friday, the President of Kurdistan Region, Nechirvan Barzani, who is on a visit to the capital, London.
He met the President of the Territory, during his visit, which began yesterday, the Ministers of Foreign Affairs, Dominic Raab and Defense, Ben Wallace, and other British officials.
During his meeting with British officials, Barzani discussed strengthening relations and expanding areas of cooperation and partnership between Iraq and the Kurdistan Region on the one hand, and the United Kingdom on the other hand, in addition to the war on terrorism, security and stability in Iraq and the region in general.
The first visit of Nechirvan Barzani to Britain was in May 2014, when he was the prime minister of the region, during which he met with a number of officials.
He also met Boris Johnson in Erbil in 2015.
Britain has a consulate in the Kurdistan Region, and a number of British soldiers are present in Region N within the framework of the international coalition to eliminate ISIS, of which the United Kingdom is a major member.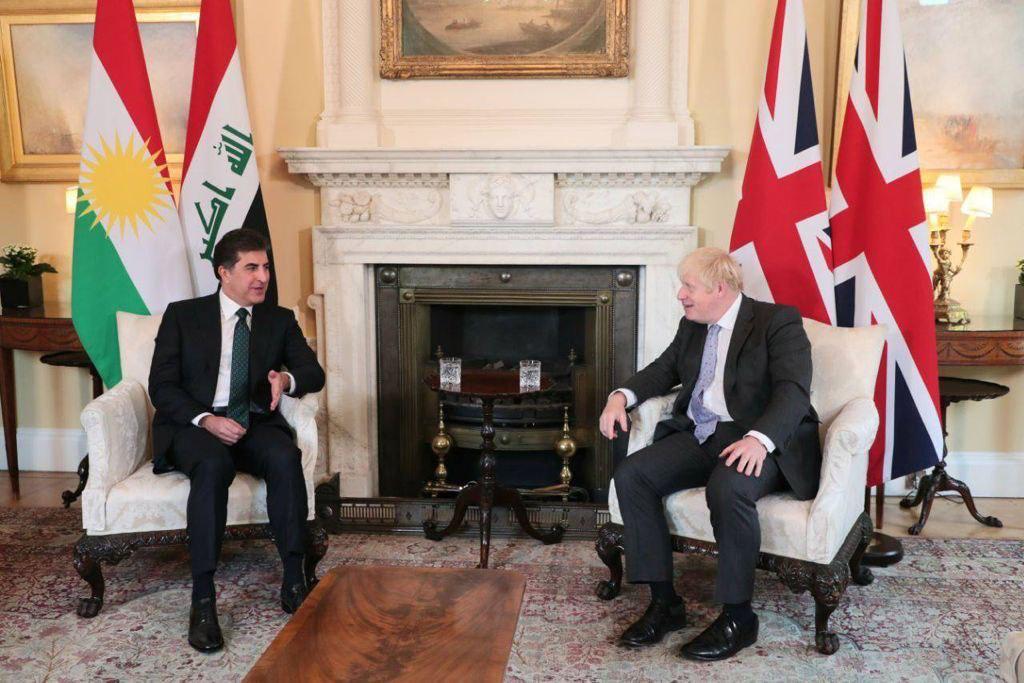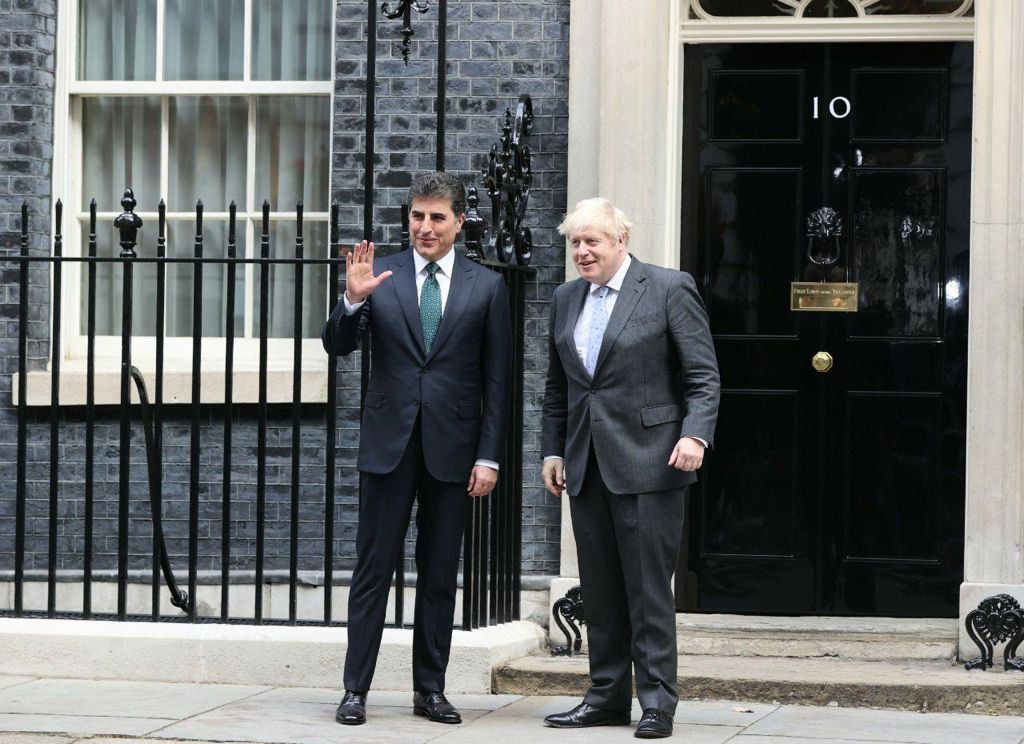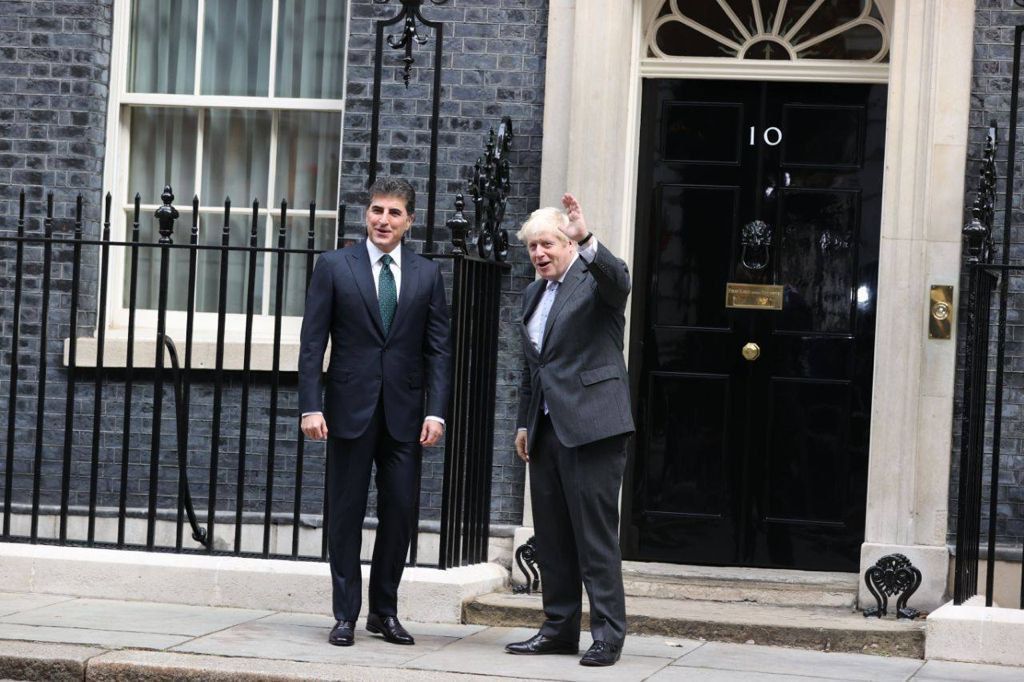 https://shafaq.com/ar/%D9%83%D9%88%D8%B1%D8%AF%D8%B3%D9%80%D9%80%D8%AA%D8%A7%D9%86%D9%8A%D8%A7%D8%AA/%D8%B1-%D9%8A%D8%B3-%D9%82%D9%84%D9%8A%D9%85-%D9%83%D9%88%D8%B1%D8%AF%D8%B3%D8%AA%D8%A7%D9%86-%D9%8A%D9%84%D8%AA%D9%82%D9%8A-%D8%B1-%D9%8A%D8%B3-%D8%A7%D9%84%D9%88%D8%B2%D8%B1%D8%A7-%D8%A7%D9%84%D8%A8%D8%B1%D9%8A%D8%B7%D8%A7%D9%86%D9%8A-%D9%81%D9%8A-%D9%84%D9%86%D8%AF%D9%86