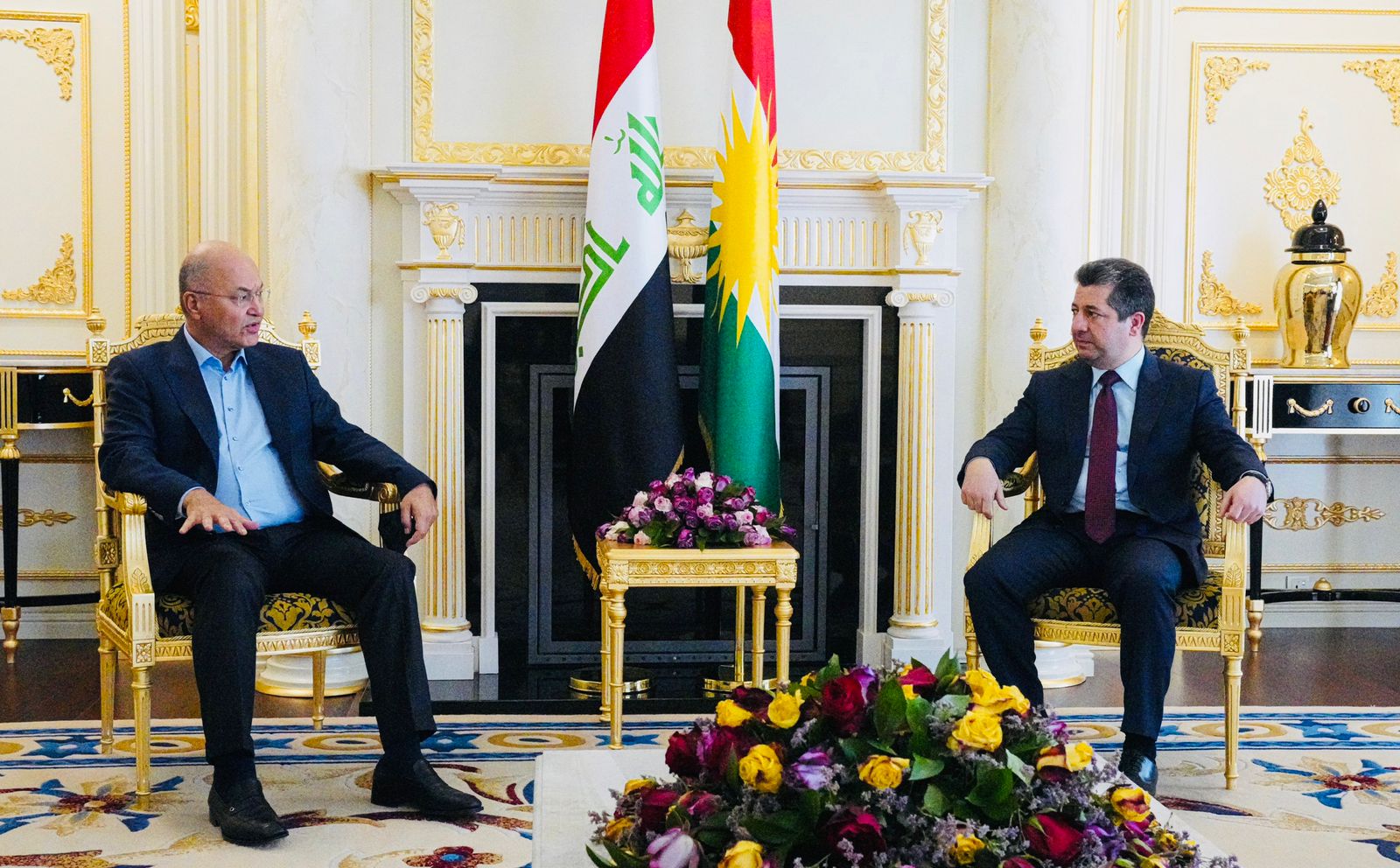 politicsMasrour BarzaniBarham Saleh 2021-09-17 07:04A-AA+
Shafaq News/ The Prime Minister of Kurdistan Regional Government, Masrour Barzani, received today, Friday, the President of the Republic of Iraq, Barham Salih.
During the meeting, the latest developments and developments in the situation in Iraq and the region were discussed, and the need to resolve outstanding problems between the federal government and the Kurdistan Region under the constitution was also emphasized, according to a statement by the regional government.
In another context of the meeting, they discussed the upcoming Iraqi elections, emphasizing that they should be free and fair, guarantee the rights and aspirations of all Iraqi components, and contribute to achieving security and stability in Iraq.
https://shafaq.com/ar/%D8%B3%DB%8C%D8%A7%D8%B3%D8%A9/%D9%85%D8%A8%D8%A7%D8%AD%D8%AB%D8%A7%D8%AA-%D8%A8%D9%8A%D9%86-%D8%B1-%D9%8A%D8%B3-%D8%A7%D9%84%D8%AC%D9%85%D9%87%D9%88%D8%B1%D9%8A%D8%A9-%D9%88%D8%B1-%D9%8A%D8%B3-%D8%AD%D9%83%D9%88%D9%85%D8%A9-%D8%A7%D9%82%D9%84%D9%8A%D9%85-%D9%83%D9%88%D8%B1%D8%AF%D8%B3%D8%AA%D8%A7%D9%86