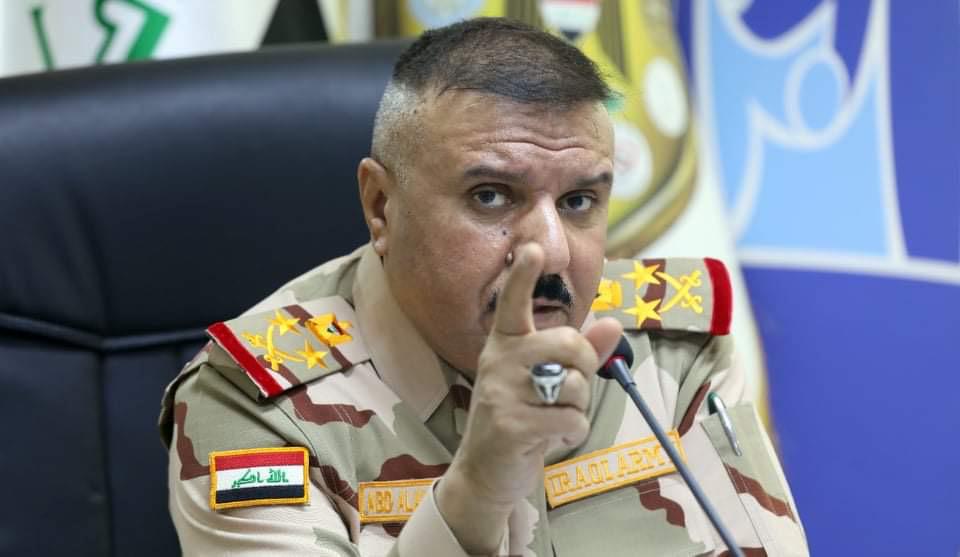 politicsbreakingjoint operationsAl-Kazemielection campaigns 2021-09-12 15:30A-AA+
Shafaq News/ The Deputy Commander of Joint Operations, Lieutenant-General Abdul Amir Al-Shammari revealed that the Commander-in-Chief of the Armed Forces directed the detention of a number of officers.
Al-Shammari said in an interview with Shafaq News Agency, that this directive came against the background of the indicator accompanying them to candidates for the elections in their propaganda campaigns in different regions.
Al-Shammari indicated that this measure comes as part of efforts to put the military system away from the political movement in the country.
The deputy commander of the joint operations added that the plan to secure the elections guarantees the security of observers and media, stressing that the terrorist groups no longer pose a threat to the areas liberated from the control of terrorism.
https://shafaq.com/ar/%D8%B3%DB%8C%D8%A7%D8%B3%D8%A9/%D8%A7%D9%84%D8%B9%D9%85%D9%84%D9%8A%D8%A7%D8%AA-%D8%A7%D9%84%D9%85%D8%B4%D8%AA%D8%B1%D9%83%D8%A9-%D8%A7%D9%84%D9%82%D8%A7-%D8%AF-%D8%A7%D9%84%D8%B9%D8%A7%D9%85-%D9%8A%D9%88%D8%AC%D9%87-%D8%A8%D8%AD%D8%AC%D8%B2-%D8%B6%D8%A8%D8%A7%D8%B7-%D9%85%D8%B1%D8%A7%D9%81%D9%82%D9%8A%D9%86-%D9%84%D9%85%D8%B1%D8%B4%D8%AD%D9%8A%D9%86-%D9%81%D9%8A-%D8%A7%D9%84%D8%A7%D9%86%D8%AA%D8%AE%D8%A7%D8%A8%D8%A7%D8%AA