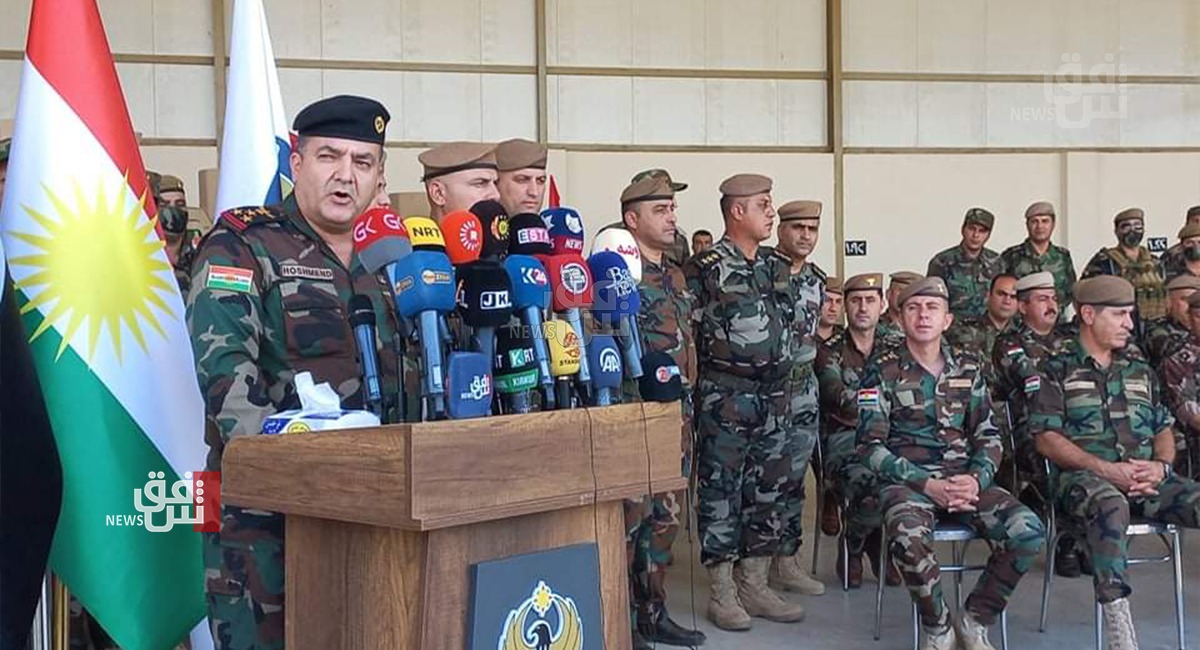 KurdistanPeshmergaInternational AllianceDeliverymilitary equipment 2021-09-08 06:38A-AA+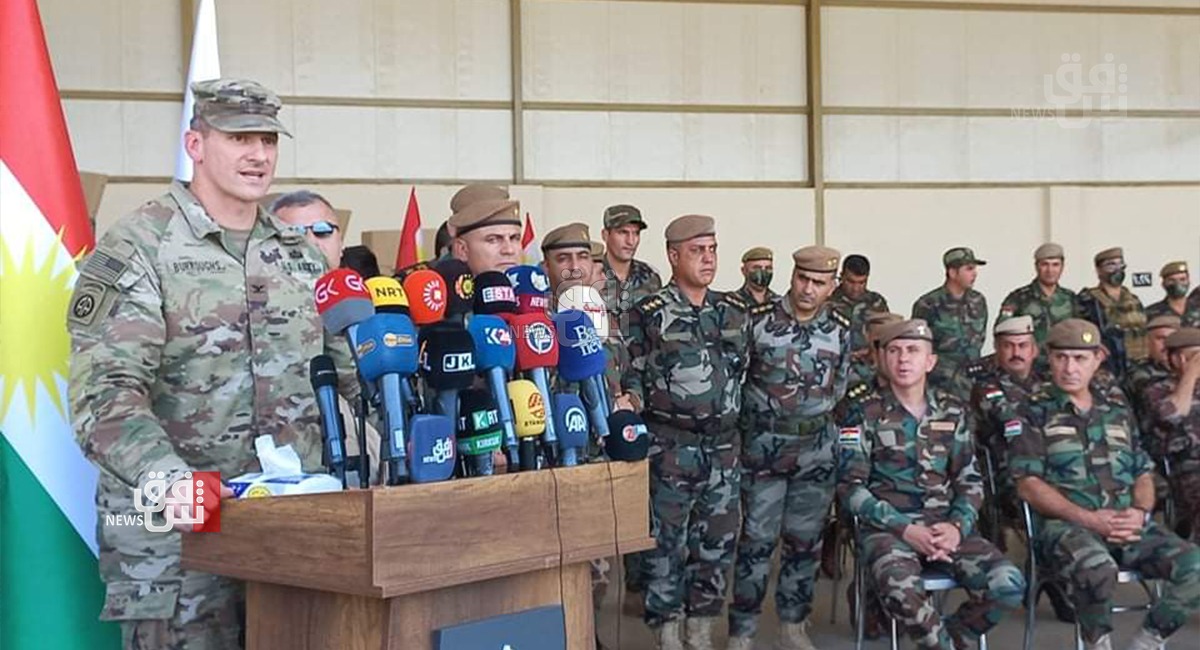 Shafaq News/ The international coalition against ISIS in Iraq and Syria, led by the United States of America, conducted today, Wednesday, in Erbil Governorate, the capital of Kurdistan Region, a ceremony to hand over military equipment and machinery to the Peshmerga forces.
On the sidelines of the ceremony, Brigadier General Hoshmand Haider, Deputy Chief of Staff of the Peshmerga, held a joint press conference with the coalition, in which he said: The equipment provided by the coalition consists of military vehicles such as Hummers and rescue vehicles, water and fuel tankers, bulldozers and small excavators.
The military spokesman described equipping the Peshmerga forces with this equipment as an "important step", saying that such assistance would raise, develop and develop the military and combat capabilities of the Peshmerga.
Brigadier General Haider also called on the international coalition to continue providing support and logistical support to the Peshmerga.
In turn, Colonel Tad Boerse, Senior Adviser of the International Coalition in the Kurdistan Region, said: We and the Peshmerga forces have one goal, which is to defeat the enemy, and in the future we will continue to work together within this framework.
He added that the international coalition forces will continue to support the Peshmerga forces to eliminate ISIS, expressing his hope that these forces will benefit from the military assistance provided to them.
From Jabneh, the spokesperson for the international coalition forces in Iraq said in a statement, "The coalition remains committed to working with our Peshmerga partners and ensuring that they have the necessary capacity to sustain military gains against ISIS and confront current and future threats."
He noted that "the Peshmerga forces received today more than 150 vehicles through the American CTEF program, which is supervised by OIR."
https://shafaq.com/ar/%D9%83%D9%88%D8%B1%D8%AF%D8%B3%D9%80%D9%80%D8%AA%D8%A7%D9%86%D9%8A%D8%A7%D8%AA/%D8%A7%D9%84%D8%AA%D8%AD%D8%A7%D9%84%D9%81-%D8%A7%D9%84%D8%AF%D9%88%D9%84%D9%8A-%D9%8A%D8%B2%D9%88%D8%AF-%D9%82%D9%88%D8%A7%D8%AA-%D8%A7%D9%84%D8%A8%D9%8A%D8%B4%D9%85%D8%B1%D9%83%D8%A9-%D8%A8%D9%85%D8%B9%D8%AF%D8%A7%D8%AA-%D8%B9%D8%B3%D9%83%D8%B1%D9%8A%D8%A9-%D8%AC%D8%AF%D9%8A%D8%AF%D8%A9