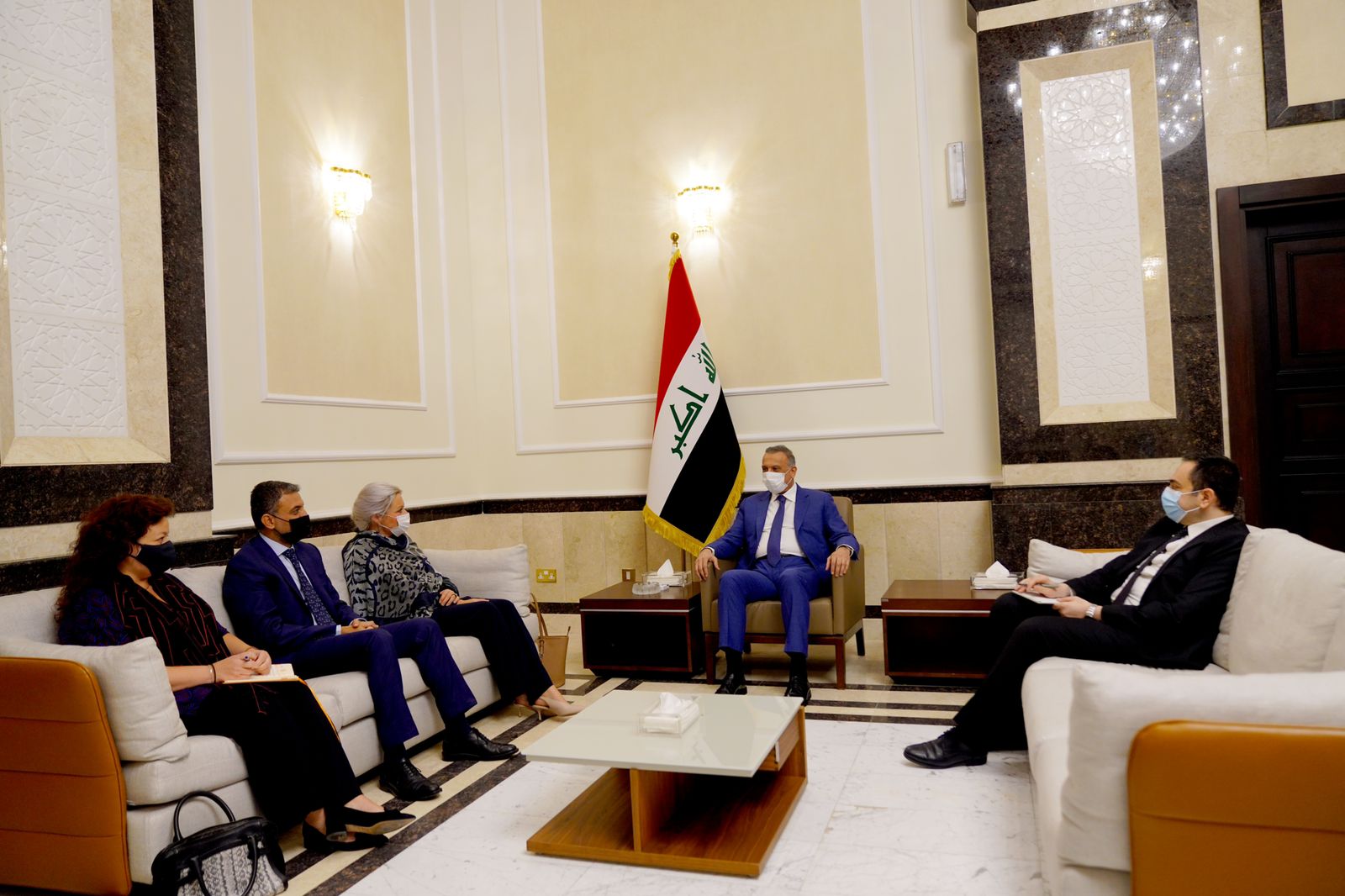 politicsbreakingPlasshartAl-KazemiThe election 2021-09-08 11:28A-AA+
Shafaq News/ Prime Minister Mustafa Al-Kadhimi met on Wednesday, the Special Representative of the Secretary-General of the United Nations in Iraq, Jeanine Hennis-Plasschaert.
During the meeting, they discussed Iraq's latest preparations for the electoral process, and the latest preparations that would make the parliamentary elections scheduled for next October 10 a success, according to a statement by Al-Kazemi's office.
Al-Kazemi stressed that the government's continuous and tireless efforts are aimed at ensuring success, and ensuring effective popular participation in the elections; To ensure that its results are the true expression of the free will of the Iraqi people.
During the meeting, emphasis was also placed on bilateral coordination between Iraq and the United Nations, and the flow of work of the international monitoring teams that will participate in enhancing the credibility of the elections.
https://shafaq.com/ar/%D8%B3%DB%8C%D8%A7%D8%B3%D8%A9/%D8%A7%D9%84%D9%83%D8%A7%D8%B8%D9%85%D9%8A-%D9%8A%D8%AA%D8%AD%D8%AF%D8%AB-%D9%84%D8%A8%D9%84%D8%A7%D8%B3%D8%AE%D8%A7%D8%B1%D8%AA-%D8%B9%D9%86-%D8%AC%D9%87%D9%88%D8%AF-%D9%84%D8%AA-%D9%85%D9%8A%D9%86-%D9%85%D8%B4%D8%A7%D8%B1%D9%83%D8%A9-%D8%B4%D8%B9%D8%A8%D9%8A%D8%A9-%D9%81%D8%B9-%D8%A7%D9%84%D8%A9-%D9%81%D9%8A-%D8%A7%D9%84%D8%A7%D9%86%D8%AA%D8%AE%D8%A7%D8%A8%D8%A7%D8%AA