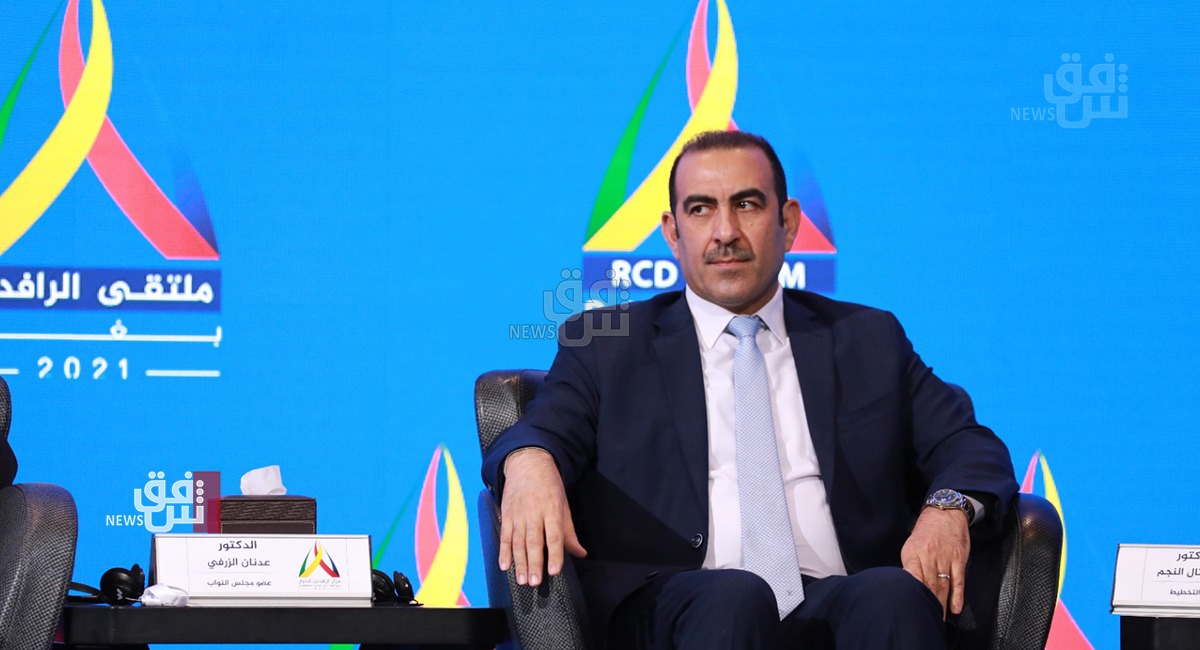 politicsbreakingIraqi electionsMinister of Planning2022 budget 2021-09-06 07:37A-AA+
Shafaq News/ The Iraqi Minister of Planning, Khaled Battal, said on Monday that the general budget law for the year 2022 is in the process of being prepared by the Ministry of Finance.
Petal added in an interview with Shafak News Agency; There is a strategy for preparing the draft budget law, which is now in its final stages, and it will take some time before the law is presented to the Council of Ministers.
The Iraqi Minister of Planning expressed his belief; That the budget law will not be presented to the Council of Ministers before the parliamentary elections next October.
On August 26, the Iraqi Finance Minister, Ali Abdul Amir Allawi, announced the completion of the draft budget for 2022, and that it was about to be presented to the Council of Ministers, stressing that Iraq's financial policy had gone through great difficulties.
The Iraqi economy is facing a financial crisis resulting from the drop in oil prices globally, due to the Corona pandemic, which forced the government of Prime Minister Mustafa Al-Kazemi, to take several decisions, including resorting to borrowing, and reducing the value of the Iraqi dinar against the dollar, in order to provide salaries for employees and run the work of institutions. governmental.
https://shafaq.com/ar/%D8%B3%DB%8C%D8%A7%D8%B3%D8%A9/%D9%88%D8%B2%D9%8A%D8%B1-%D8%A7%D9%84%D8%AA%D8%AE%D8%B7%D9%8A%D8%B7-%D9%85%D9%88%D8%A7%D8%B2%D9%86%D8%A9-2022-%D9%84%D9%86-%D8%AA%D8%B9%D8%B1%D8%B6-%D8%B9%D9%84%D9%89-%D9%85%D8%AC%D9%84%D8%B3-%D8%A7%D9%84%D9%88%D8%B2%D8%B1%D8%A7-%D9%82%D8%A8%D9%84-%D8%A7%D9%86%D8%AA%D8%AE%D8%A7%D8%A8%D8%A7%D8%AA-%D8%AA%D8%B4%D8%B1%D9%8A%D9%86-%D8%A7%D9%84%D9%85%D9%82%D8%A8%D9%84