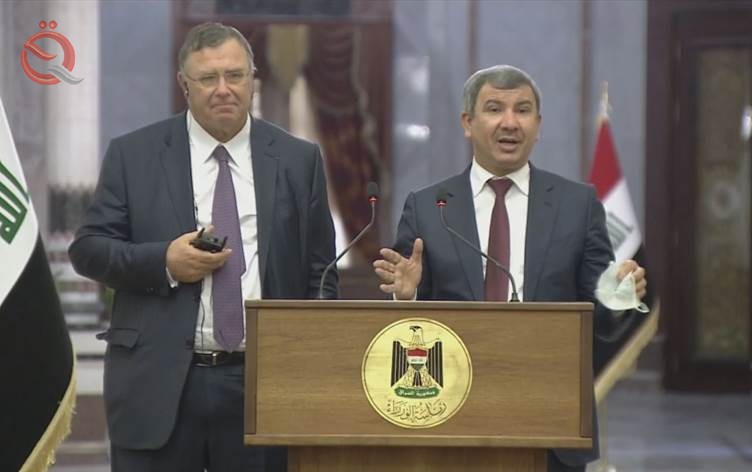 Oil Minister Ihsan Abdul-Jabbar
energy
Economy News – Baghdad
The Minister of Oil, Ihsan Abdul-Jabbar, announced that gasoline is available in the ministry's stores, and that the latter is awaiting the request of the Kurdistan Regional Government to release one million liters of gasoline per day to the region.
"If we receive the request from the Kurdistan Regional Government today, we will start sending gasoline tomorrow," Abdul-Jabbar said in a statement reported by Rudaw.
Earlier last month, the Oil Ministry had agreed to supply the four governorates of the Kurdistan Region, Erbil, Sulaymaniyah, Dohuk and Halabja, with 1,080 cubic meters per day of gasoline.
This approval came in accordance with a letter to the Oil Products Distribution Company No. 8915 issued on August 28, 2021, which allocated 1080 cubic meters per day to the governorates of the Kurdistan region as follows:
– Erbil Governorate: 360 cubic meters per day
– Sulaymaniyah Governorate: 360 cubic meters per day
– Dohuk Governorate: 216 cubic meters per day
– Halabja Governorate: 144 cubic meters per day
Regarding the mechanism of supplying the Kurdistan Region with this prescribed quota of gasoline, the Oil Products Company book stipulated that the Ministry of Natural Resources in the Kurdistan Region provide it with the names of stations, agents and lists of the numbers of tanks that transport gasoline to the stations. The company's letter also set the price of 650 dinars per liter of gasoline, to be collected by the company.
Gasoline prices in the Kurdistan region have witnessed successive increases in recent months, which has raised the alarm and grumble of citizens about the negative effects of this rise in prices.