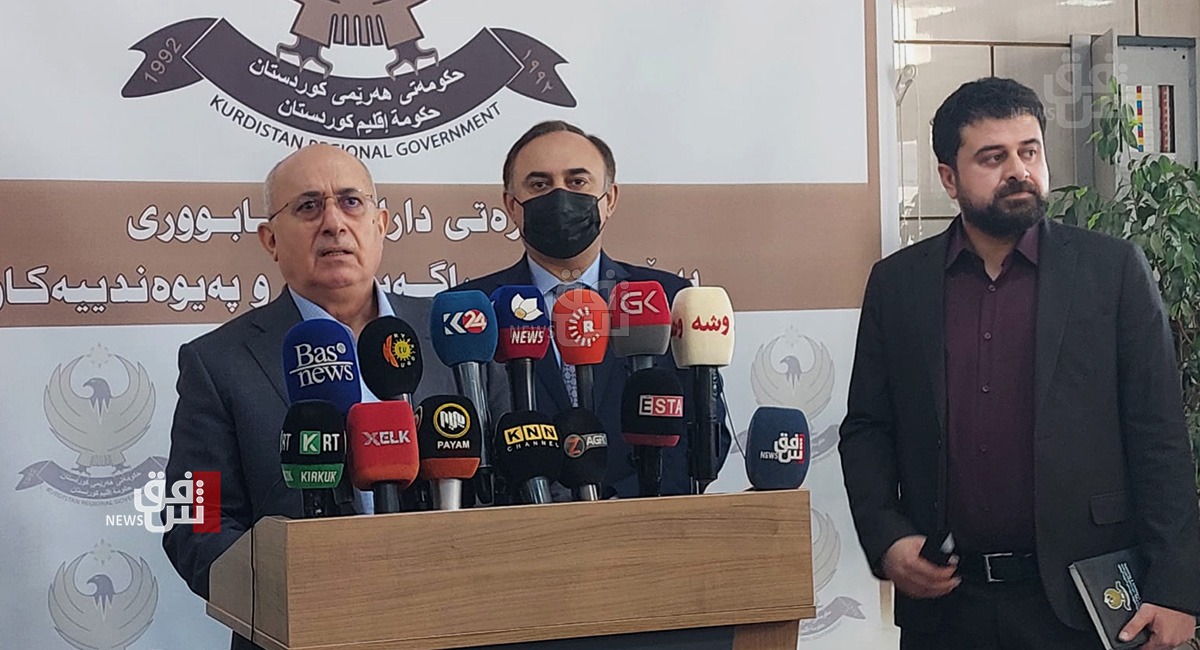 KurdistanbreakingKurdistan employees salariessalary doubles 2021-08-30 06:19A-AA+
Shafaq News/ The Minister of Finance of the Kurdistan Regional Government, Awat Sheikh Janab, announced on Monday the distribution of employee salaries through banks, while a senior government official indicated that the salaries of thousands of double-salaries were cut.
Sheikh Janab said in a press conference attended by Shafak News Agency; "After meeting with all private and governmental banks, it was decided to distribute the salaries of employees through the banks directly."
The Minister of Finance added; One of the paragraphs of the reform law is the distribution of salaries through banks, and the decision has entered into force today.
turn; Abdul Hakim Khosrow, Director General of Coordination in the Cabinet and Supervisor of the Implementation of the Reform Law, said: So far, the salaries of more than 20 thousand people who receive more than one salary have been cut.
He pointed out that "the government currently has one million and 200 thousand employees according to the biometric system.
And he indicated that "the distribution of employees' salaries will be through 20 banks, and 450,000 account numbers have been opened so far for employees."
https://shafaq.com/ar/%D9%83%D9%88%D8%B1%D8%AF%D8%B3%D9%80%D9%80%D8%AA%D8%A7%D9%86%D9%8A%D8%A7%D8%AA/%D9%85%D8%A7%D9%84%D9%8A%D8%A9-%D8%A7%D9%84-%D9%82%D9%84%D9%8A%D9%85-%D8%AA%D8%B9%D9%84%D9%86-%D8%AA%D9%88%D8%B2%D9%8A%D8%B9-%D8%B1%D9%88%D8%A7%D8%AA%D8%A8-%D8%A7%D9%84%D9%85%D9%88%D8%B8%D9%81%D9%8A%D9%86-%D8%B9%D9%86-%D8%B7%D8%B1%D9%8A%D9%82-%D8%A7%D9%84%D9%85%D8%B5%D8%A7%D8%B1%D9%81