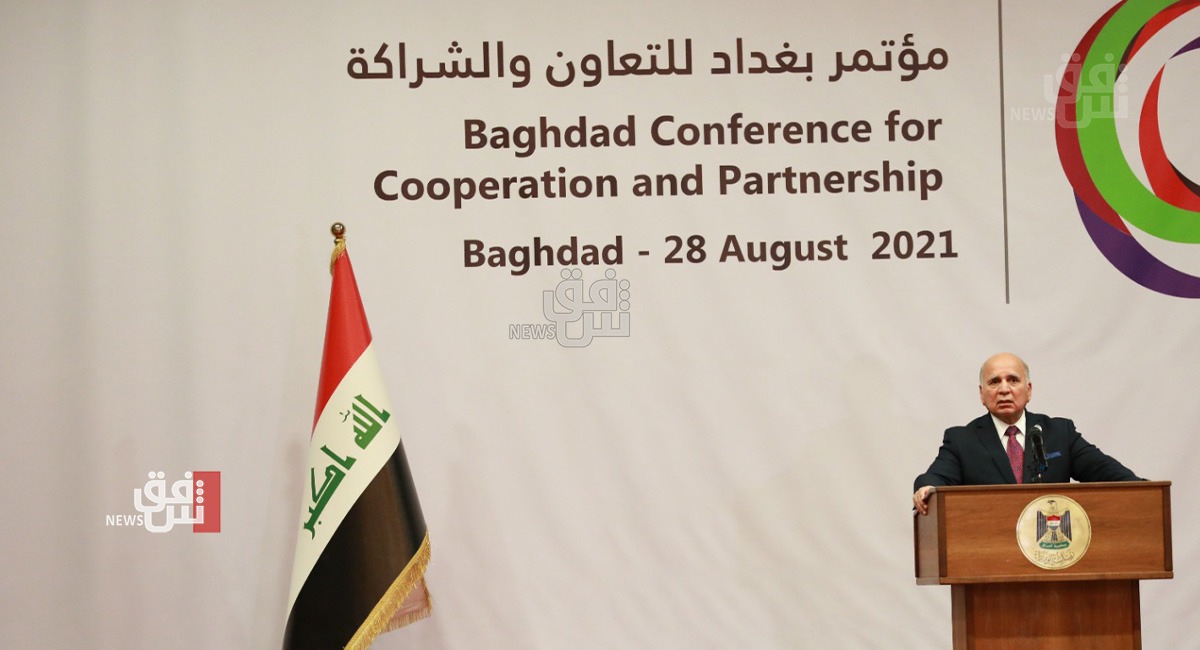 politicsbreakingFouad HusseinBaghdad Conference 2021-08-28 10:05A-AA+
Shafaq News/ Iraqi Foreign Minister Fouad Hussein confirmed on Saturday that the Baghdad meeting will be followed by several meetings with the participation of other countries in the near future.
Hussein said in a press conference on the sidelines of the Baghdad conference, which was attended by Shafak News Agency; The conferees in Baghdad decided that this meeting should have a continuity here in Baghdad and that there are other countries that will join the meetings in the future.
Hussein added; The leaders of the state participating in the Baghdad conference decided to continue this discussion and meet in the future and work to expand participation for other countries.
The Iraqi Foreign Minister noted; He pointed out that Baghdad was a mediator between different countries in the region, and as a result of this mediation, we reached this stage where Iraq played a major diplomatic role in the success of this conference, pointing out that Iraq is the only country that has a positive relationship with neighboring countries.
https://shafaq.com/ar/%D8%B3%DB%8C%D8%A7%D8%B3%D8%A9/%D9%81-%D8%A7%D8%AF-%D8%AD%D8%B3%D9%8A%D9%86-%D9%8A%D8%B9%D9%84%D9%86-%D8%B9%D9%82%D8%AF-%D9%82%D9%85%D8%A9-%D9%85%D8%B3%D8%AA%D9%82%D8%A8%D9%84%D9%8A%D8%A9-%D8%A8%D8%A8%D8%BA%D8%AF%D8%A7%D8%AF-%D8%A8%D9%85%D8%B4%D8%A7%D8%B1%D9%83%D8%A9-%D8%AF%D9%88%D9%84-%D8%A7%D8%AE%D8%B1%D9%89