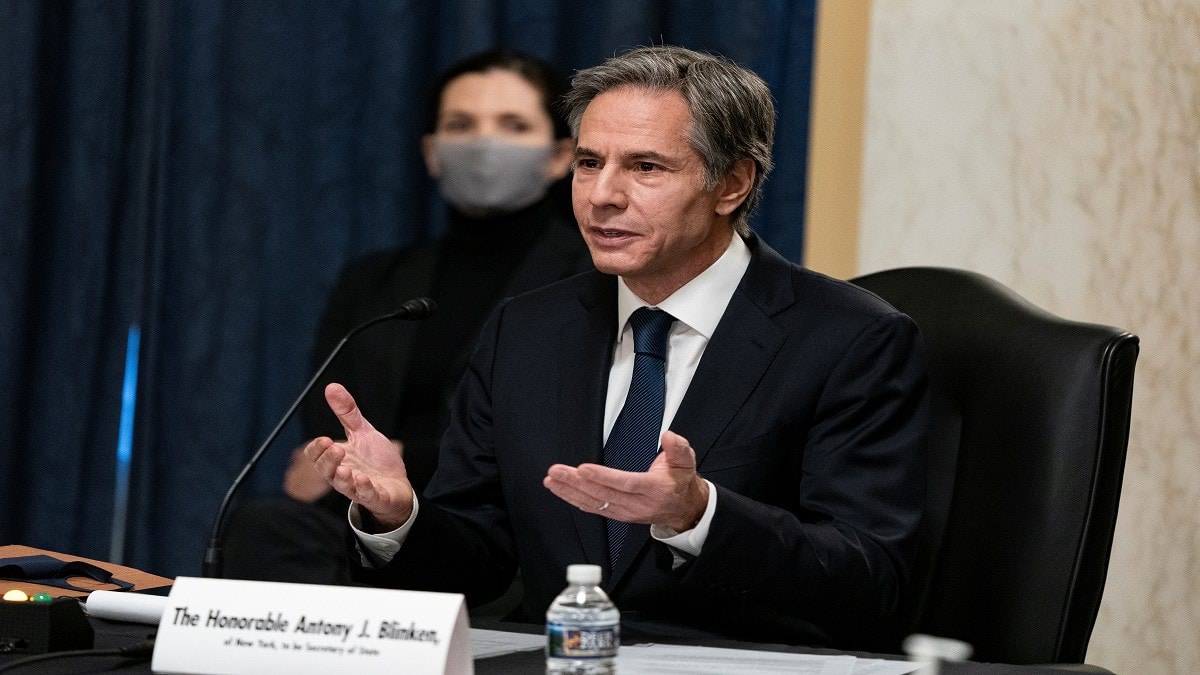 politicsISISIraqbreakingAnthony Blinken 2021-08-28 17:03A-AA+
Shafaq News/ The US Secretary of State, Anthony Blinken, confirmed that the task of defeating ISIS in Iraq depends on the capabilities of the Iraqi forces.
The US State Department stated that Blinken made a call with the Iraqi president and confirmed Washington's long-term commitment to a strong, stable and prosperous Iraq.
Blinken stressed that the task of defeating ISIS in Iraq is not over and is turning to a new stage, as it depends on the capabilities of the Iraqi forces.
At the conclusion of the strategic dialogue round, Iraq and the United States agreed to withdraw all American combat forces from Iraq by the end of this year, 2021.
The two delegations agreed, after completing the recent technical teams' discussions, that the security relationship between the two countries "will move completely to advice, training and intelligence cooperation, and there will be no presence of US combat forces in Iraq by December 31, 2021," according to the agreement.
Since 2014, Washington has been leading an international coalition to combat ISIS, which occupied a third of the area of ​​Iraq at the time, where about 3,000 coalition soldiers are deployed, including 2,500 Americans.
On January 5, 2020, the Iraqi parliament voted in favor of a resolution calling for the removal of foreign forces, including the United States, from the country, two days after a US air strike that killed Iranian General Qassem Soleimani and the deputy head of the Iraqi Popular Mobilization Authority, Abu Mahdi al-Muhandis. .
And political forces close to Tehran are pressing for US forces to leave the country. American interests are also frequently attacked in Iraq; Washington accuses Shiite factions linked to Tehran of being behind these attacks.
https://shafaq.com/ar/%D8%B3%DB%8C%D8%A7%D8%B3%D8%A9/%D8%A8%D9%84%D9%8A%D9%86%D9%83%D9%86-%D9%84%D9%84%D8%B1-%D9%8A%D8%B3-%D8%A7%D9%84%D8%B9%D8%B1%D8%A7%D9%82%D9%8A-%D9%85%D9%87%D9%85%D8%A9-%D9%87%D8%B2%D9%8A%D9%85%D8%A9-%D8%AF%D8%A7%D8%B9%D8%B4-%D9%84%D9%85-%D8%AA%D9%86%D8%AA%D9%87-%D9%88%D9%84%D9%83%D9%86%D9%87%D8%A7-%D8%AA%D8%AA%D8%AD%D9%88%D9%84-%D9%84%D9%89-%D9%85%D8%B1%D8%AD%D9%84%D8%A9-%D8%AC%D8%AF%D9%8A%D8%AF%D8%A9