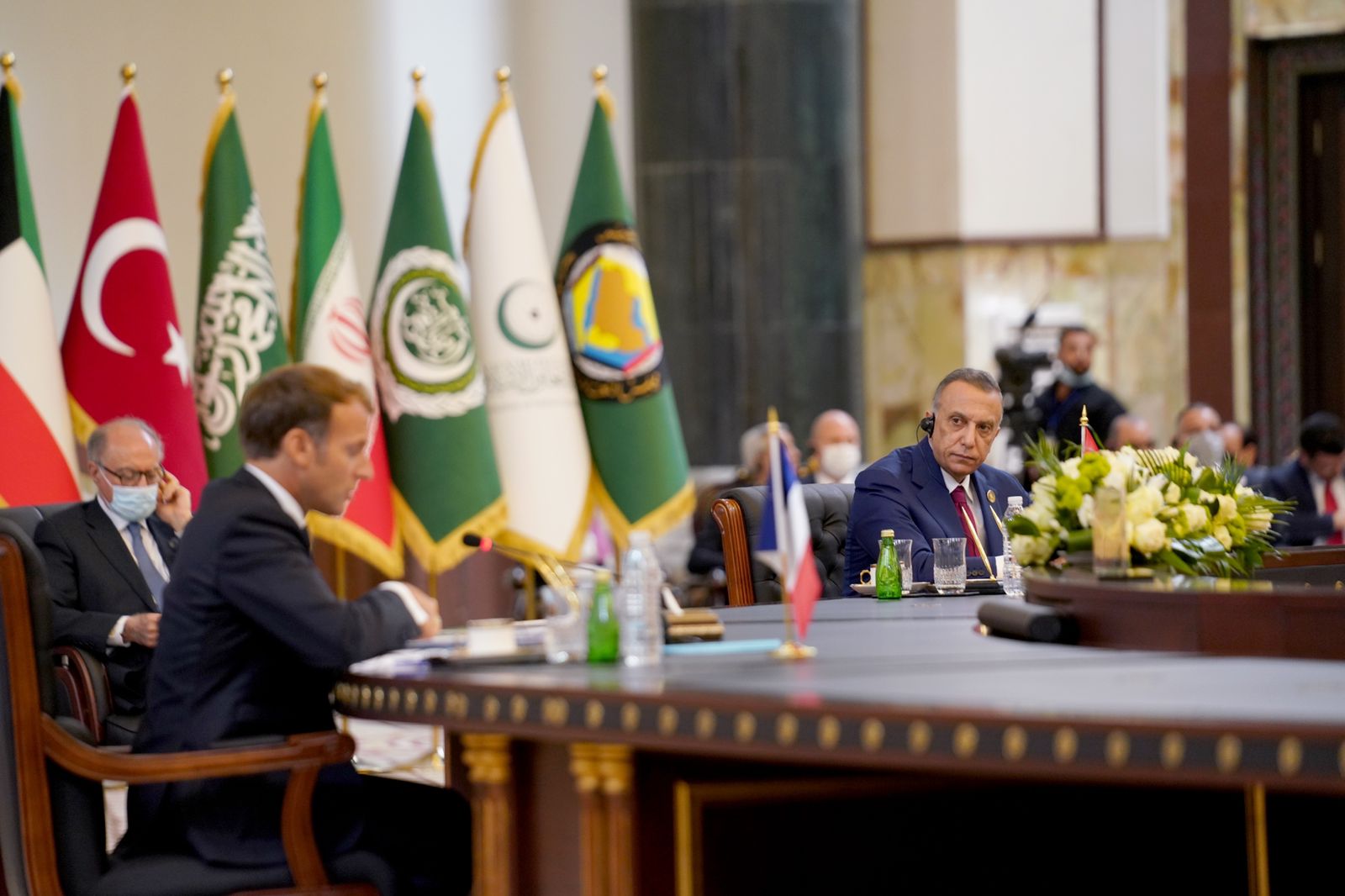 politicsgroup of sevenBaghdad Conference 2021-08-28 10:59A-AA+
Shafaq News/ The Economic Contact Group for Iraq, the Group of Seven, the European Union and the World Bank welcomed, on Saturday, the Baghdad Conference for Cooperation and Partnership, which started its work today.
A statement by the group stated, "The Iraq Economic Contact Group (IECG) commends Iraq for the successful convening and conclusion of the Baghdad Conference for Cooperation and Partnership on August 28, 2021, which brought together Iraq and its neighbors," adding that "the Iraq Economic Contact Group supports Iraq's vision in strengthening cooperation and balanced relations with all its neighbors on the basis of sovereignty and mutual interests.
The Iraq Economic Contact Group also welcomed "the commitment of the Government of Iraq to structural economic reforms and regional market integration. The continued commitment of all stakeholders to implementing these reforms will be critical to Iraq's progress and prosperity and to the stability of the entire region."
She also praised "the Government of Iraq for its steps to address several immediate and long-term financial and economic challenges, including the ambitious agenda for economic reform set out in the "White Paper" and the successful devaluation of the Iraqi dinar," declaring "its agreement with the government that this is the beginning of a path that must be pursued with firm resolve." To address critical infrastructure gaps, stimulate private sector growth, mitigate the effects of climate change, create jobs, and protect the most vulnerable.
And she continued, "As partners and friends of Iraq, we stand behind the government's vision for reform and creating lasting economic opportunities for the people of Iraq that meet their aspirations."
On Saturday, the Iraqi capital, Baghdad, hosted the "Baghdad Conference for Cooperation and Partnership", with the participation of nine neighboring and regional countries, in addition to the French participation.
It is expected that a final statement of the summit will be issued after a public session in which the participants delivered their speeches and a closed one in the one-day conference.
The conference will be attended by French President Emmanuel Macron, Egyptian President Abdel Fattah El-Sisi, Jordanian King Abdullah II, Qatar's Emir Tamim bin Hamad, Kuwaiti Prime Minister Khaled Al-Hamad Al-Sabah, and Gulf Cooperation Council Secretary-General Nayef Al-Hajraf. Also participating are Turkish Foreign Minister Mevlutoglu, Iranian Foreign Minister Hussein Amir Abdollahian, UAE Vice President and Ruler of Dubai Mohammed bin Rashid Al Maktoum, Saudi Foreign Minister Prince Faisal bin Farhan, and Arab League Secretary General Ahmed Aboul Gheit.
https://shafaq.com/ar/%D8%B3%DB%8C%D8%A7%D8%B3%D8%A9/%D8%AA%D8%B1%D8%AD%D9%8A%D8%A8-%D8%AF%D9%88%D9%84%D9%8A-%D8%A8%D9%85-%D8%AA%D9%85%D8%B1-%D8%A8%D8%BA%D8%AF%D8%A7%D8%AF-%D9%88%D8%A7%D8%B4%D8%A7%D8%AF%D8%A9-%D8%A8%D8%AE%D8%B7%D9%88%D8%A7%D8%AA-%D8%AD%D9%83%D9%88%D9%85%D8%A9-%D8%A7%D9%84%D9%83%D8%A7%D8%B8%D9%85%D9%8A-%D9%84%D9%84%D8%AA%D8%AD%D8%AF%D9%8A%D8%A7%D8%AA-%D8%A7%D9%84%D9%85%D8%A7%D9%84%D9%8A%D8%A9-%D9%88%D8%A7%D9%84%D8%A7%D9%82%D8%AA%D8%B5%D8%A7%D8%AF%D9%8A%D8%A9