political| 03:22 – 27/08/2021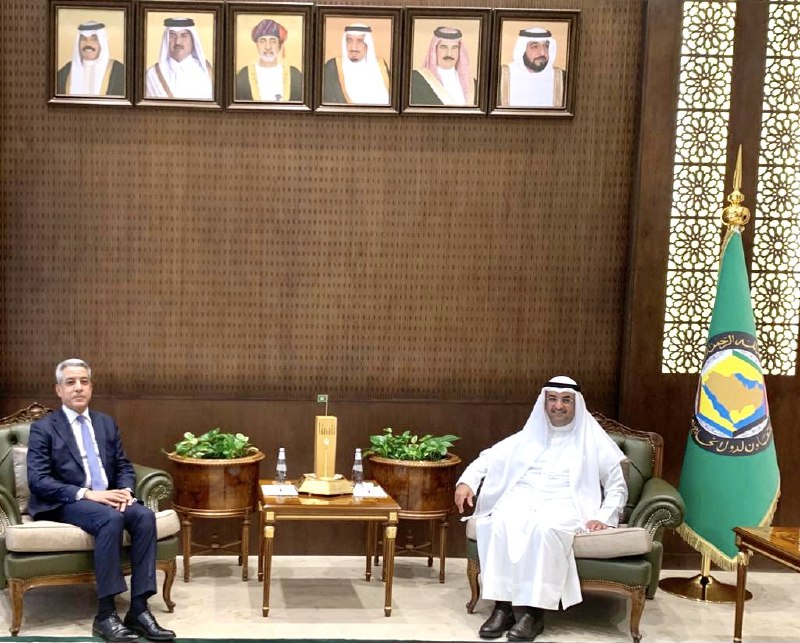 Baghdad – Mawazine News
The Iraqi ambassador to Saudi Arabia, Abdul Sattar Hadi Al-Janabi, met with the Secretary-General of the Cooperation Council for the Arab States of the Gulf, Nayef Falah Mubarak Al-Hajraf.
A statement of the Iraqi Foreign Ministry, a copy of which was received by Mawazine News, stated that the two sides discussed brotherly relations and the historical neighborhood of Iraq and the Arab Gulf states.
According to the statement, Al-Hajraf indicated that the GCC countries are keen on the security and stability of Iraq and are interested in its reconstruction. The two sides agreed to activate the mechanisms of strategic dialogue between the GCC countries and the competent Iraqi authorities, and to activate the mechanisms of joint dialogue.
Al-Hajraf confirmed his readiness to attend the Baghdad Conference for Cooperation and Partnership, and the two sides discussed the mechanisms and timing of the arrival of the Secretary-General of the Gulf Cooperation Council and his accompanying delegation to the capital, Baghdad. Ended 29/R77