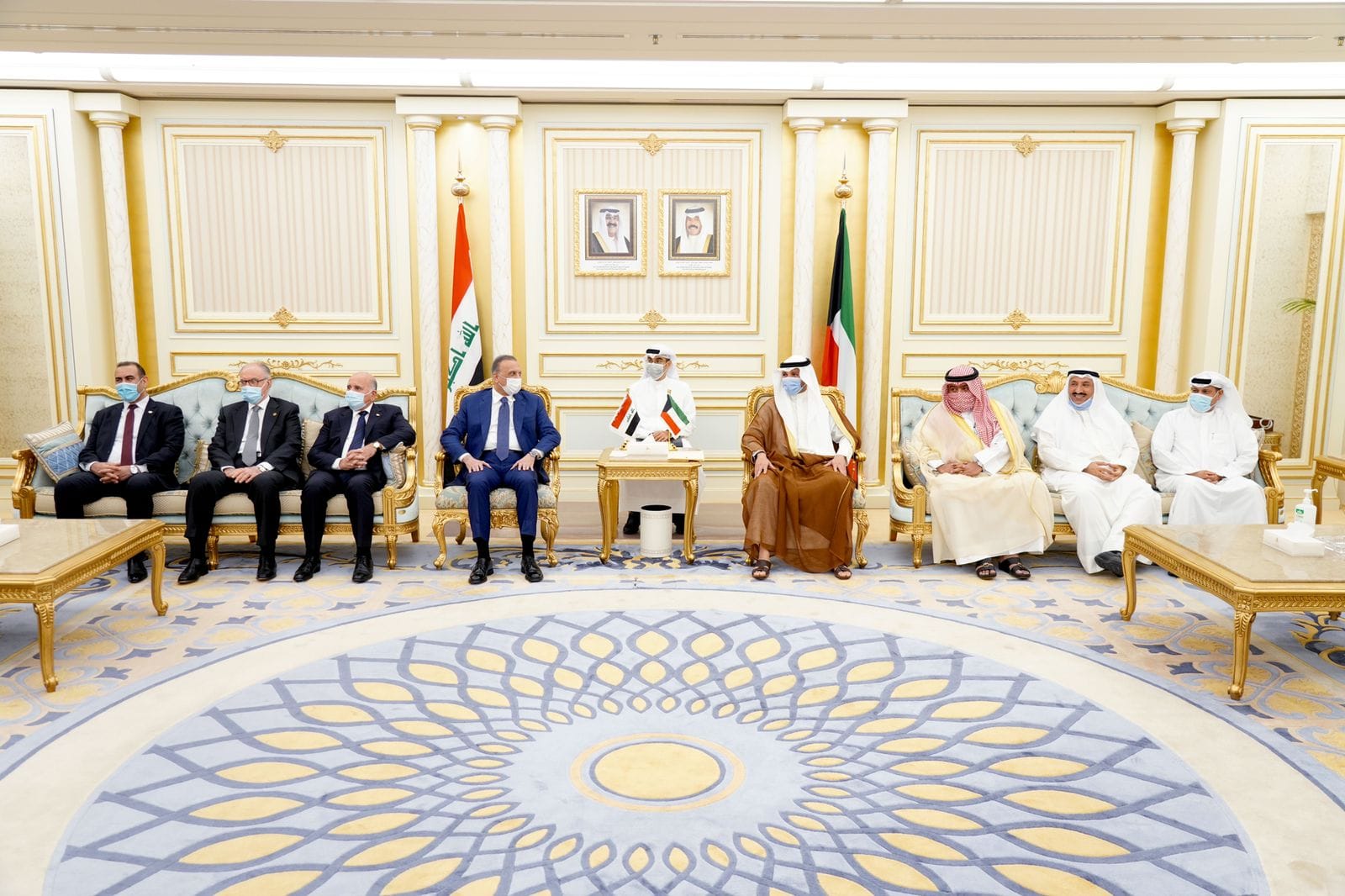 politicsKuwaitbreakingIraqi electionsAl-Kazemi 2021-08-22 07:46A-AA+
Shafaq News/ Prime Minister Mustafa Al-Kazemi confirmed, on Sunday, that Iraq will proceed with holding the elections on the scheduled date in next October.
This came during his meeting with Kuwaiti National Assembly Speaker Marzouq Al-Ghanim, as part of his official visit to the State of Kuwait, which he arrived early this morning.
Al-Kazemi expressed, according to a statement by his office, received by Shafaq News Agency, that "Iraq, the government and people, aspire to strengthen bilateral relations with the State of Kuwait in various fields and fields," explaining that "Iraq and Kuwait, by transcending the effects of the past and looking to the future, will be able to accomplish a lot at the national levels." and regional, and the positive impact in the region.
The Prime Minister stressed "to take advantage of the possibilities offered by geographical contiguity, the interdependence of strategic and economic interests between the two countries, and the social bonds between the two brotherly peoples, especially in light of the delicate circumstances that our region is going through."
During his speech, Al-Kazemi confirmed, "Iraq is continuing to hold the elections on their date next October, and the government has been able to complete the legal requirements and finalize the election law, in response to the will of the Iraqis, and in order for the election results to be the true expression of their will."
For his part, Kuwaiti National Assembly Speaker Marzouq Al-Ghanim said, "Iraq's interest and strength are in Kuwait's interest, which will be an important factor for Iraq's stability, and that any danger to Iraq will be a danger to Kuwait at the same time. He also expressed the importance of mutual support between the two countries, especially in international forums.
https://shafaq.com/ar/%D8%B3%DB%8C%D8%A7%D8%B3%D8%A9/%D8%A7%D9%84%D9%83%D8%A7%D8%B8%D9%85%D9%8A-%D9%85%D9%86-%D8%A7%D9%84%D9%83%D9%88%D9%8A%D8%AA-%D9%85%D8%A7%D8%B6%D9%88%D9%86-%D9%81%D9%8A-%D8%AC%D8%B1%D8%A7-%D8%A7%D9%84%D8%A7%D9%86%D8%AA%D8%AE%D8%A7%D8%A8%D8%A7%D8%AA-%D8%A8%D9%85%D9%88%D8%B9%D8%AF%D9%87%D8%A7-%D9%81%D9%8A-%D8%AA%D8%B4%D8%B1%D9%8A%D9%86