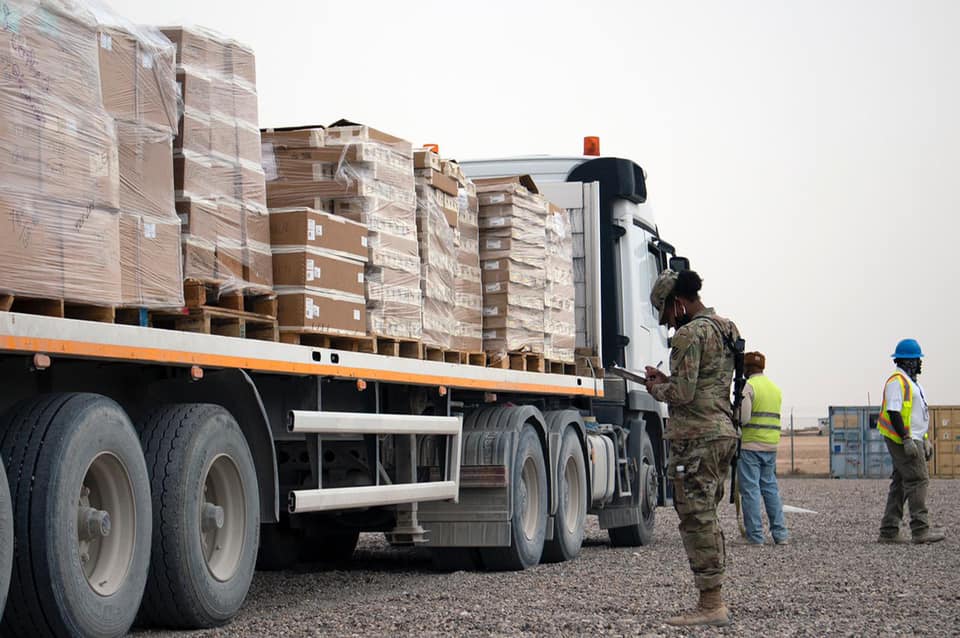 securitybreakingInternational AllianceExplosion 2021-08-12 16:04A-AA+
Shafaq News/ A security source reported that, on Thursday evening, an explosive device exploded on a convoy of the International Coalition south of the Iraqi capital, Baghdad.
The source told Shafaq News Agency, "An explosive device, planted by unknown persons, exploded while a column of trucks carrying logistical support for the International Coalition was passing on the international highway near Alwa Al-Mukhdar in the Yusufiya area, south of Baghdad."
The source added that the explosion caused material damage but no casualties.
This is the second attack of its kind within a few hours, after a similar attack took place on the highway between Babil and Diwaniyah provinces, without causing damage or casualties.
These attacks have been repeated in Iraq for many months. Washington, which leads the international coalition, accuses Iraqi factions close to Tehran of being behind them.
https://shafaq.com/ar/%D8%A3%D9%85%D9%80%D9%86/%D8%AB%D8%A7%D9%86%D9%8A-%D9%87%D8%AC%D9%88%D9%85-%D8%AE%D9%84%D8%A7%D9%84-%D8%B3%D8%A7%D8%B9%D8%A7%D8%AA-%D8%A7%D9%86%D9%81%D8%AC%D8%A7%D8%B1-%D8%B9%D8%A8%D9%88%D8%A9-%D8%B9%D9%84%D9%89-%D8%B1%D8%AA%D9%84-%D9%84%D9%84%D8%AA%D8%AD%D8%A7%D9%84%D9%81-%D9%88%D8%B3%D8%B7-%D8%A7%D9%84%D8%B9%D8%B1%D8%A7%D9%82