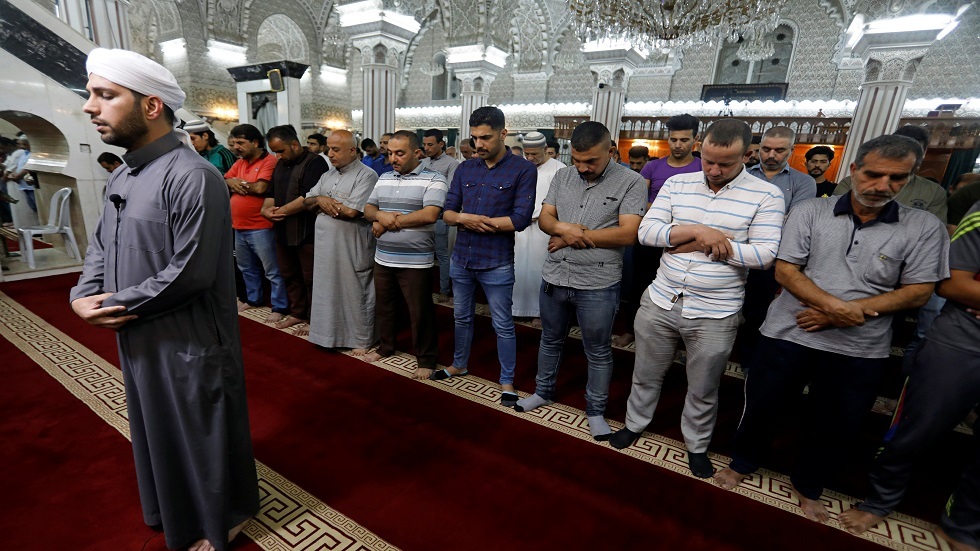 مجتـمعSunni Endowment DiwanMuharram 2021-08-08 12:17A-AA+
Shafaq News/ The Sunni Endowment Bureau in Iraq announced tomorrow, Monday, the 1st of Muharram for the Hijri year 1443.
And he said in a statement received by Shafaq News Agency, given that the sighting of the crescent has been proven in both legal and astronomical terms, the committee to determine the early Hijri months in the Sunni Endowment Bureau, we announce that tomorrow, Monday, August 9, 2021 is the first day of the first day of the holy month of Muharram.
Muharram, the first month of the Islamic year, also includes rituals and ceremonies to commemorate the killing of Imam Hussein bin Ali, grandson of the Prophet Muhammad in 680 AD.
https://shafaq.com/ar/%D9%85%D8%AC%D8%AA%D9%80%D9%85%D8%B9/%D8%A7%D9%84%D9%88%D9%82%D9%81-%D8%A7%D9%84%D8%B3%D9%86%D9%8A-%D9%81%D9%8A-%D8%A7%D9%84%D8%B9%D8%B1%D8%A7%D9%82-%D8%BA%D8%AF%D8%A7-%D8%BA%D8%B1%D8%A9-%D9%85%D8%AD%D8%B1%D9%85