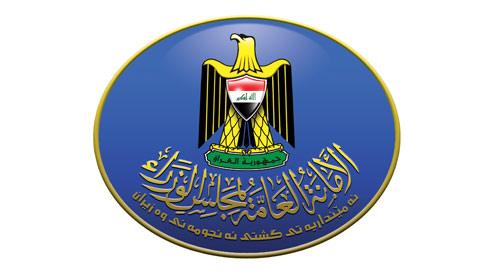 communitybreakingvacationMuharram 2021-08-08 13:23A-AA+
Shafaq News/ The Iraqi government announced tomorrow, Monday, an official holiday on the occasion of the month of Muharram.
The General Secretariat of the Iraqi Council of Ministers said, in a statement received by Shafaq News Agency, that tomorrow, Monday, August 9, 2021, is an official holiday, to mark the beginning of the Hijri year, corresponding to the first of the holy month of Muharram, for the year 1443 AH.
And earlier, the Sunni Endowment in Iraq announced, tomorrow, Monday, the first of the sacred month of Muharram for the Hijri year 1443, except for a calendar issued by the office of the supreme religious authority, Ali al-Sistani, on Tuesday, which is the first of Muharram.
Muharram, the first month of the Islamic year, also includes rituals and ceremonies to commemorate the killing of Imam Hussein bin Ali, grandson of the Prophet Muhammad in 680 AD.
https://shafaq.com/ar/%D9%85%D8%AC%D8%AA%D9%80%D9%85%D8%B9/%D8%A7%D9%84%D8%B9%D8%B1%D8%A7%D9%82-%D9%8A%D8%B9%D9%84%D9%86-%D8%BA%D8%AF%D8%A7-%D8%A7%D9%84%D8%A7%D8%AB%D9%86%D9%8A%D9%86-%D8%B9%D8%B7%D9%84%D8%A9-%D8%B1%D8%B3%D9%85%D9%8A%D8%A9