political| 05:10 – 01/08/2021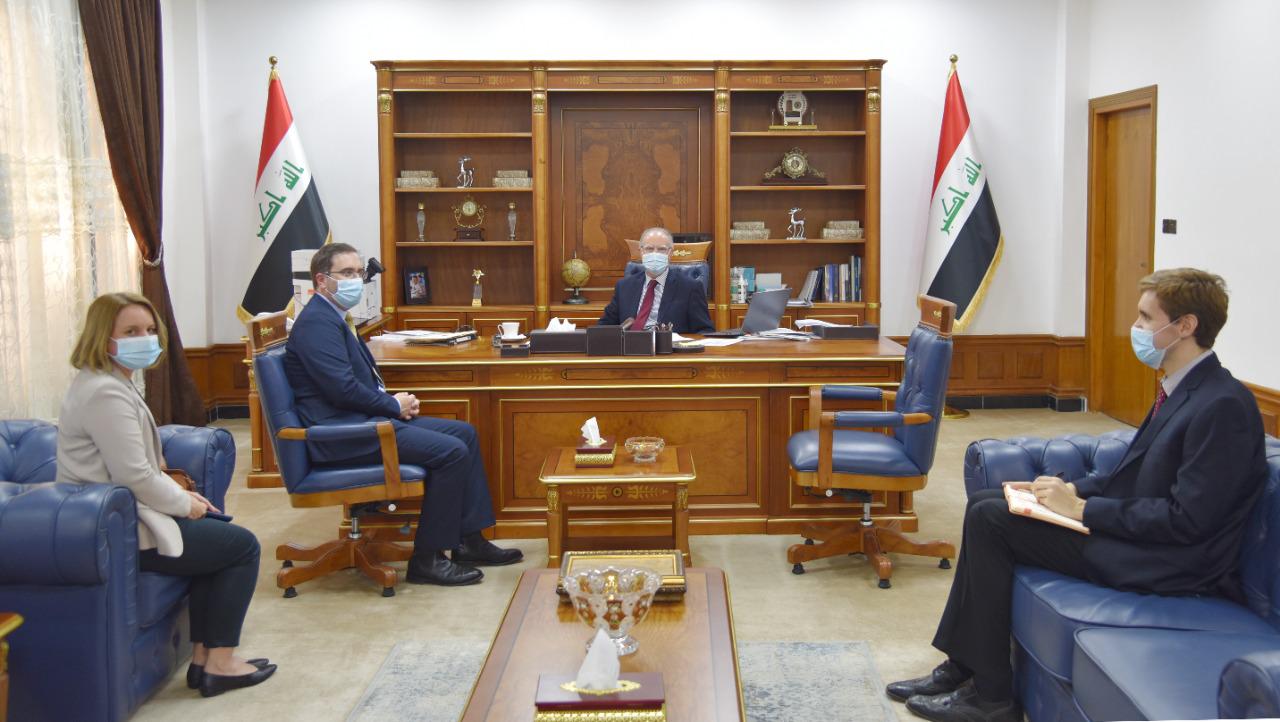 Baghdad – Mawazine News
, Minister of Finance Ali Abdul-Amir Allawi confirmed, on Sunday, that the ministry is adopting a set of plans and programs to stimulate the national economy.
And the Ministry of Finance said in a statement that Mawazine News received a copy of it, that "Allawi received the British ambassador to Iraq, Mark Bryson and his accompanying delegation. During the meeting, they discussed ways to strengthen bilateral relations between the two countries at all levels, including economic and financial."
Allawi explained that the Ministry of Finance adopts a set of plans and programs that stimulate the national economy and is moving at a steady pace towards achieving comprehensive development for the current economic reality, and that the ministry has worked to achieve positive economic indicators in light of the financial crisis and the consequences of the Corona pandemic and its repercussions on the entire global economy.
For his part, Bryson expressed his admiration for the positive performance of the Iraqi economy and the efforts of the Ministry of Finance to support and provide real growth opportunities with the aim of reviving the future of the Iraqi economy and providing all forms of UK support in the context of strengthening the partnership between the two sides.