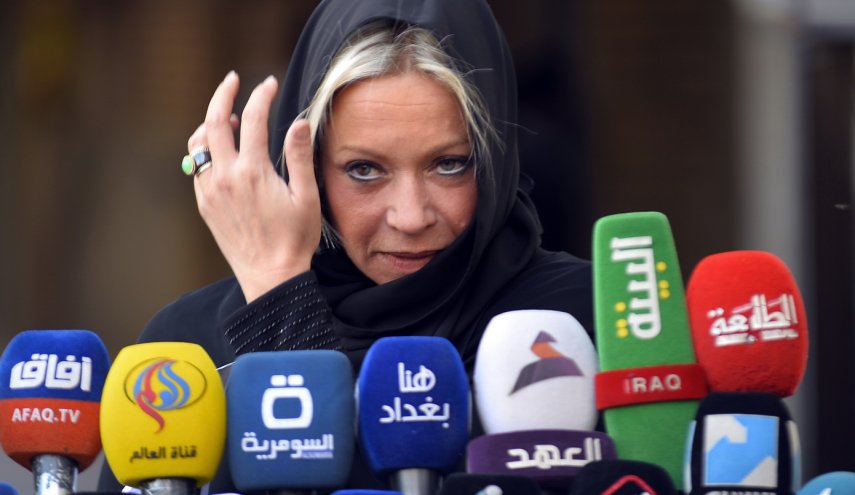 politicsIraqUnited nationsrule of lawThe electionreplacingBlaskkharat 2021-08-01 07:00A-AA+
Shafaq News/ The State of Law coalition led by Nuri al-Maliki called on Sunday to replace the head of the United Nations mission in Iraq, Jenin Hennis-Plasschaert, after she talked about postponing the parliamentary elections scheduled for next October.
The deputy of the coalition, Khalaf Abdul Samad, said in a statement to Shafaq News Agency, that the elections will take place on time, pointing out that the withdrawals that took place are a respectable opinion and no foreign person is allowed to interfere in the issue of the elections.
A group of political forces, most notably the Sadrist movement led by Muqtada al-Sadr, had recently announced their boycott of the elections, attributing the reason to the unstable situation in the country, but the Independent High Electoral Commission considered these boycotts to have no legal value after closing the door of withdrawal.
Abdel-Samad considered what he called "Blaschart's intervention in violation of Iraqi sovereignty, and at the same time demanded that it be replaced by another person, and that the Iraqi government prevent its interventions because it stirs up sedition in Iraq."
On Thursday, Al-Maliki criticized Plasschaert for her talk about postponing the legislative elections scheduled for next October in the country.
https://shafaq.com/ar/%D8%B3%DB%8C%D8%A7%D8%B3%D8%A9/%D8%A8%D8%B9%D8%AF-%D9%85%D9%88%D9%82%D9%81-%D8%A7%D9%84%D9%85%D8%A7%D9%84%D9%83%D9%8A-%D8%A7-%D8%AA%D9%84%D8%A7%D9%81%D9%87-%D9%8A%D8%B7%D8%A7%D9%84%D8%A8-%D8%A8%D8%A7%D8%B3%D8%AA%D8%A8%D8%AF%D8%A7%D9%84-%D8%A8%D9%84%D8%A7%D8%B3%D8%AE%D8%A7%D8%B1%D8%AA