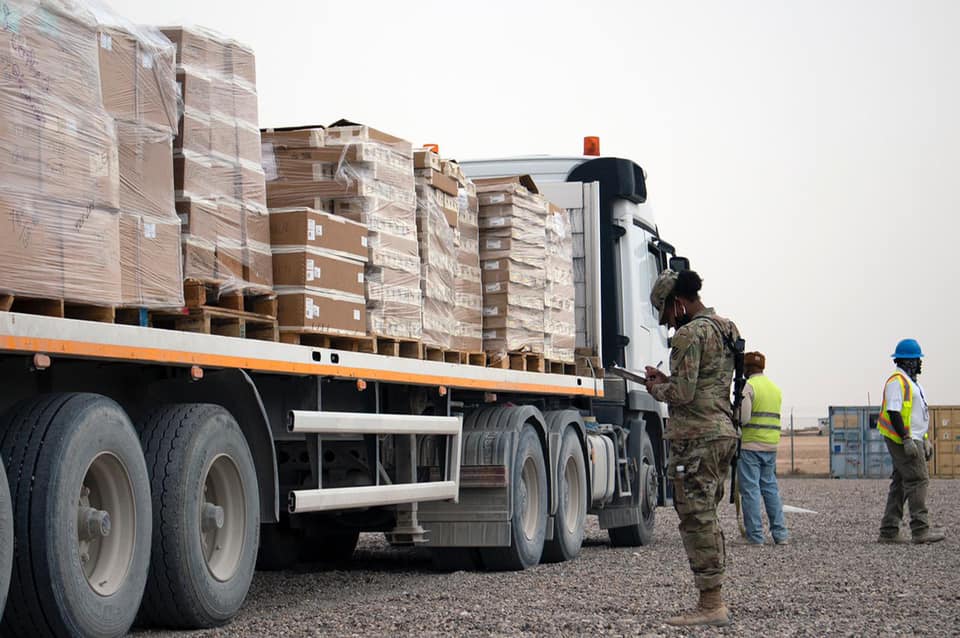 securitybreakingInternational AllianceExplosioncolumn 2021-07-30 06:21A-AA+
Shafaq News/ A security source reported that an explosive device exploded on Friday on a convoy of trucks carrying logistical equipment for the international coalition led by the United States in Babil Governorate.
The source told Shafaq News Agency, that the device exploded as the convoy passed on the Babel Expressway, without injuries or significant damage.
This is the third attack of its kind in the past 24 hours, after two similar attacks in Dhi Qar and Babil on Thursday.
On Thursday, a Katyusha missile targeted the Green Zone, where the US embassy, ​​along with Iraqi military forces hosting Americans, has been under repeated attacks for months.
The new attacks come despite Baghdad and Washington, on Monday, reaching an agreement to withdraw US combat forces from Iraq by the end of this year.
Since 2014, Washington has been leading an international coalition to combat ISIS, which took over a third of Iraq at the time, with about 3,000 coalition soldiers deployed in Iraq, including 2,500 Americans.
https://shafaq.com/ar/%D8%A3%D9%85%D9%80%D9%86/%D9%81%D9%8A-%D8%AB%D8%A7%D9%84%D8%AB-%D9%87%D8%AC%D9%88%D9%85-%D8%AE%D9%84%D8%A7%D9%84-24-%D8%B3%D8%A7%D8%B9%D8%A9-%D8%A7%D9%86%D9%81%D8%AC%D8%A7%D8%B1-%D9%8A%D8%B3%D8%AA%D9%87%D8%AF%D9%81-%D8%B1%D8%AA%D9%84%D8%A7-%D9%84%D9%84%D8%AA%D8%AD%D8%A7%D9%84%D9%81-%D8%A8%D8%A8%D8%A7%D8%A8%D9%84