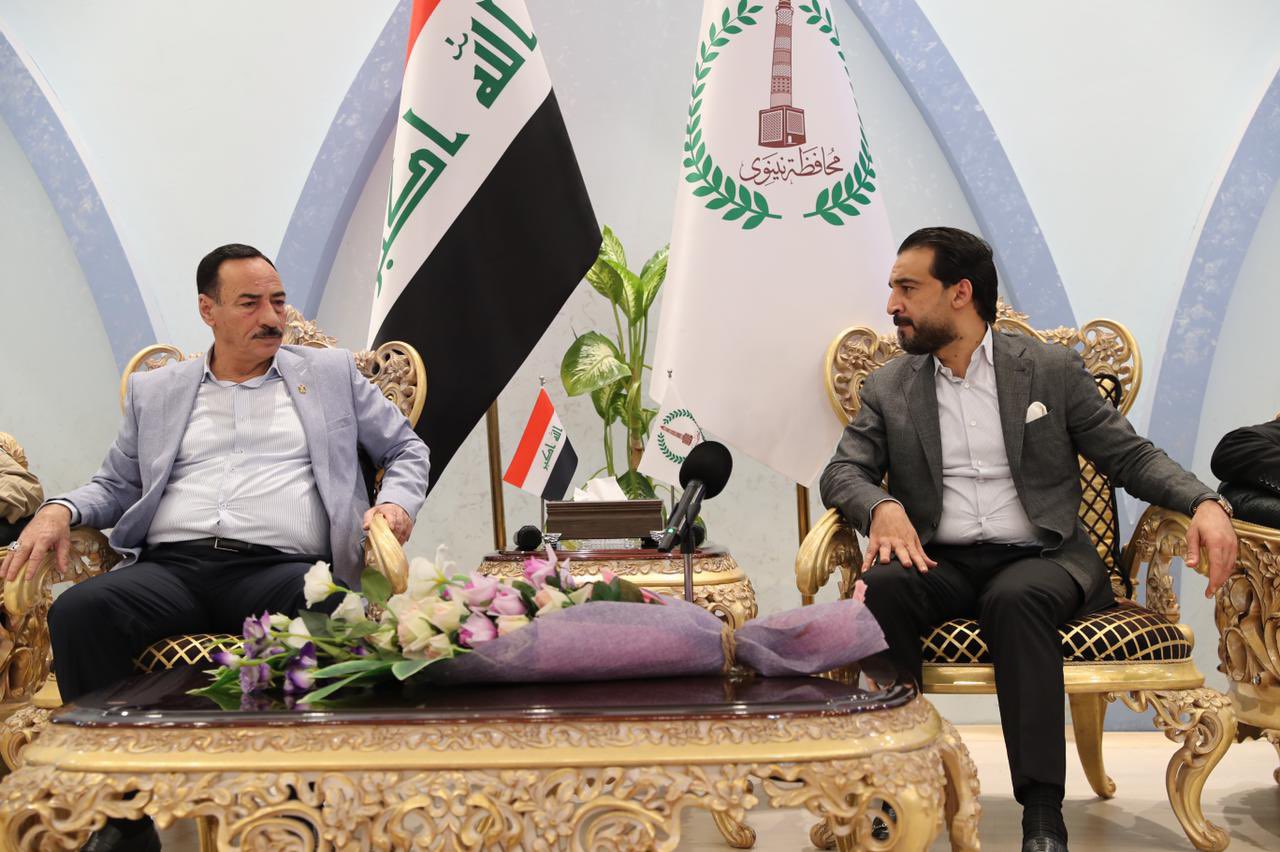 politicsMohammed Al-Halbousiemployee salariesNineveh Governorate 2021-07-30 06:19A-AA+
Shafaq News / The Speaker of the Iraqi Parliament, Muhammad al-Halbousi, announced on Friday the release of all the salaries saved for the employees of Nineveh governorate departments, next week.
This comes in conjunction with a tour conducted by Al-Halbousi, since last Tuesday, in Nineveh Governorate, which began with a meeting with the security leaders in the governorate, before he embarked on a series of visits to the University of Mosul, the Engineers Syndicate, and the Technical Institutes Complex, in addition to his meeting with a number of political leaders there.
Al-Halbousi opened an office for the Progress Alliance, which he heads, in Nineveh Governorate, and held an electoral rally in it in preparation for running in the October 10 elections.
https://shafaq.com/ar/%D8%B3%DB%8C%D8%A7%D8%B3%D8%A9/%D8%A7%D9%84%D8%AD%D9%84%D8%A8%D9%88%D8%B3%D9%8A-%D9%8A%D8%B2%D9%81-%D9%85%D9%86-%D9%86%D9%8A%D9%86%D9%88%D9%89-%D9%86%D8%A8-%D9%8A%D8%AE%D8%B5-%D8%B1%D9%88%D8%A7%D8%AA%D8%A8-%D9%85%D9%88%D8%B8%D9%81%D9%8A-%D8%A7%D9%84%D9%85%D8%AD%D8%A7%D9%81%D8%B8%D8%A9-%D8%A7%D9%84%D9%85%D8%AF%D8%AE%D8%B1%D8%A9