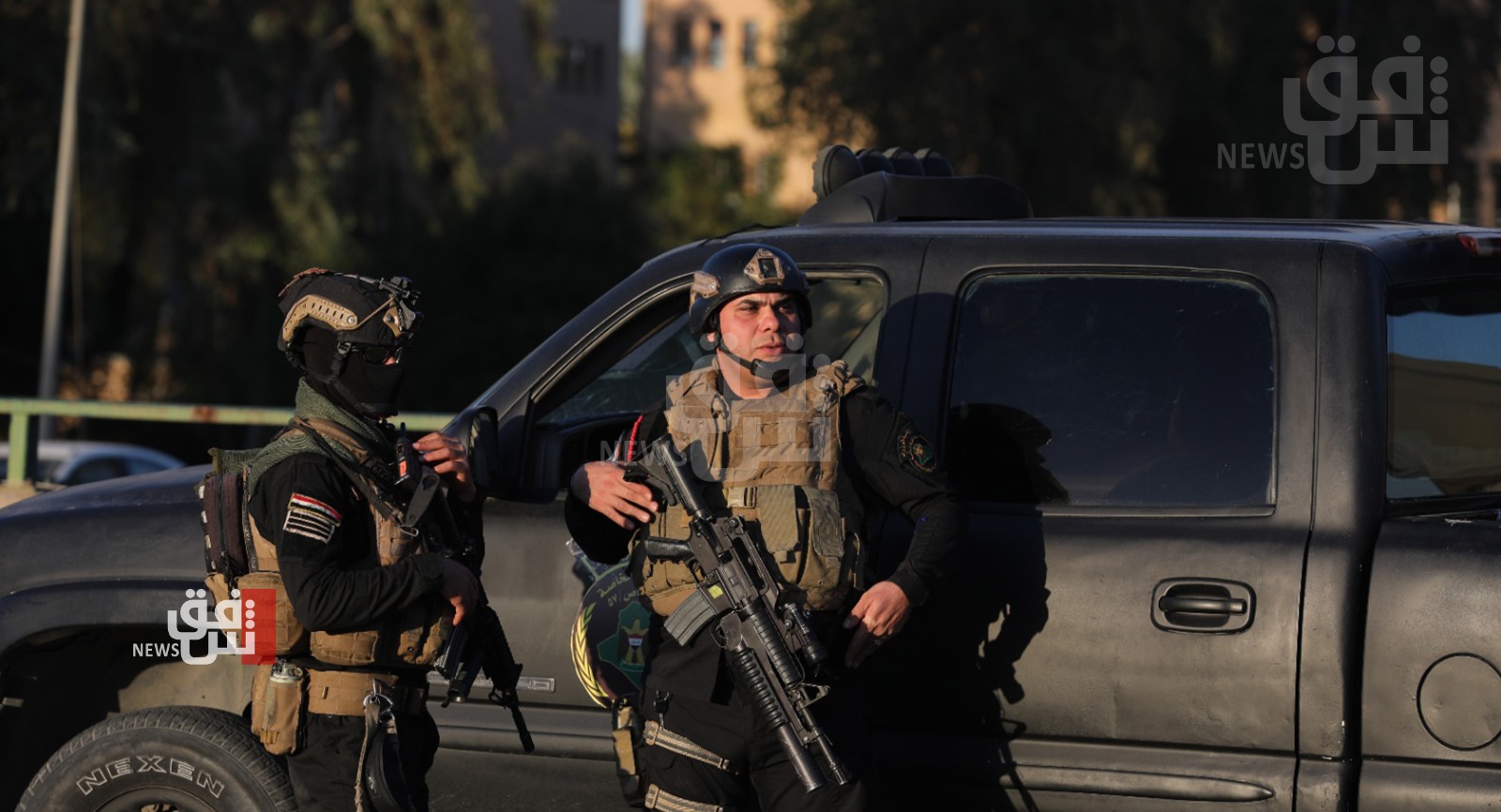 securitybreakingKatyusha missilesecurity brilliance 2021-07-29 06:19A-AA+
Shafaq News/ On Thursday, the Security Media Cell reported opening an investigation into the incident of a Katyusha rocket falling behind Al-Rahman Mosque in Al-Mansour area in Baghdad.
The cell stated in a statement that the accident did not result in any significant losses, and it was found that the missile was launched at 4.20 am from the Palestine Street area.
She said that this illegal act poses a threat to the citizens within the safe residential neighborhoods.
A security source had reported earlier today, that two Katyusha rockets landed near the US embassy in the capital, Baghdad, without causing any casualties.
https://shafaq.com/ar/%D8%A3%D9%85%D9%80%D9%86/%D8%A7%D9%84%D8%A7%D8%B9%D9%84%D8%A7%D9%85-%D8%A7%D9%84%D8%A7%D9%85%D9%86%D9%8A-%D9%8A%D8%B9%D9%84%D9%86-%D8%B3%D9%82%D9%88%D8%B7-%D8%B5%D8%A7%D8%B1%D9%88%D8%AE-%D9%83%D8%A7%D8%AA%D9%8A%D9%88%D8%B4%D8%A7-%D8%B9%D9%84%D9%89-%D9%85%D9%86%D8%B7%D9%82%D8%A9-%D8%B3%D9%83%D9%86%D9%8A%D8%A9-%D9%81%D9%8A-%D8%A7%D9%84%D8%B9%D8%A7%D8%B5%D9%85%D8%A9-%D8%A8%D8%BA%D8%AF%D8%A7%D8%AF