political| 02:20 – 26/07/2021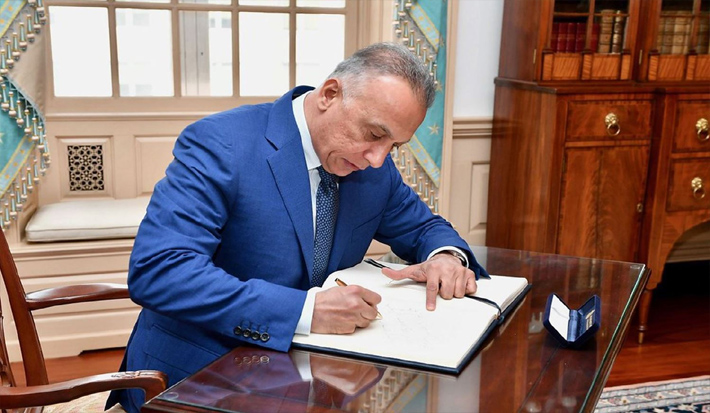 Baghdad – Mawazine News
US President Joe Biden and Iraqi Prime Minister Mustafa Al-Kazemi will sign an agreement officially ending the combat missions of US forces in Iraq by the end of 2021, more than 18 years after sending US forces to the country.
With the decision to withdraw the last US troops from Afghanistan by the end of August, the Democratic president concludes US combat missions in the two wars started by former President George W. Bush.
It is scheduled to meet Biden and Al-Kazemi in the Oval Office in the first direct talks between them as part of a strategic dialogue between the United States and Iraq.
A statement will be issued after the meeting to announce the end of US combat missions in Iraq, a senior Biden administration official said. There are currently about 2,500 American soldiers in Iraq whose missions are to confront the remnants of the terrorist organization ISIS.
And the US role in Iraq will change completely to being limited to training and advising the Iraqi army. The shift is not expected to have little effect because the United States has already begun to focus on training Iraqi forces.
A US-led coalition invaded Iraq in March 2003 on accusations that the government of President Saddam Hussein possessed weapons of mass destruction. Saddam was ousted from power, but such weapons have never been found.
In recent years, the US mission has focused on helping defeat ISIS militants in Iraq and Syria.