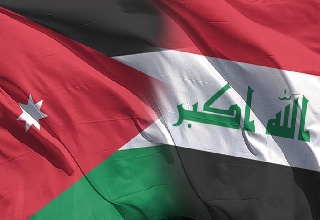 IMF logo صندوق
Arabic and international
Economy News – Baghdad
Kristalina Georgieva, Managing Director of the International Monetary Fund, expected the global economic growth rate to rise by 6 percent in 2021, with some countries growing at a faster pace and others at a slower pace.
Georgieva said, during an online event sponsored by the Peterson Institute for International Economics, that global economic recovery depends on accelerating the pace of vaccination against the Covid-19 virus, as reported by the Middle East News Agency, "AHA".
And it warned that the current pace of vaccination against the coronavirus would fail to eradicate the pandemic by the end of 2022, as the Fund's estimates continued during the current month at the same pace as the previous one during the month of April at 6 percent.
She noted that the economic recovery will slow unless the pace of vaccination against the Corona virus is accelerated, warning that the current expectations are the lowest rate the world has seen since the 1970s, despite the improvement in the vaccine provision process and the reopening of economies with the help of unprecedented fiscal stimulus, especially in the United States.